China opposes Japan's discharge of nuclear-contaminated water
By ZHAO LEI | chinadaily.com.cn | Updated: 2023-08-24 21:08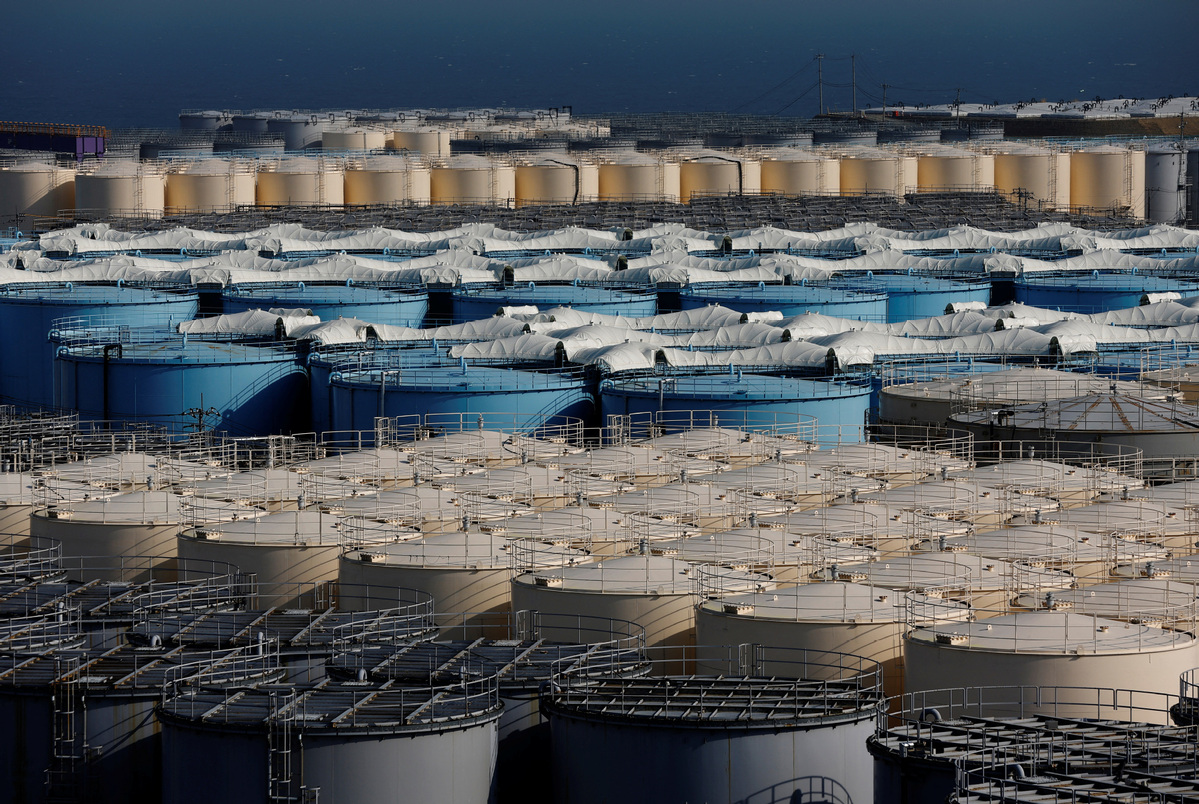 China on Thursday expressed strong opposition and vehement denunciation over Japan's decision to discharge nuclear-contaminated water from its Fukushima Daiichi Nuclear Power Plant into the ocean.
The China Atomic Energy Authority (CAEA) said in a statement that Japan's decision "seriously undermined the authority and credibility of the International Atomic Energy Agency, severely harmed the health and rights of peoples of its neighboring countries and the marine environment, and also gravely jeopardized the security and interests of nuclear energy industries around the world."
The CAEA said that Japan has yet to justify the legitimacy of its ocean discharge plan, the long-term reliability of its purification facility, the authenticity and accuracy of the data concerning the nuclear-contaminated water, and the safety and harmlessness of the discharge to the marine environment and people's health.
The CAEA also said that Japan did not have full and meaningful consultation with stakeholders including China nor reach any understanding with others. Nor has it delivered on its commitment to the IAEA in terms of establishing international long-term monitoring and on-site oversight arrangements led by the IAEA and participated by stakeholders.
"China urges Japan to immediately stop its wrongdoing," the CAEA said.