S. Africa signs deal to export avocados to China
By NDUMISO MLILO in Johannesburg, South Africa | China Daily Global | Updated: 2023-08-25 06:59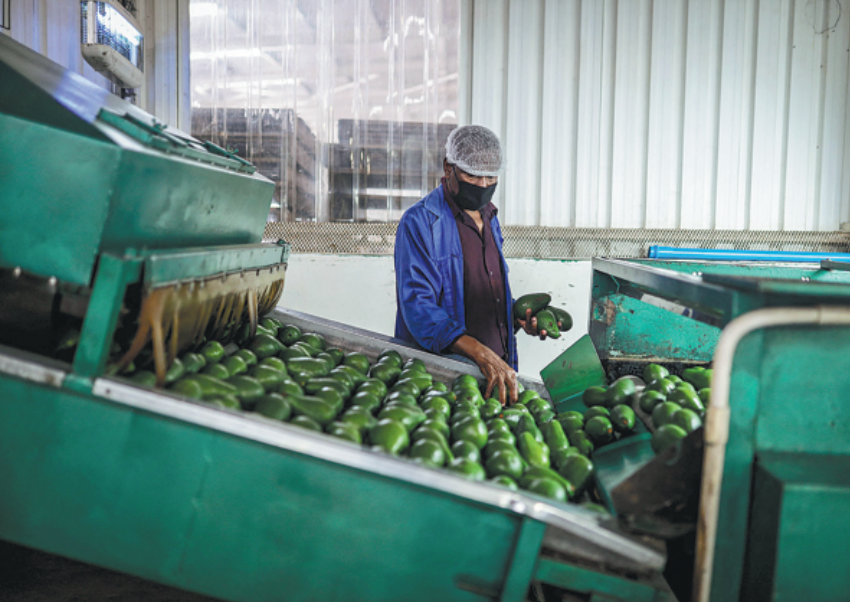 South Africa's exports got a boost this week when the country signed an agreement to export avocados to China.
On Tuesday, South Africa's Minister of Agriculture, Land Reform and Rural Development Thoko Didiza signed the agreement with China's Minister of Foreign Affairs Wang Yi during Chinese President Xi Jinping's state visit to South Africa. Didiza said she was excited to sign the agreement, which would create more jobs in the country and grow the economy.
"Gaining access to China is a vital step in driving an export-led growth for the South African avocados, which is a commitment the government has made under the agriculture and agro-processing master plan," said Didiza.
She said in recent years, the avocado industry has expanded its area of cultivation by 4,750 hectares. Now, avocados are cultivated on a total area of 18,000 hectares.
Didiza said the export of avocados to China will result in South Africa growing more fruit, in particular avocados, and increasing employment opportunities. China is likely to become one of the world's major consumers of avocados and that presents a huge opportunity for South Africa, she said.
She said this will have a multiplier effect, ensuring growth in employment and economic development especially in the rural areas where a majority of avocados are produced.
Large industry
The avocado industry employs over 15,000 people, including those working in farms and service industries.
Meanwhile, the Citrus Growers Association of South Africa said the exports of citrus fruits to China reached 477,974 metric tons in 2022.
Wandile Sihlobo, chief economist of the Agricultural Business Chamber of South Africa, welcomed the opening of the Chinese market for avocados from South Africa.
"BRICS countries are an important agricultural market because when you think of them in value terms, this is a market that is worth over $300 billion. Of course, China is an important market making two-thirds of that contribution," he said.
"We want to diversify our exports and deepen trade with China. We would like to see more opening up of the Chinese market to many more agricultural products."
The China-South Africa trade has taken a giant leap from $1.4 billion in 1998 to $56.7 billion in 2022, according to media reports.
The writer is a freelance writer for China Daily.