Discharge is against right to clean environment, activist says
By PRIME SARMIENTO in Hong Kong | China Daily Global | Updated: 2023-08-25 07:01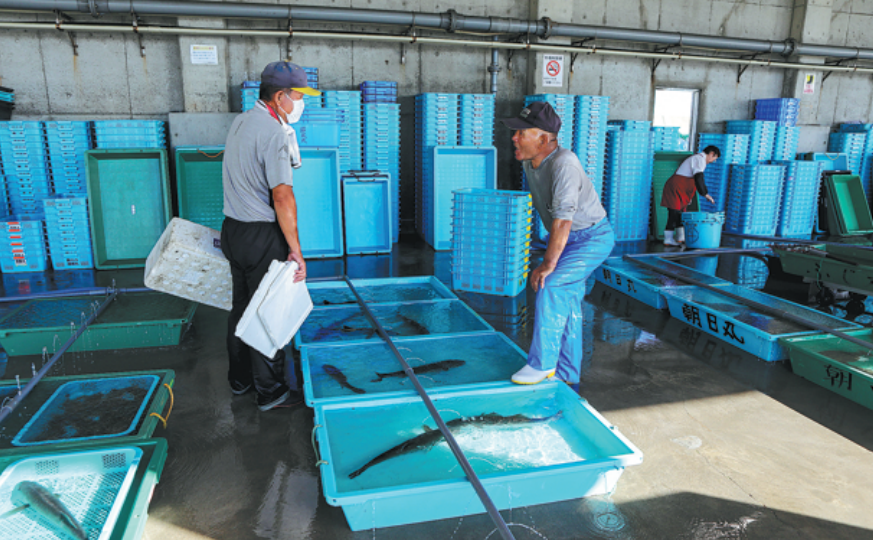 Philippine environmentalists, consumer and fishery groups have condemned the Japanese government's decision to dump over 1 million metric tons of nuclear-contaminated water into the Pacific Ocean, saying that this violates human rights and will harm human health and environment in the long term.
At a hybrid forum organized and moderated by Wilson Lee Flores, a Filipino business leader and newspaper columnist on Thursday, participants have called on the Philippine government to take a stand on Japan's move and have expressed solidarity with other countries, including China, South Korea and Pacific Island countries, which will also suffer from a contaminated ocean that everyone shares.
Ronnel Arambulo, national spokesperson for the Federation of Small Fisherfolk Organizations in the Philippines, said his group will be protesting at the Japanese embassy on Saturday to pressure the government to stop the water discharge. The discharge will poison the ocean, destroy marine resources and take away the livelihoods of thousands of small-scale fisherfolk, he added.
On Thursday, Tokyo Electric Power Company, operator of the crippled Fukushima plant, started discharging the first batch of nuclear-contaminated water, despite concerns from Japanese fishermen and the international community.
Cecilia Guidote Alvarez, executive director of Earthsavers, said protesting against TEPCO's move is a matter of human rights.
Discharging toxic water into the ocean is against one's right to a clean, healthy, sustainable and peaceful environment. "Water is life," she said.
She called for continuous "diversified action" against the move, adding that this toxic discharge will pollute the ocean over a long time and endanger future generations.
Emily Fajardo, council member of the Nuclear-Free Bataan Movement, said the group is "concerned with (the Philippine) government's continuing silence and indifference on this critical issue".
She also urged the global community to continue to resist the Japanese government's outright disregard of the rights of people in the Pacific Ocean to be protected from potential harm and dangers by pushing through with the toxic water dumping.
"How long will it take to contaminate the other bodies of water connected to the Pacific Ocean by this (water) dumping? Do they have a plan to mitigate that, in case the contamination spreads out?" Fajardo said.
Raymond Palatino, secretary-general of the New Patriotic Alliance, said Japan is guilty of "nuclear colonialism".
He also questioned why Japan resorted to dumping contaminated water instead of exhausting other alternatives.
"If the wastewater is really safe, why are they releasing it to the ocean?" Palatino said. "Why can't they recycle it?"
prime@chinadailyapac.com