Stability is aim as US official heads to Beijing
By ZHAO HUANXIN in Washington | CHINA DAILY | Updated: 2023-08-26 07:17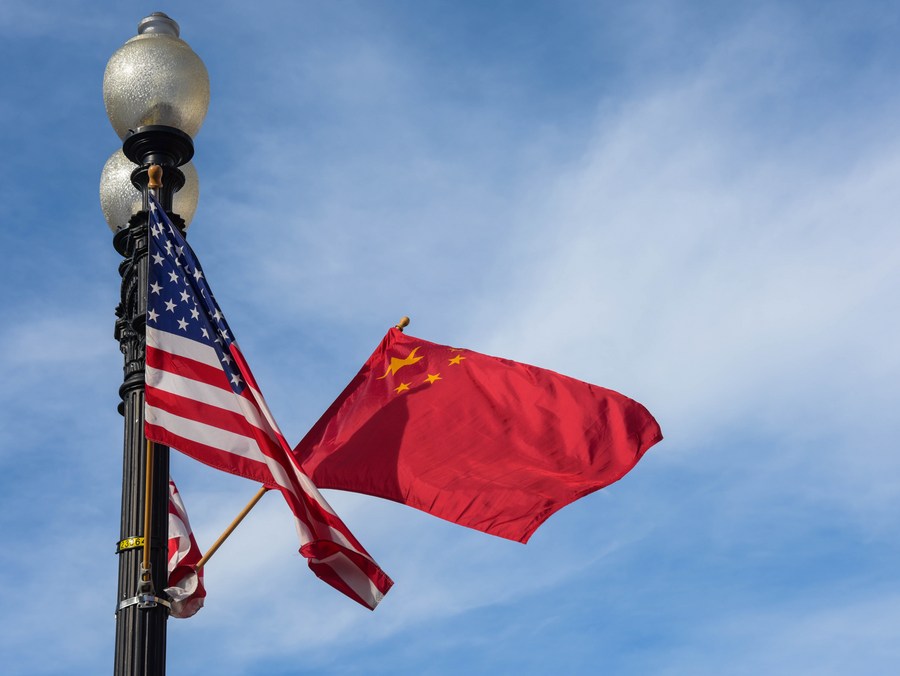 US Commerce Secretary Gina Raimondo's upcoming visit to China, the latest in a flurry of Beijing-bound trips aimed at fixing fraught bilateral relations, is unlikely to make breakthroughs but will help stabilize the economic and commercial relationship vital to both countries' interests, officials and experts have said.
Raimondo will travel to China on Sunday, making her the third member of US President Joe Biden's Cabinet to visit since June, as Washington seeks to sustain high-level contacts.
"I look forward to constructive discussions on our commercial relationship, challenges faced by US businesses, and areas for potential cooperation," the former Rhode Island governor said on Tuesday.
As commerce chief, Raimondo has the dual role of promoting the sale of US goods, including to China, the country's third-largest foreign market, while also stringently curbing exports of advanced US technology.
That duality means Raimondo has a balancing act to perform during her China trip, as Vice-President of the Asia Society Policy Institute Wendy Cutler put it on Tuesday: "Her role as head of US government trade promotion efforts, while also in charge of export controls, will make it important she achieves the right balance in her meetings."
"Chinese authorities will rightly ask Secretary Raimondo to be more specific about the boundaries of the 'small yard, high fence'," said Gary Hufbauer, a senior fellow and trade expert at the Peterson Institute for International Economics, referring to the analogy that the White House used to describe the US approach to export controls.
"If Secretary Raimondo is forthcoming, her requests on behalf of US firms exporting to China or investing in China may get a sympathetic hearing," Hufbauer told China Daily on Wednesday.
However, Hufbauer said he is skeptical of any concrete results, partly because of the hawkish stance of congressional Republicans. For example, US media reported that one potential consequence of the visit could be a working group with China's Commerce Ministry that would discuss export controls as well as Chinese companies that have been added to a Commerce Department export blacklist.
Hufbauer also said establishing such a working group could well be the only real accomplishment of Raimondo's visit. But that idea has sparked harsh criticism from Republicans in Congress.
David Dollar, a senior fellow at the John L. Thornton China Center at the Brookings Institution, said the Biden administration is sending a range of Cabinet officials to stabilize US-China relations because Washington does not want the relationship to spiral downward.
But he cautioned against having "very high expectations". "There hasn't been the preparatory work you would need to really get any new trade agreement," he said in a discussion on CNBC on Wednesday.
In the past, such preparatory work was usually done by related working groups and officials at lower levels than Cabinet members.
Talking about the US' move earlier this week to take 27 Chinese firms off the list that prevents them from buying from US suppliers, Dollar said that was a "small goodwill gesture". "Maybe this trip will lead to more small goodwill gestures, but I wouldn't expect any big breakthroughs," said Dollar, who was the US Treasury's emissary to China from 2009 to 2013.
Also at the discussion, Stefan Selig, former under-secretary of commerce for international trade, said Raimondo's visit is about building relationships that don't currently exist. The investment banker said success came from building those relationships that were fundamentally underpinned by trust and respect. "This economic and commercial relationship between the United States and China is vital to both of our interests, so we both want it to succeed," he added.
Selig also said that in Washington now there has been "this gang tackling" of China, a bipartisan view about getting tough with China. "But tough doesn't always mean smart," he said. "Fierce competitors also need to cooperate where we have shared interests, and we have plenty of shared interests."
US National Security Adviser Jake Sullivan said Raimondo will carry a message that the United States is not seeking to decouple from China, but will protect its national security, and she will reinforce that the US is focused on sustaining an economic tie with China.
"We each have the opportunity through this high-level engagement to ensure that there is a basic, stable foundation in the relationship, even as we compete intensively in a number of domains," Sullivan told reporters on Tuesday.