Egyptian, Sudanese leaders discuss ties, Sudanese crisis
Xinhua | Updated: 2023-08-30 09:40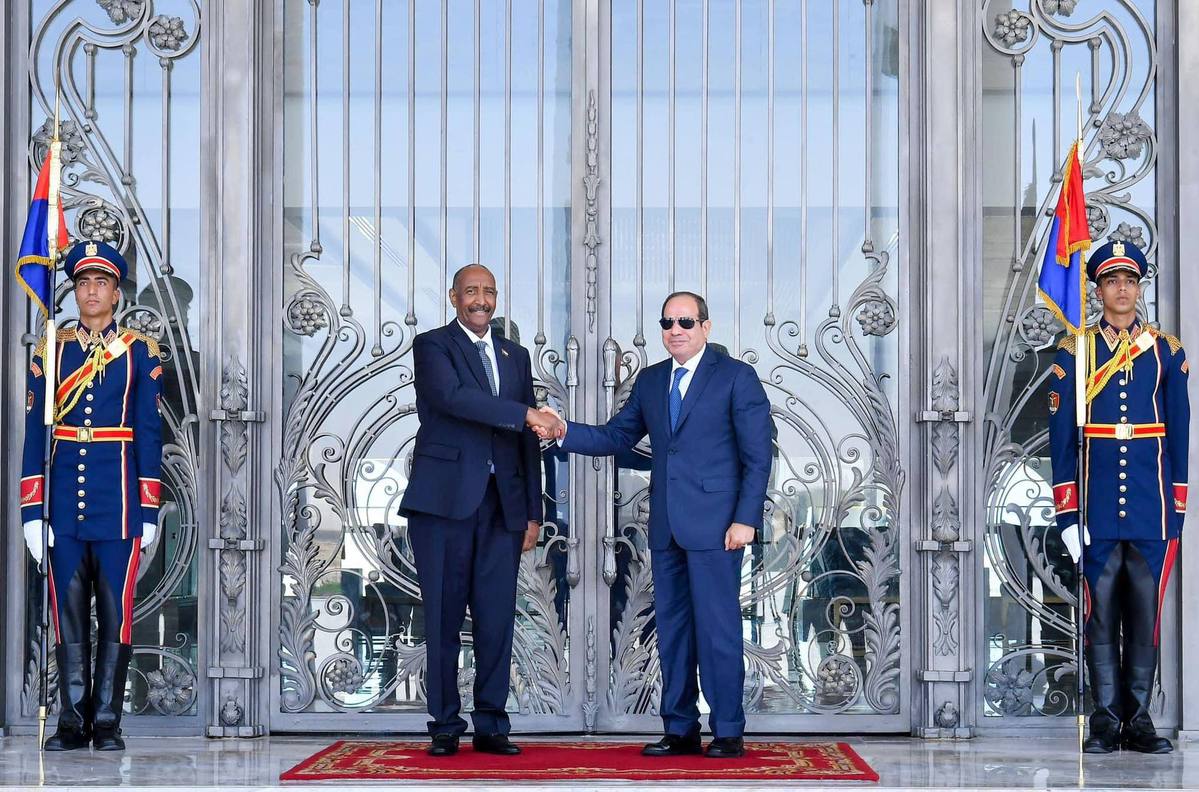 CAIRO - Egyptian President Abdel-Fattah al-Sisi and visiting Chairman of Sudan's Sovereign Council Abdel Fattah Al-Burhan on Tuesday discussed bilateral ties and the latest developments in the Sudanese crisis.
An Egyptian presidential spokesman said in a statement that during the meeting at the coastal city of New Alamein, Sisi attached great importance to the historical bonds and deep relations between his country and Sudan at the official and popular levels.
Sisi also stressed Egypt's firm position to stand by Sudan and support its security, stability, unity and territorial integrity, especially during the current critical circumstances, according to the statement.
For his part, Al-Burhan, also the general commander of the Sudanese Armed Forces, thanked Egypt for supporting the safety and stability of Sudan at a "historical juncture it is going through," especially hosting Sudanese citizens.
During the meeting, the two leaders also reviewed developments in Sudan and touched on ways to ensure humanitarian aid to the Sudanese people and efforts to settle the Sudanese crisis.
They also followed up on the mechanism to solve the crisis proposed at a meeting among its neighboring countries, which was held in mid-July in the Egyptian capital of Cairo.
Al-Burhan arrived in New Alamein on Tuesday, his first trip since the clashes broke out between the Sudanese army and the paramilitary Rapid Support Forces (RSF) in mid-April.
Since April 15, deadly armed clashes between the army and the RSF in Khartoum and other areas have killed over 3,000 people and injured more than 6,000, according to the Sudanese Health Ministry.
More than 4 million people have fled their homes, with 3.2 million displaced internally and close to 900,000 seeking refuge in countries including Chad, Egypt, and South Sudan, according to the latest UN estimates.