Embassy: China open to business, in response to US official's remark
By ZHAO HUANXIN in Washington | China Daily Global | Updated: 2023-08-30 10:44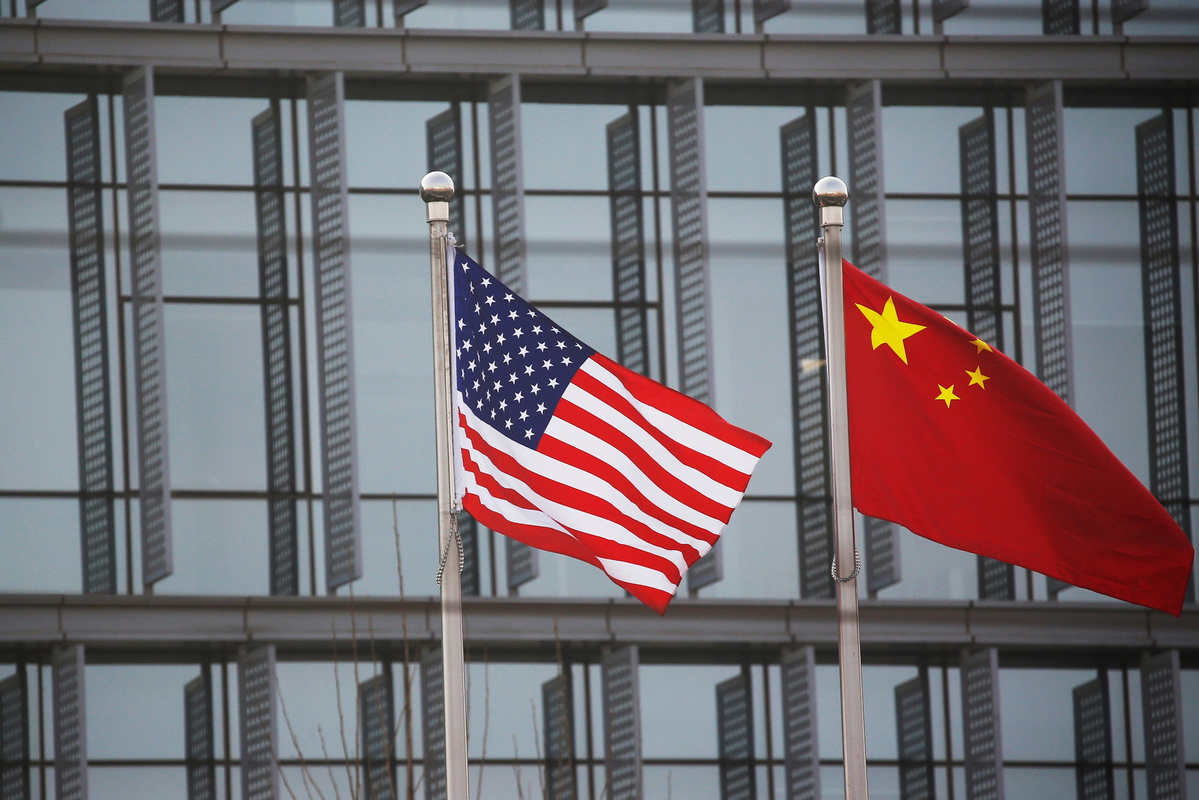 China will only open up wider to the world, furnished with a world-class business environment, a Chinese embassy spokesperson said on Tuesday in response to the US commerce chief's comments that some American firms complained the country is "uninvestible".
"China is actively advancing its high-level opening-up and making efforts to provide a world-class, market-oriented business environment governed by a sound legal framework," spokesperson Liu Pengyu told China Daily on Tuesday.
China is also working to ease market access further, treat foreign companies in the same manner as domestic firms, and safeguard and promote fair competition, and the country will only open its doors even wider to the outside world, he said.
On Tuesday, US Commerce Secretary Gina Raimondo, on the third day of her four-day China trip, said some American companies complained that China is "uninvestible", pointing to "actions that have made it risky to do business", according to a Reuters report.
The report said that label was used by JP Morgan last year in a research note, in which it called Chinese internet companies uninvestible, which helped trigger a sharp fall in their stock prices, but later said the term had been used in error.
Stephen Roach, former chief economist of Morgan Stanley, noted that Washington's top trade promoter's comments showed the "conundrum" she was in.
"Raimondo's conundrum: portraying fuzzy lines as sharp. De-risking vs decoupling; national security vs economic security; trade vs saving deficits. America's China strategy compromised by political economy fears," Roach wrote on social media on Tuesday.
Liu, the spokesperson, said China and the United States enjoy close economic ties and mutual benefit, and according to statistics from the US-China Business Council, nearly 90 percent of them are profitable, and most of them want to stay in China for development.
He was referring to the USCBC's 2022 Member Survey, conducted in June last year of mostly large, US-headquartered multinational companies that have operated in China for more than 20 years.
It found that nearly 9 out of 10, or 89 percent of US businesses in China remained profitable in 2022, a year that was gripped by the COVID-19 pandemic.
Despite various challenges, 63 percent of respondents indicate that their profitability increased last year — a proportion unseen in more than a decade, and four-fifths of respondents report their China profit margins were the same or better than overall operations last year, another decade high, according to the survey report.
"These performance figures show the potential that the China market holds for American companies. If they are not able to participate in the China market and reap these benefits, they are at a global disadvantage compared to competitors who are," noted the report.
A week before Raimondo's current trip to China, board members of the USCBC, which represents 270 companies doing business with China, traveled to Beijing, underlining the "bedrock" role that businesses play in stabilizing bilateral relations and vowing to further cement the bond for mutual economic growth.
After a four-year hiatus, the executives went to Beijing to discuss the importance of healthy, balanced US-China commercial relations, with state and business leaders, according to releases posted on the trade body's website.
They met with Premier Li Qiang, who on Tuesday also sat with Raimondo.
"Whether we recognize it or not, the US-China Business Council and, more importantly, USCBC's members — in addition to Chinese investors in the United States — are the bedrock foundation of the bilateral relationship and our contributions to the continued peaceful development of those relations is fundamental," said USCBC President Craig Allen.
"That bedrock is strong and solid," he said at a gala event in Beijing on Aug 21 to celebrate the 50th anniversary of the USCBC.
Businesses are pragmatic, always looking for opportunities for growth and to quantify risk, and it is that pragmatism that drives Chinese companies to trade and invest in the United States and for American companies to trade and invest in China, Allen said.
Take Thermo Fisher Scientific Inc as an example. The world leader in serving science has operated for more than 40 years in China, where it employs at least 7,000 people, according to Chairman, President and CEO Marc N. Casper.
"We are committed to this relationship and continue to invest in our presence in China," Casper, also chair of the USCBC, said at the Beijing gala, according to transcripts posted on USCBC's website.
"Thermo Fisher's investment and presence has been mutually beneficial, supporting our company's growth while helping to improve lives for people in China and all around the world," he said.
Casper said that there are many opportunities for the US and China to work together to make a positive impact on global challenges — like addressing climate change, improving public health, raising living standards. The business community plays a key role in driving innovation to find solutions, he said.
As USCBC chair, Casper said that over the past 50 years, the business community has played a vital, stabilizing role for US-China relations, and US businesses remain dedicated to promoting constructive engagement between the countries.
"If US-China relations were to return to the low points before 1971 and 1972, this would be a disaster for economic competitiveness of both countries and the livelihoods of both people," he said. "The council encourages both governments to find the right balance on national security issues while focusing strongly on our shared interests."
Casper also said that although US-China relations continue to evolve in an increasingly complex world, history has shown that a greater connection between the two countries reduces the chance of conflict and increases shared prosperity.
"The US business community wants to continue to nurture that bond between our two countries so we can drive mutual economic growth and a better world for all," he said.