BRI brings new vitality to Greece's largest port
Xinhua | Updated: 2023-08-30 14:17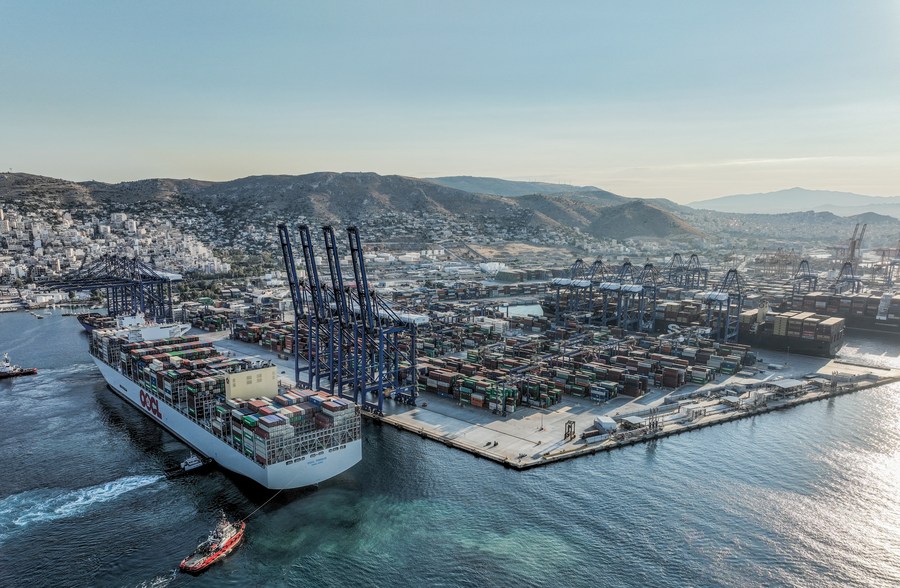 ATHENS - Since China's COSCO Shipping bought into Greece's largest but ailing Port of Piraeus 13 years ago, the harbor has experienced rapid growth and has been transformed into a bustling key transport hub at the crossroads of Asia, Europe and Africa. The flagship project in bilateral collaboration has been hailed as an exemplary success story under China's Belt and Road Initiative (BRI) by business insiders and observers alike.
Tassos Vamvakidis is the commercial manager of Piraeus Container Terminal S.A. (PCT), a subsidiary of COSCO Shipping. He has been employed by the port Piraeus since age 16. Having witnessed the port's prosperity, decline and revival over more than half a century, he said he was especially impressed by the changes that occurred in the past 13 years.
Back in 2010, Piraeus's container operating capacity was around 1.5 million TEUs (twenty-foot equivalent units). Today, this figure stands at 6.2 million TEUs, Vamvakidis said. No wonder that the container terminal of Piraeus now ranks among the world's 40 largest ports. Before COSCO's investment, it ranked 93rd.
During 2009-2010, the PCT, after winning two international tenders, took over the management of the port's Terminals II and III. In 2016, COSCO Shipping acquired a majority stake in Piraeus Port Authority S.A. (PPA).