Hurricane Idalia brings damages as it roars into US Southwest
Xinhua | Updated: 2023-08-31 09:05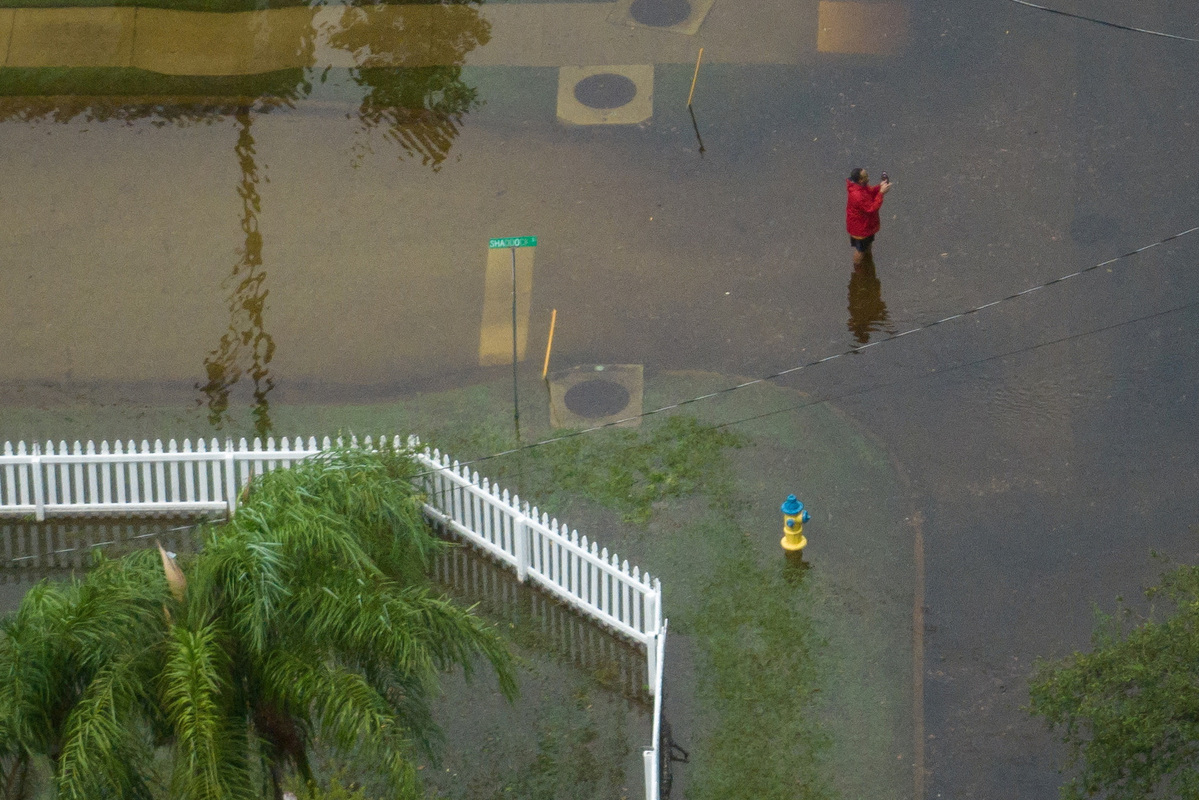 WASHINGTON - Hurricane Idalia roared into the Gulf of Mexico and made landfall in the US state of Florida on Wednesday, bringing severe damages on its path.
Idalia, which made landfall in Florida as a Category 3 storm earlier Wednesday, became the first major hurricane to enter Apalachee Bay since modern record-keeping started in 1851, according to the US National Weather Service office in Tallahassee, the state capital.
Officials in Florida have issued evacuation orders for 22 counties in the state with mandatory evacuations along the coast of the Big Bend region, where Florida's panhandle curves to meet the peninsula and where Idalia is forecast to make landfall.
Idalia is lashing Georgia after slamming Florida's Big Bend region.
As of Wednesday afternoon, Idalia has weekended to a tropical storm, according to the latest report of the US National Hurricane Center (NHC). However, the risk of freshwater flooding, storm surge and strong winds continues across portions of Georgia and the Carolinas.
Significant impacts from storm surge will sweep along the Gulf coast of Florida through Wednesday evening, according to the agency.
Damaging winds will occur where the core of Idalia moves across southern Georgia and southern South Carolina within the hurricane warning area through Wednesday evening, according to the forecast.
The storm led to flooding in some areas and has left over 300,000 customers in Florida and Georgia without power.
Parts of Florida have seen more than 5 inches of rainfall.
The Joe Biden administration has mobilized more than 1,500 federal personnel and more than 540 urban search and rescue team personnel who are on the ground, according to the US Federal Emergency Management Agency.
The US Coast Guard is supporting search and rescue, and there are three disaster survivor assistance teams deployed in Florida.
More than 900 flights have been canceled as of Wednesday afternoon, as Hurricane Idalia made landfall and disrupted travel across the US Southeast.
Airlines including Delta, United, American and Southwest have issued rebooking waivers for people traveling to and from cities in Florida, Georgia and South Carolina between Monday and Thursday.
The US Federal Aviation Administration said Wednesday that the storm could have effects beyond the immediate area where it made landfall and urged travelers to check with airlines before heading to the airport.
Even after the storm passes, power outages have their own set of hazards, according to NHC.
The agency called on residents to be especially careful with generators - never use them inside or in garages to avoid carbon monoxide poisoning.