Juncao technology on display at conference in Ningxia
By Li Hongyang | chinadaily.com.cn | Updated: 2023-08-31 17:32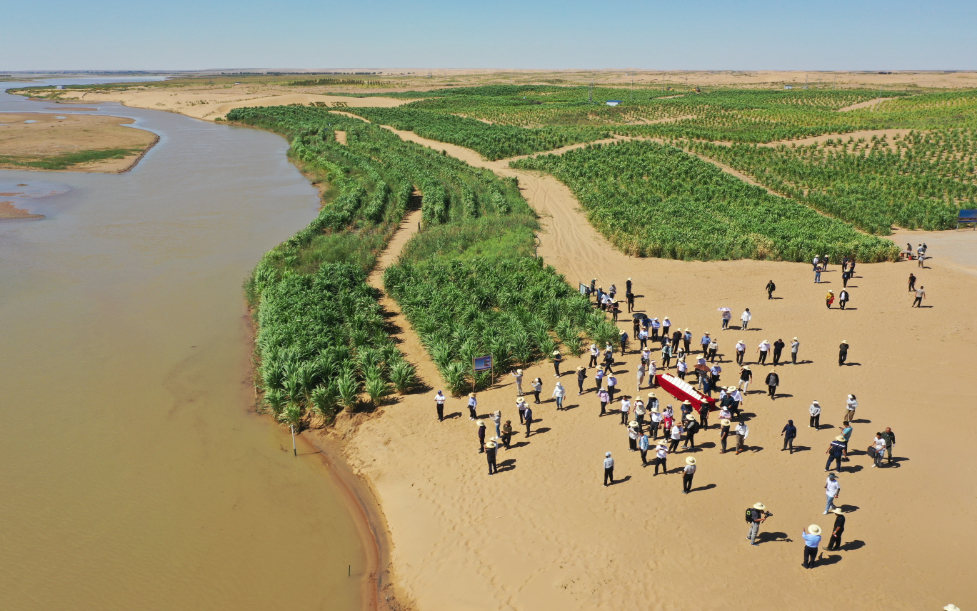 The National Forestry and Grassland Administration held the National Juncao Technology Promotion Conference in Shizuishan city, Ningxia Hui autonomous region, on Wednesday and Thursday to showcase the successful management of juncao technology, which in Chinese means "breeding fungi with herbaceous plants".
Participants visited the Yanwangbizi section of the upper reaches of the Yellow River in the Inner Mongolia autonomous region's Alxa League, as well as the Juncao Science and Technology Innovation Industrial Park in Shizuishan.
Lin Zhanxi, a professor at Fujian Agriculture and Forestry University and the inventor of juncao technology, said that the technology boasts high photosynthetic efficiency and a well-developed root system, promotes a high yield and has versatile applications.
In the 1980s, Lin's team pioneered the "replace wood with grass" concept and invented the technology. Over the past four decades, the technology has expanded beyond fungi cultivation to industries such as fodder, fertilizer, biomass energy, materials and environmental management.
Since 1997, juncao technology has been selected as a "mutual assistance project" between Fujian province and Ningxia. It has helped over 17,500 households in Ningxia increase their annual incomes by more than 5,000 yuan ($780), the administration said.
It has become a key emerging industry in provinces, including Fujian, Shaanxi and Guizhou, enabling numerous farmers to escape poverty.
The technology has also gained international recognition since its introduction abroad in 2000. Over the past 20 years, demonstration bases have been established in 17 countries such as Fiji and South Africa, helping developing nations achieve poverty alleviation, hunger reduction, renewable energy utilization, employment promotion and climate change mitigation, the administration said.