ZTE eyes smart home solutions, broadband
By Zhou Mo in Shenzhen, Guangdong | China Daily | Updated: 2023-09-02 07:37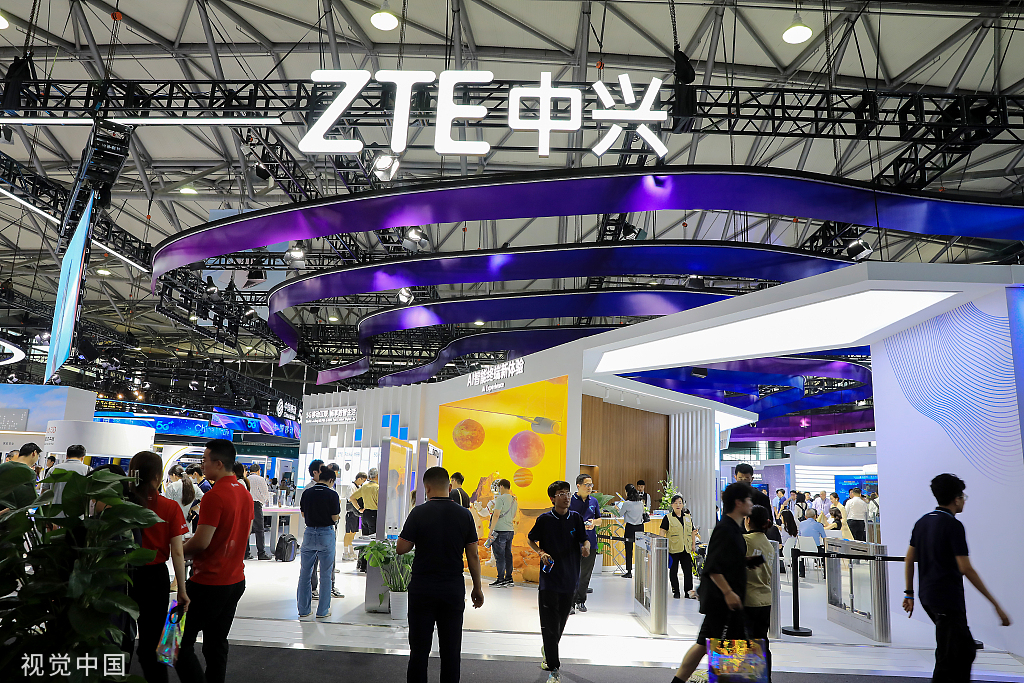 ZTE Corp has seen "tremendous" opportunities due to the increased demand for high-speed internet and smart home solutions globally following the COVID-19 pandemic, a senior executive of the Chinese telecom equipment maker said, despite a slower-than-expected development of 5G overseas.
"Deployment of 5G technology in overseas markets has been slower than what we previously thought and investments in the field have also lagged behind," said Chen Zhiping, vice-president of ZTE Corp. "However, we have seen rapid growth of two sectors in our business — fixed broadband and home network solutions — internationally, especially in the Latin American market."
The COVID-19 pandemic has pushed up demand for these two types of businesses, as people who were confined to their homes became more reliant on high-speed internet connections and home automation, she said.
"We are actively promoting these two areas of business in Latin America. Besides, the Asia-Pacific region is also where we put great focus on, such as Indonesia, Malaysia and Thailand, as the region has a huge demand for network convergence, network modernization and digitalization," Chen said.
The Asia-Pacific region is a market from which the company generates most of its overseas revenue, she added.
ZTE posted 60.7 billion yuan ($8.36 billion) in operating revenue in the first half of the year, up 1.5 percent from the year-ago period, according to its interim results announced on Aug 18. Of the total, 17.6 billion yuan, or 29 percent, came from international markets.
Net profit grew 19.9 percent on a yearly basis to 5.47 billion yuan.
"Exploring the domestic market is far from enough for a technology company, whether it is research and development or marketing. We have been committed to the international markets and promoting the globalization of research and development, supply chain and collaboration all along," she said.
Chen acknowledged that factors such as geopolitical tensions, economic slowdown and a deteriorating business environment in some countries have posed serious challenges to ZTE's operations in overseas markets. She stressed that the company had established a sound system of management as well as risk identification and control to deal with potential risks.
The US telecom regulator in November banned ZTE Corp, Huawei Technologies and three other Chinese tech enterprises from importing and selling new telecommunications equipment, citing national security concerns. The Chinese companies have denied the allegations.
According to a report by German market intelligence platform Statista, the global ICT market is expected to reach $6 trillion in 2023, up from $5.5 trillion last year.
China would rank third in global market share, over 11 percent, following the United States and the European Union.