Fast-spreading wildfire forces evacuation in US Texas
Xinhua | Updated: 2023-09-04 09:28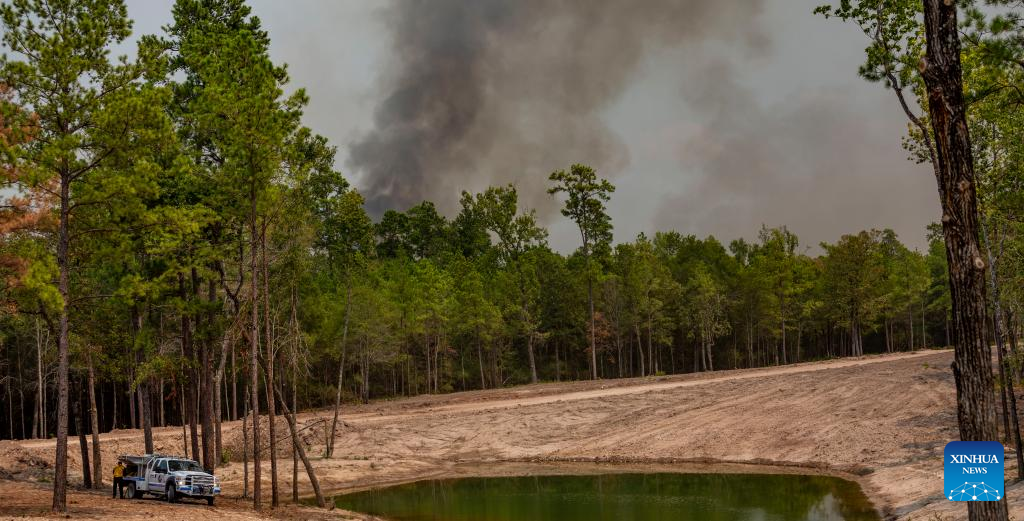 HOUSTON - A fast-spreading wildfire near Huntsville, east Texas, triggered evacuation and a highway closure on Friday night, according to the emergency authorities.
No injuries or property damage have been reported so far.
Texas A&M Forest Service announced on social media it was responding to a request for assistance in Walker County on the "Game Preserve Fire," an estimated 100 acres (0.4 square km), at 4:21 p.m. local time (2121 GMT).
Around 9:30 p.m. (0230 GMT Saturday), the service updated that the fire had grown to an estimated 1,200 acres (4.85 square km) and was about 10 percent contained.
The Walker County Office of Emergency Management asked everyone within three miles (4.83 km) of Lost Indian Camp Road to evacuate and announced the 6.5 mile (10.5 km) stretch of highway FM247 was closed both lanes from Pinedale Road to FM2989.
More than a dozen active wildfires were monitored by the Texas Forest Service on Friday night, according to its website. Local media warned the risk of wildfires was expected to remain high through the U.S. Labor Day weekend.
"Persistent triple-digit temperatures and minimal rainfall over the past two months have resulted in extremely dry vegetation across the state, which increases the likelihood of dangerous wildfires," said the forest service.
Huntsville, the county seat of Walker County, is located around 70 miles (113 km) north of Houston, the largest city in the U.S. state of Texas.
Since June 28, the Texas A&M Forest Service and local fire departments have responded to over 2,125 wildfires burning more than 89,700 acres (363 square km), according to the state governor's office.