Africa 'pays high climate change cost', report finds
By JULIAN SHEA in London | China Daily Global | Updated: 2023-09-05 09:47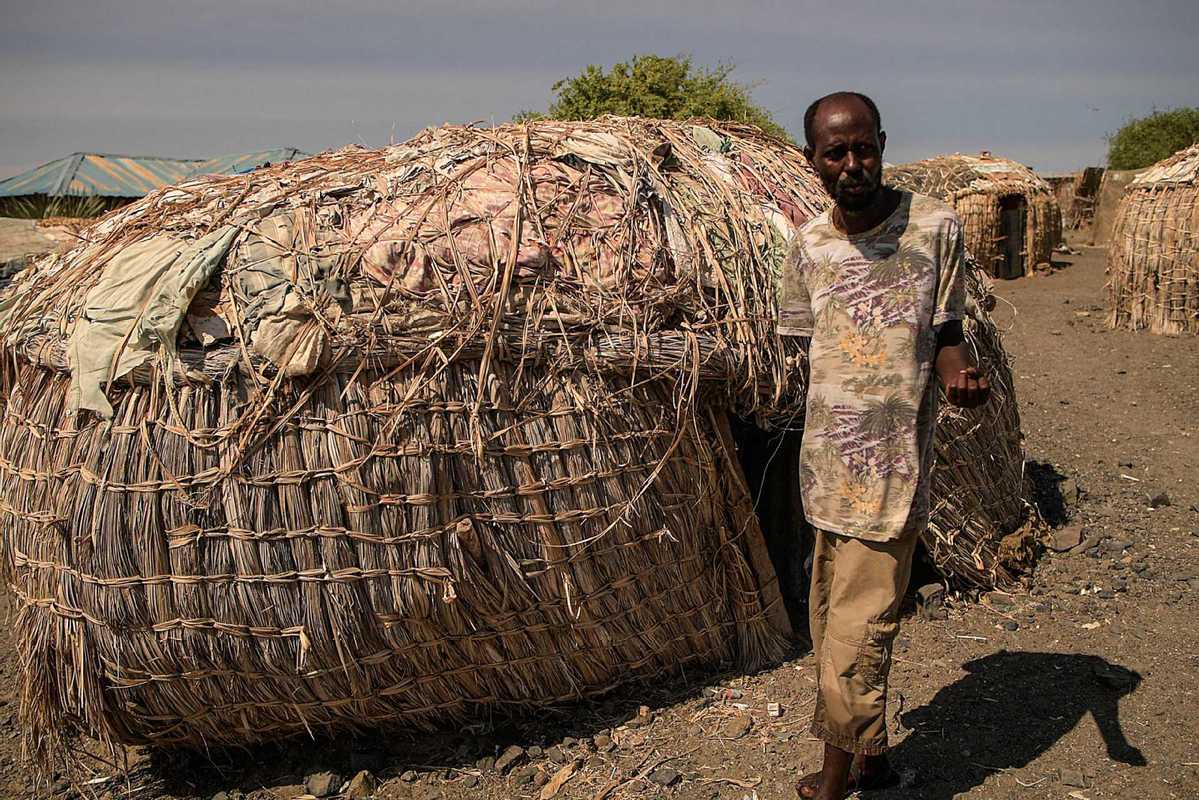 Countries in Africa are suffering disproportionately from the effects of climate change despite producing only a fraction of the world's greenhouse gases, a newly-published report from the World Meteorological Organization, or WMO, has revealed.
The State of the Climate in Africa 2022 report was published at the start of the Africa Climate Week gathering in the Kenyan capital Nairobi, and highlighted that while the damaging effect of extreme weather is being experienced at an ever-greater pace, financial aid to fight its impact is failing to keep up to speed, with consequences being felt in areas such as food security and causes of migration.
"Africa is responsible for less than 10 percent of global greenhouse gas emissions. But it is the continent which is the least able to cope with the negative impacts of climate change," WMO Secretary-General Petteri Taalas told delegates.
"Heatwaves, heavy rains, floods, tropical cyclones, and prolonged droughts are having devastating impacts on communities and economies, with increasing numbers of people at risk."
The report was produced jointly by the African Union Commission and Africa Climate Policy Centre of United Nations Economic Commission for Africa, or UNECA.
"Africa, like other regions, has come to terms with the reality that climate change is already happening," explained Josefa Leonel Correia Sacko, commissioner for Agriculture, Rural Development, Blue Economy and Sustainable Environment at the African Union Commission.
"Left untamed, the coming decades and years would easily be characterized by severe climate-induced pressure on the continent's economies, livelihoods and nature.
"Given Africa's high exposure, fragility and low adaptive capacity, the effects of climate change are expected to be felt more severely. People's health, peace, prosperity, infrastructure, and other economic activities across many sectors in Africa are exposed to significant risks associated with climate change."
The report highlighted that more than 110 million people across Africa suffered the direct effects of weather, climate, and water-related hazards last year, leading to a reported 5,000 deaths, largely through drought and flooding, although the figure could be much higher, and also causing more than $8.5 billion of economic damage.
For decades, agriculture, which is key to so many African national economies and livelihoods, accounting for more than 51 percent of the labor force, has already been feeling the impact.
Since 1961, climate change has caused a 34 percent decline in productivity growth, outstripping any other region in the world, and by the year 2025, projected annual food imports by African countries are expected to triple, from $35 billion to $110 billion.