US Texas Senate to start impeachment trial of attorney general over corruption
Xinhua | Updated: 2023-09-05 09:55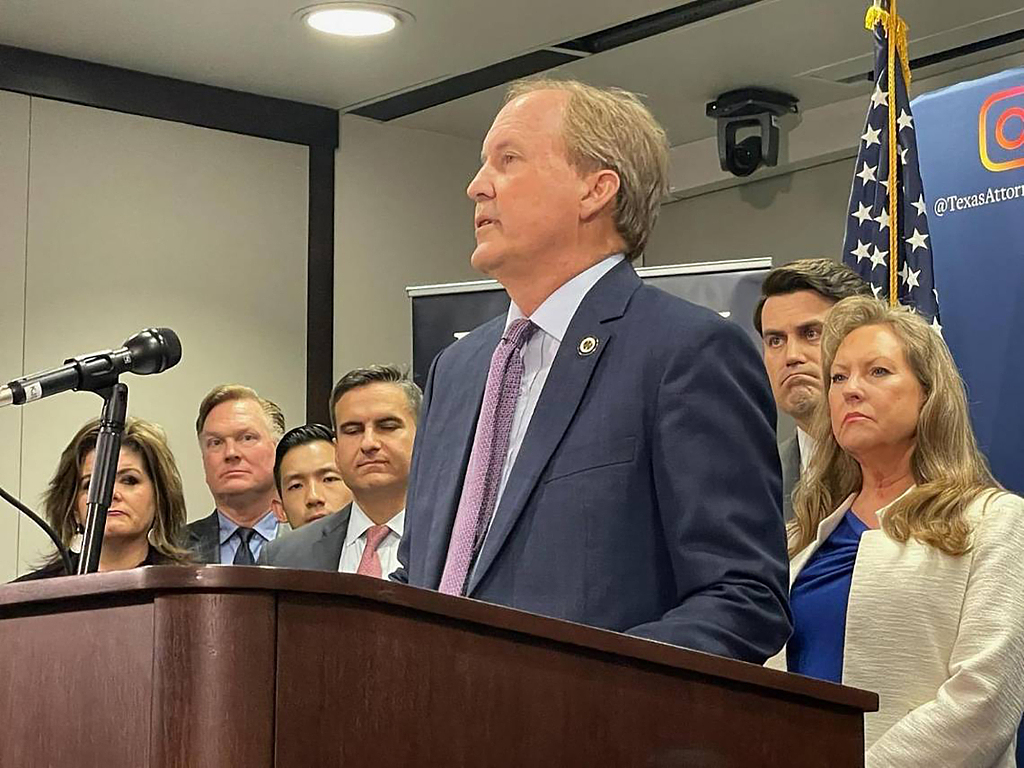 HOUSTON - The Texas Senate is set to start on Tuesday an impeachment trial of suspended Attorney General Ken Paxton, a Republican strongman and firm ally of former President Donald Trump in the largest US red state, over yearslong charges including corruption, lawbreaking and power abusing.
The trial, no matter what the result could be, has already become a political spectacle drawing attention nationwide and is widely expected to shake Texas politics, especially among the more hard-right leadership of the state's Republican Party.
Twelve Democrats and 19 Republicans in the state Senate, including Paxton's wife, Angela Paxton, will serve as the jury, considering opening and closing statements, witness testimony, cross examination and 20 articles of impeachment.
A vote by two-thirds of senators would be required to permanently remove Paxton from office.
"It's not a criminal trial. It's not a civil trial. It's a political trial," Republican Lieutenant Governor Dan Patrick, also the president of the state Senate who will preside over the high court as judge, said in an interview this summer.
"This is about facts and this is about evidence," said Republican state House Representative Andrew Murr when he led the House managers acting in a role similar to prosecutors to present the articles of impeachment to the Senate chamber in late May.
Paxton, 60, with the support from Trump, has denied wrongdoing and insisted the impeachment "was a politically motivated sham from the beginning."
If convicted, Paxton could be removed from office and barred from holding future state office. But he could still run for federal positions.
In a 121-23 vote in May, Paxton was impeached in the Republican-led state House. Up to 60 Republicans including House Speaker Dade Phelan voted against the state's top lawyer. Texas Democrats have for years cast Paxton as corrupt.
Paxton was reelected in the 2022 midterm elections despite being under indictment on felony securities fraud charges as well as an FBI probe into whistleblowers' bribery claims against him.
According to an investigation by the General Investigating Committee, a Texas House panel, Paxton repeatedly abused his office and may have committed at least three felonies in an effort to help a friend and political donor, Austin real estate investor Nate Paul, with various legal troubles.
Committee investigators also reviewed criminal charges that have been pending against Paxton since 2015, when a Collin County grand jury indicted him on two counts of felony securities fraud related to private business deals in 2011.
Paxton is also facing felony securities fraud charges and an FBI investigation for the same corruption allegations in his impeachment case.
An acquittal by the state Senate, especially if followed by a conviction in federal court, would seem to set Texas Republican leadership for major pain and embarrassment, Texas Monthly forecast, noting that whether that outcome would hurt GOP senators at the polls remains to be seen.
Paxton is only the third sitting official in Texas's nearly 200-year history to have been impeached, following Governor James Ferguson in 1917 and District Judge O.P. Carrillo in 1975.