House GOP mulls impeachment inquiry of Biden
By HENG WEILI in New York | China Daily Global | Updated: 2023-09-05 10:31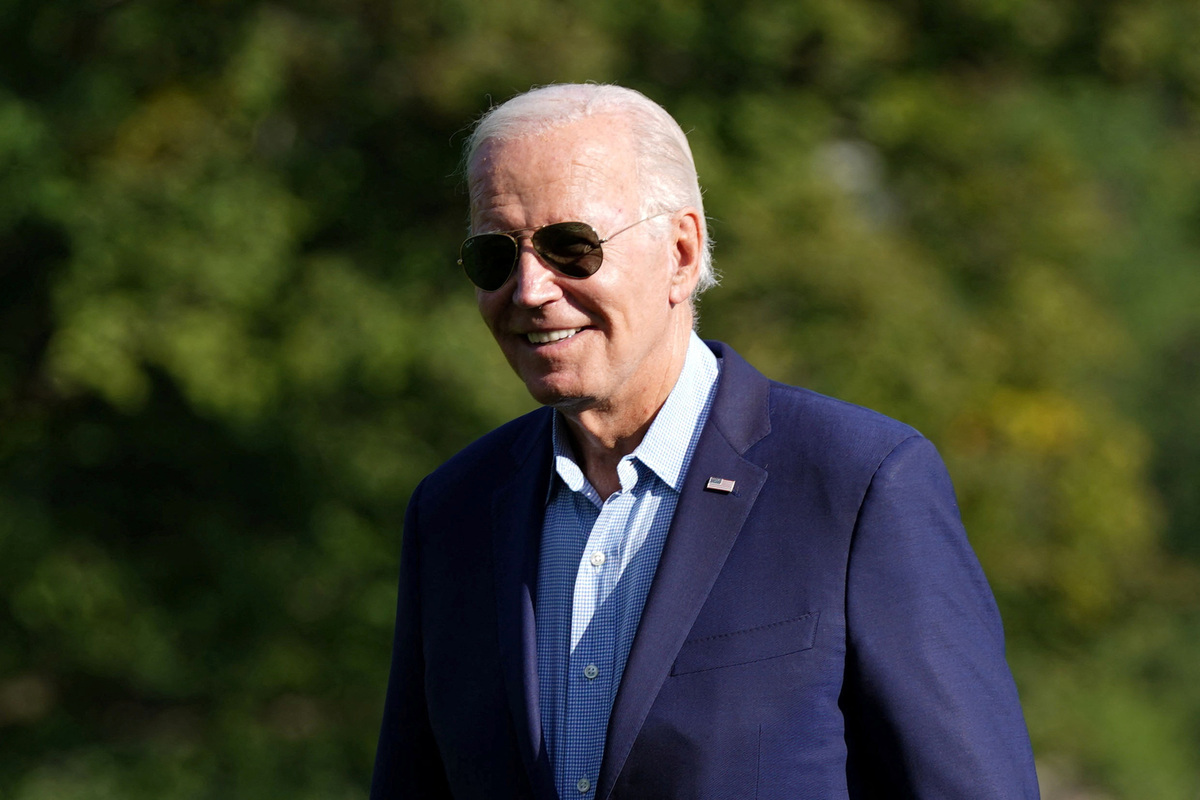 To impeach or not to impeach? That is the question for House Republicans when Congress returns from its summer recess.
House Speaker Kevin McCarthy, a California Republican, however, is facing a few reluctant moderates in his party as he considers pursuing an impeachment inquiry against Democratic President Joe Biden and his family's overseas business dealings.
"It is a natural step forward that you would have to go to an impeachment inquiry," McCarthy said on Fox News on Sunday. An inquiry would provide "Congress the apex of legal power to get all the information they need", he said.
McCarthy has promised to hold a floor vote were he to move forward with an impeachment inquiry, although the speaker could skip such a vote, similar to what former speaker Nancy Pelosi did against former president Donald Trump.
But McCarthy seems to want to play it by the book.
"To open an impeachment inquiry is a serious matter, and House Republicans would not take it lightly or use it for political purposes," McCarthy has said. "That's why, if we move forward with an impeachment inquiry, it would occur through a vote on the floor of the people's House and not through a declaration by one person."
With a 222-to-213 Republican majority in the House of Representatives, McCarthy can afford to lose only four votes, as a simple majority of 218 votes would be needed in a floor vote to open an impeachment inquiry. The House is scheduled to be back in session on Sept 12.
In the Senate, an impeachment conviction would likely be impossible, especially because a two-thirds majority is needed. In the second impeachment of Trump related to the Jan 6, 2021, attack on the US Capitol, seven Republicans voted with 50 Democrats to convict, but that was still 10 votes shy of the 67 votes required.
Representative Mike Lawler, a New York Republican, told CNN in remarks that aired Sunday: "For me, with respect to impeachment, we're not there yet. It is not about focusing on the impeachment, it is a question of, do the facts and evidence warrant any further action."
Representative Don Bacon, a Nebraska Republican, told USA Today: "I wholeheartedly embrace investigating and seeing if there was wrongdoing, and there sure is a lot of smoke. I just don't know if there's a lot of fire when it comes to Joe Biden himself.
"There's a lot of anger out there, and my own view is I thought that Democrats mishandled both impeachments (of Trump)," Bacon added. "People want revenge, but that's not right."
The White House has denied any wrongdoing by the president in connection to the business dealings of his son Hunter. The administration has hired two dozen lawyers, legislative aides and communications staffers to lead an aggressive response to any impeachment inquiry, according to an aide familiar with the strategy, NBC News reported.
Democrats also are banking on the notion that an impeachment could be politically beneficial.
A White House source who wasn't authorized to speak publicly told NBC: "I wouldn't say anybody here is rooting for that to happen, like, 'Please impeach, because this is going to help us.' But if they do it, if they go through with it, I think there are going to be political ramifications for the Republican Party."
Representative Bob Good, a Virginia Republican, favors impeachment but for a different reason.
"Because of the border invasion that's been facilitated by this president on purpose, willfully, intentionally, the president ought to be impeached for that," he said during an appearance on the NewsNation network.
House Oversight Committee Chairman James Comer, who has led the investigation into the Bidens' business dealings before Joe Biden became president, said last week: "I think there's consensus in our conference now that we're going to have to go to (an) impeachment inquiry. Obviously, that'll be Speaker McCarthy's call. I feel like that is imminent."
Whether an impeachment process unfolds or not, Biden, 80, is faced with daunting polls, as is his potential 2024 rival, Trump, 77, in what would be a rematch of 2020.
A new Wall Street Journal poll published Sunday shows that 73 percent of voters believe Biden is too old to pursue a second term, including two-thirds of Democrats. On the same question, 47 percent cited Trump's age.
Other polls also have shown that most Americans do not want to see the same two men running again.
But in a potential replay of the 2020 election, the WSJ found each candidate with 46 percent.