Kenya needs smarter, stronger power grid
By EDITH MUTETHYA in Nairobi, Kenya | China Daily Global | Updated: 2023-09-07 09:08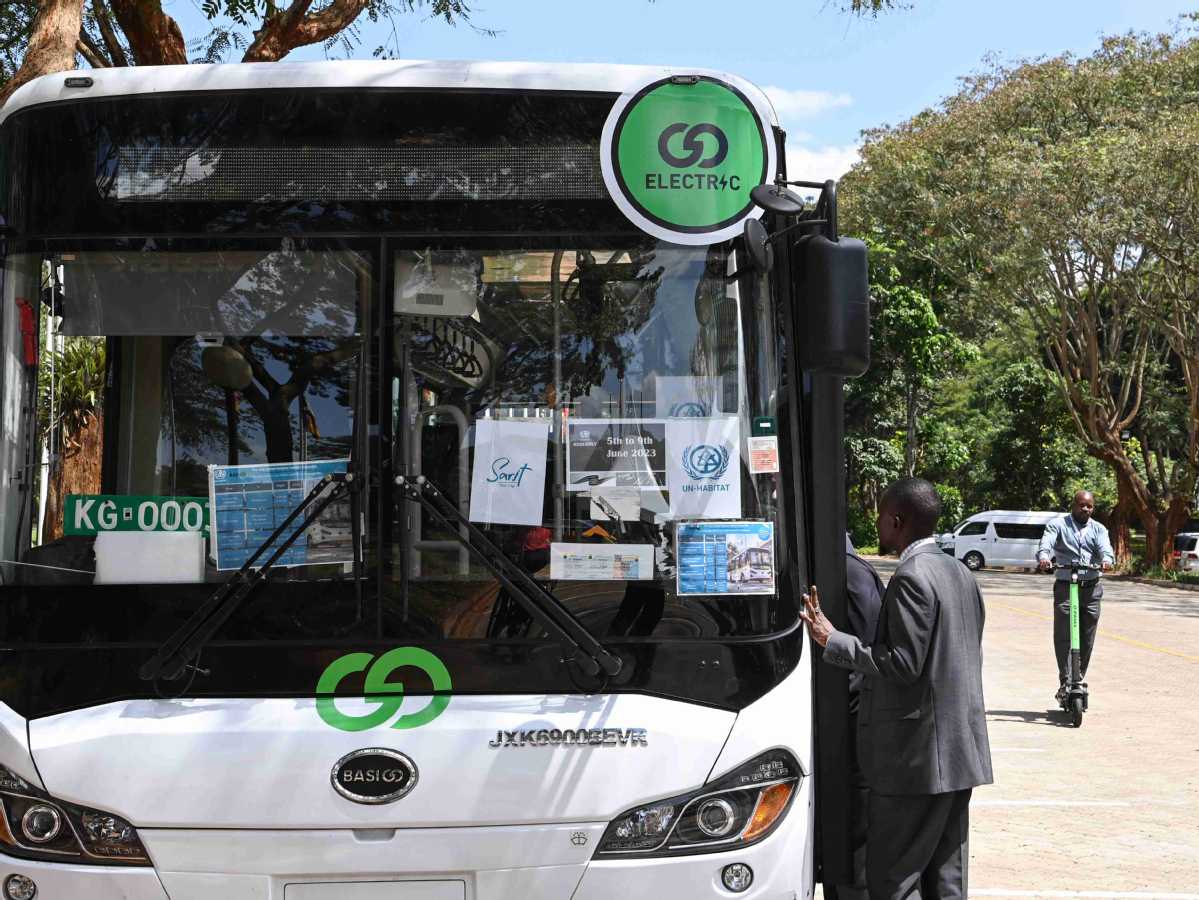 Experts moot modernization as African nation eyes universal electricity access
As Kenya works toward realizing universal electricity access and fully transitioning to renewable energy within the next six years, experts at an African climate event suggest that the country should prioritize modernizing its grid.
Dylan Yu, the managing director and co-founder of Suni Smart Energy, a carbon consultant company based in Nairobi, said strengthening the grid, making it more resilient, smarter and automated would enable them to react faster and become more efficient in the event of a power outage.
Yu, who spoke on the sidelines of the Africa Climate Summit, which started on Monday, suggested the adoption of customer demand side management, so the utility company could understand the load profile, predict the demand and coordinate with the customer on supply.
The climate summit ended on Wednesday after leaders adopted a joint declaration aiming to highlight the continent's potential as a green powerhouse, Kenyan President William Ruto said.
The Nairobi Declaration capped the three-day Africa Climate Summit in Kenya, which was dominated by discussions of how to mobilize financing to adapt to increasingly extreme weather conditions, conserve natural resources and develop renewable energy.
The United Arab Emirates, which is hosting the next United Nations climate meeting later this year, announced it plans to invest $4.5 billion in Africa's "clean energy potential".
Charles Mwaura, general manager for network management at Kenya Power, said the current geothermal and hydel power plants serve as the country's baseload power sources, with solar and wind power being the variable renewable energy sources.
"Going forward, there is room for investing in storage capacity, like battery storage or hydro dam storage, whereby we are able to store the capacity that we are not using."
Another alternative, he said, is having the network interconnected with other countries.
Kenya's network is interconnected with Uganda and Ethiopia, and soon Tanzania will be added to it. This helps in having a power exchange program to get additional load.
According to the Energy Act, through net metering, consumers who install solar panels for their own use will be compensated for any surplus power fed back into the grid.
Mwaura said Kenya has over 70 percent electricity coverage currently, and the goal is to have universal connectivity by 2030. The country plans to connect 500,000 customers daily.
2030 agenda
David Muthike, general manager of commercial services at the Kenya Electricity Generating Co, or Ken-Gen, said the company is focusing on harnessing geothermal energy to realize the 2030 agenda.
He said Kenya is positioned in the Great Rift Valley with a huge potential of generating over 10,000 megawatts of geothermal power through plants spread across 23 sites.
KenGen is developing the first site at Olkaria, Nakuru County, which has an installed capacity of close to 1,000 megawatts.
For areas not on the national grid, especially the northeastern parts of the country, the Ministry of Energy is working on a project, called the Kenya Off-Grid Solar Access Project.
The project aims to provide electricity and clean cooking solutions in remote, low-density and traditionally underserved areas. It targets 14 counties, which are off-grid, with a population of 1.2 million.
Gabriel Wetangula, manager of safety health and environment at the Geothermal Development Company, said despite the huge potential of geothermal power in Kenya, its development is expensive, takes a long time, and requires specialized technical expertise whose training is costly. The staff also need to be up to date with the new technologies.
Paul Mbuthi, senior deputy director of renewable energy at the Ministry of Energy, said the government has devised a law that will help to guide the process so that participation in the carbon market is enhanced.
Fu Jun, a senior manager of the strategy development department of the Hainan International Carbon Emissions Exchange in China, said China is committed to developing an effective global trading platform for greenhouse gas reduction by taking advantage of the Hainan Free Trade Port, to achieve a green transition of the developing economies.
"We will be honored to provide cost-effective services for both governments and corporate clients in Africa to realize their sustainability demand in terms of climate challenges and environmental responsibility," she said.
Agencies and Xinhua contributed to this story.