Innovation key driver of automotive industry
By CAO YINGYING | CHINA DAILY | Updated: 2023-09-11 07:56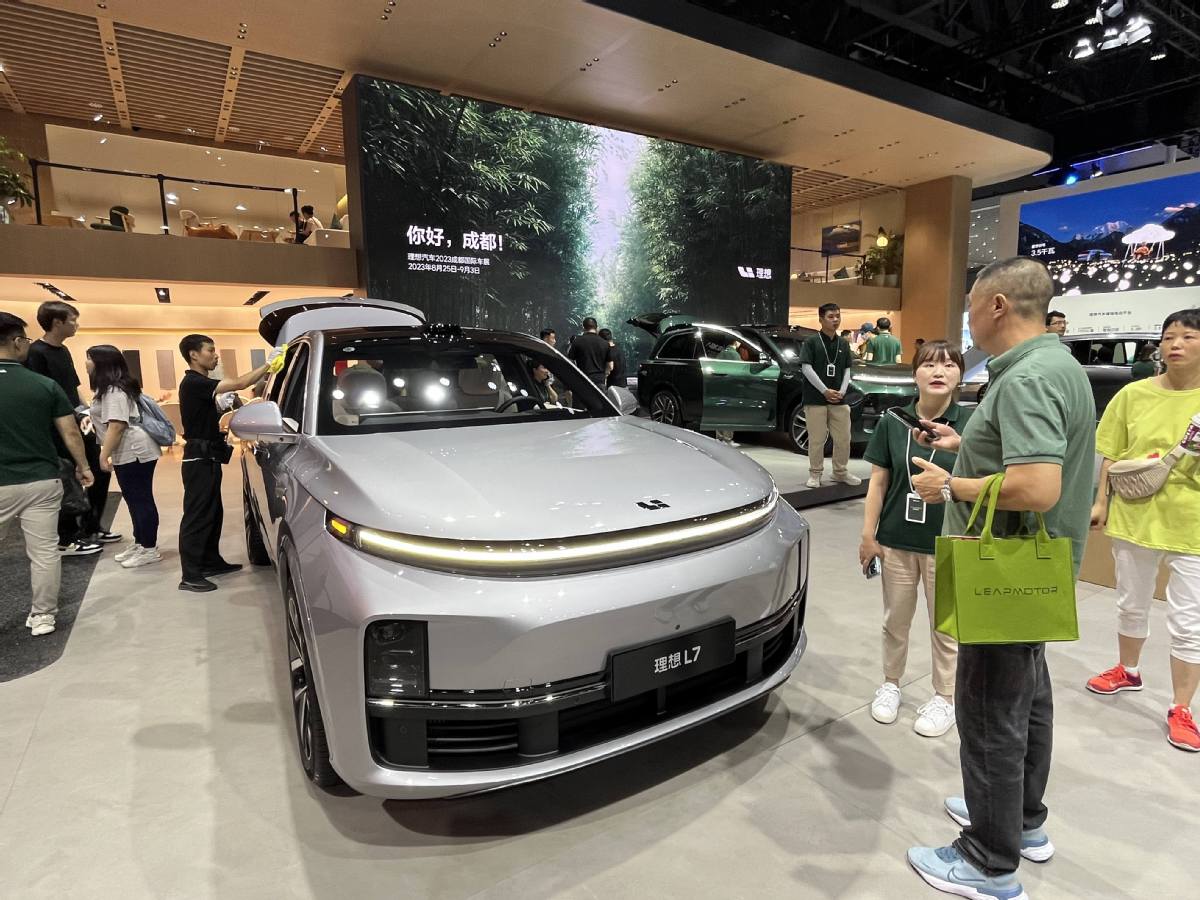 High-quality domestic growth helps fuel advancements in international market
Senior officials are calling for the Chinese automotive industry to achieve higher quality, greater competitiveness and better alignment with global trends by focusing on electrification, intelligence and carbon reduction to accomplish sustainable growth.
Wan Gang, president of the China Association for Science and Technology, said the industry should prioritize innovation-driven development by embracing new concepts and approaches while promoting research in key areas such as power batteries and intelligent driving systems to achieve high-level technological self-sufficiency.
In a video presentation at the 2023 International Forum (TEDA) on Chinese Automotive Industry Development in Tianjin in early September, Wan said the country should also bolster its leadership in new energy vehicles by expediting the electrification, intelligence and digitalization infrastructure, and speed up research and industrialization of hydrogen fuel cell vehicles to promote full electrification in public transportation and logistics.
Xin Guobin, vice-minister of industry and information technology, told the forum vehicles have never played such a pivotal role as today, "serving as crucial platforms for the concentrated application of multiple technologies and cross-domain innovation integration".
He said the ministry, the nation's top industry regulator, will support tech innovation, encourage collaboration between industry-leading companies and small and medium-sized enterprises, address tech gaps such as auto chips and electronic architectures, and accelerate R&D in areas like next-generation batteries and autonomous driving systems.
As the auto industry is highly globalized with ongoing trends of electrification and intelligence, China will continue to promote open cooperation to expedite industry transformation, Xin said, adding: "We must uphold globalization by opposing trade protectionism, fostering innovation leadership and maintaining the stability of industrial and supply chains through cooperation and resource flow."
Despite challenges like the COVID-19 pandemic and chip shortages, China's auto industry has yielded positive results in recent years.
From January to July of this year, more than 15.63 million vehicles were sold in the domestic market, a 7.9 percent year-on-year increase, about 31 percent of the global market share.
NEVs are booming with 4.53 million units sold in the first seven months of this year, marking a 41.7 percent year-on-year increase. They now account for 29 percent of total new vehicle sales.
The growth of intelligent connected vehicles is equally impressive. Over 15,000 kilometers of test roads are available for intelligent connected vehicles nationwide, with more than 70 million kilometers of testing completed. During the first half of this year, 42.4 percent of new passenger vehicles had driving assistance functions, according to MIIT data.
Jia Ronge, director-general of the department of tax policy of the Ministry of Finance, highlighted the support provided by fiscal policies to the high-quality development of the NEV industry. The cumulative exemption from purchase tax exceeded 200 billion yuan ($27.24 billion) by the end of 2022. The figure is expected to surpass 115 billion yuan in 2023 alone.
Meanwhile, the Ministry of Finance, in collaboration with other relevant departments, aims to fine-tune tax reduction and exemption policies, harnessing their role as stabilizers and accelerators, with the goal of promoting the industry's green and sustainable development, Jia said.
According to Lu Xinming, deputy director-general of the department of climate change affairs at the Ministry of Ecology and Environment, NEV development has yielded positive outcomes in combating climate change, including improved energy structure, reduced coal consumption and effective control of carbon dioxide emissions. It has resulted in a 26.2 percent decrease in energy consumption intensity and a 34.4 percent reduction in carbon dioxide emission intensity over the past decade.
Lu said the ministry will leverage carbon markets for low-carbon enterprise transformation and advance green technology innovation by expediting emissions trading regulations, broadening trading parameters and addressing technology adoption through national projects and streamlined policies.
Vehicle export has also become a highlight of China's auto industry. Lei Ping, deputy general-manager of FAW, said internationalization is vital for Chinese brands, which have made substantial progress in design, quality, supply chain management and service innovation, enhancing their overall competitiveness and readiness for global expansion.
You Zheng, deputy general-manager of Dongfeng Motor, said China excels in the market size and consumer acceptance of NEV and has made significant strides in core technologies like electric powertrains and vehicle connectivity.
According to customs statistics, China exported 2.78 million vehicles in the first seven months of this year, with the year-end total projected to reach 5 million units.