Audi keen to shift electrification plans up a gear across China
By LI FUSHENG | China Daily | Updated: 2023-09-11 09:52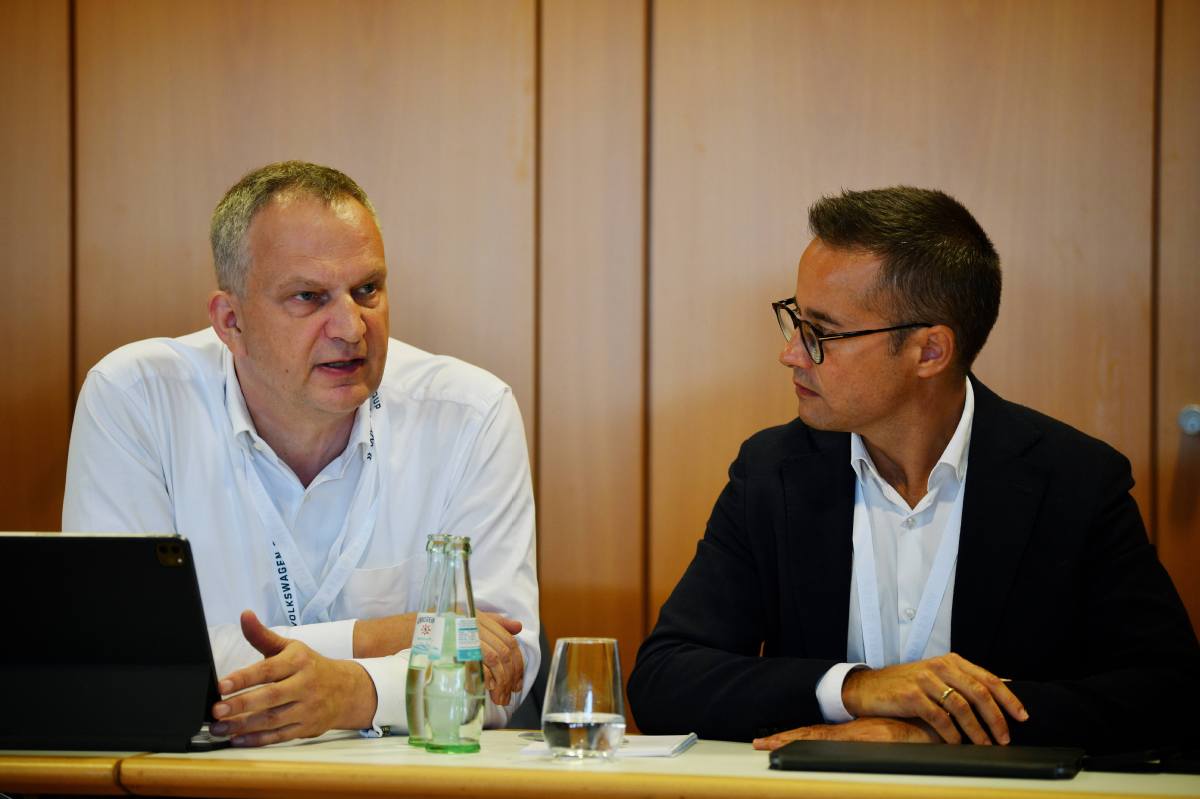 Audi has adopted a two-pronged electric vehicle strategy in China as the German premium carmaker is revving up efforts to shift toward electrification.
The strategy involves producing models based on its PPE platform with FAW and partnering with SAIC to co-develop and manufacture China-specific vehicles, said Juergen Unser, president of Audi China, last week.
The moves are expected to ensure German engineering and Audi's understanding of premium mobility while also offering vehicles that are believed to better suit the demands of local tech-savvy car buyers.
Unser expects models produced by the partnerships with the two companies that roll out from around 2025 will help it gain momentum and finally bring it back to the top position it enjoyed in the gasoline vehicle era.
He admitted that Audi needs to speed up its e-mobility drive in China, where local brands are emerging as major choices for car buyers.
According to the China Passenger Car Association, nine out of the top 10 new energy vehicle models in China were from Chinese marques, with the only exception being Tesla, in the first seven months.
Audi is building a PPE plant with its partner FAW in Changchun, Jilin province. The first model, the Q6 e-tron, is scheduled to roll off the assembly line soon after construction finishes in late 2024.
The plant is owned by the Audi FAW NEV Company, which is the first Chinese joint venture in which the German carmaker has a majority stake.
With a total investment of 2.6 billion euros ($2.79 billion), the joint venture is believed to be a key milestone in Audi's deepening localization in China in the era of electrification.
The PPE platform is expected to open up a new chapter for the carmaker's e-mobility development in China, said Fermin Soneira Santos, head of Product Line for Electric Models from the A to C Segment at Audi AG.
He said vehicles built on the platform, among other things, are compatible with 800-volt charging and they have a range of up to 600 kilometers on one charge. Also, the carmaker can build vehicles of different sizes on the platform.
Santos said Audi will also offer functions and features that Chinese customers value in its PPE models to be locally manufactured in Changchun.
The executive said he is aware that the Chinese NEV market is highly competitive, and Audi will increase its efforts in this respect.
Audi has been in China for over three decades and it hopes to continue its leading position as the industry goes electric, said Santos.
He said he expects Chinese customers to like the Q6 e-tron, which is a typical Audi in design and driving experience.
Besides rolling off EVs on its PPE platform, Audi has inked a memorandum of understanding with SAIC, another Chinese partner, to produce vehicles on the latter's platform.
Unser said if everything goes well, three models are expected to roll off the assembly line starting from 2025, which will be the "tipping point" for the Chinese NEV market.
The two are also expected to co-develop a new platform later, which will enable them to launch more China-specific models, said Unser.