Horizon seeks to work with more global companies
chinadaily.com.cn | Updated: 2023-09-11 10:10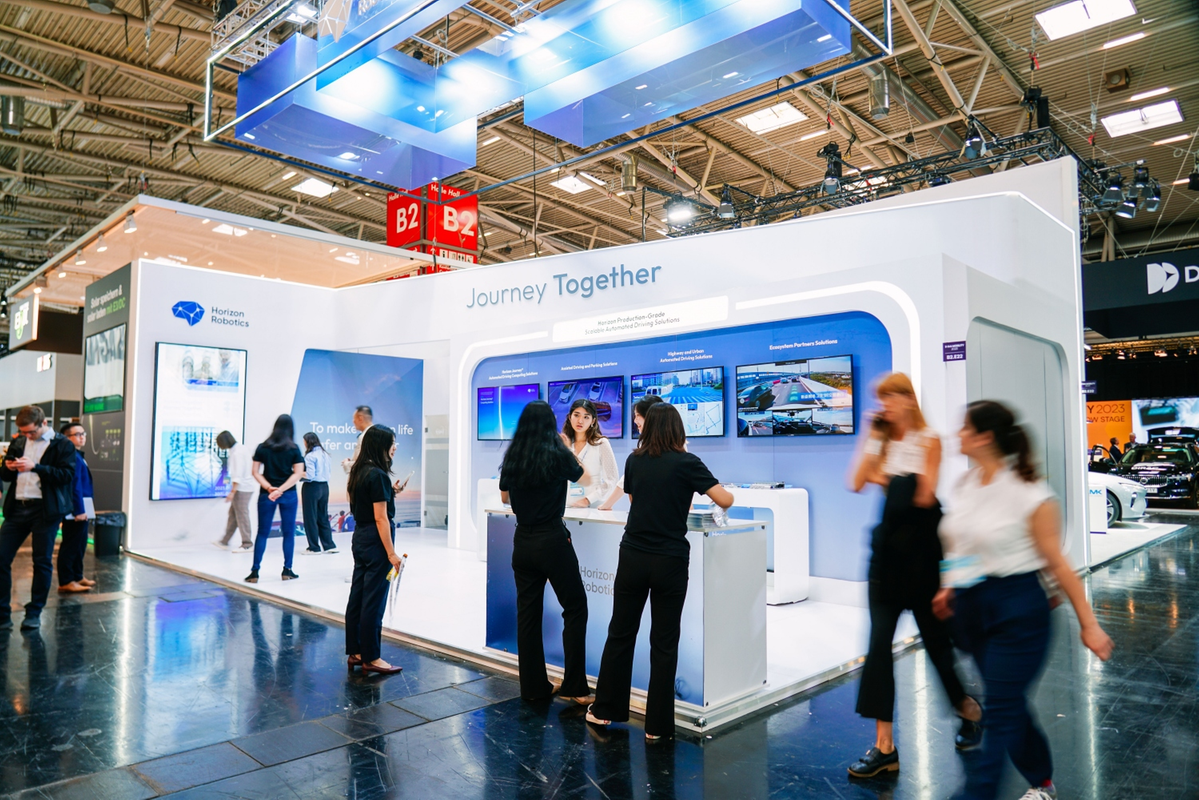 Horizon Robotics, a Beijing-based provider of computing solutions for advanced driver assistance systems and automated driving, is speeding up its efforts to explore collaboration opportunities with a growing number of international companies.
At the just concluded IAA Mobility in Germany, the company showcased a number of products including the smart camera developed with Dublin-based supplier Aptiv as well as the domain control products with Chinese company Joynext Technology.
All those products are built based on Horizon's Journey-series chips, whose cumulative deliveries have hit around 4 million units.
Horizon also announced at the event that it has partnered with US-based Stradvision for advanced driving-assist solutions.
Yu Kai, founder and CEO of Horizon, said "We are excited to demonstrate our advanced driving assistance solutions at IAA Mobility.
"Together with our partners, we are committed to bringing consumers a safer and better driving experience," said Yu.
Horizon is one of the most important players in the field of autonomous driving.
Statistics show that the company accounted for over 30 percent of chips enabling navigate on autopilot in China's passenger vehicle market, second only to Nvidia, in the first half of the year.
In the segment of smart cameras for Level 2 solutions, Horizon seized the top three position, with the other two being Bosch and Mobileye.
Its outstanding business performance was mainly achieved based on its energy-efficient computing solutions, as well as a deep understanding of China's complex road conditions and consumers' driving habits.
Horizon said it has forged partnerships with more than 25 automakers involving over 150 car models.
"Today I think, probably over 90 percent of all the mainstream carmakers in China are our very close partners and customers.
"Last year, we built a partnership with Volkswagen, which is today still the number one carmaker in China," said Yu.