Overseas Chinese in quake-hit Morocco raise donation as death toll exceeds 2,800
Xinhua | Updated: 2023-09-12 08:03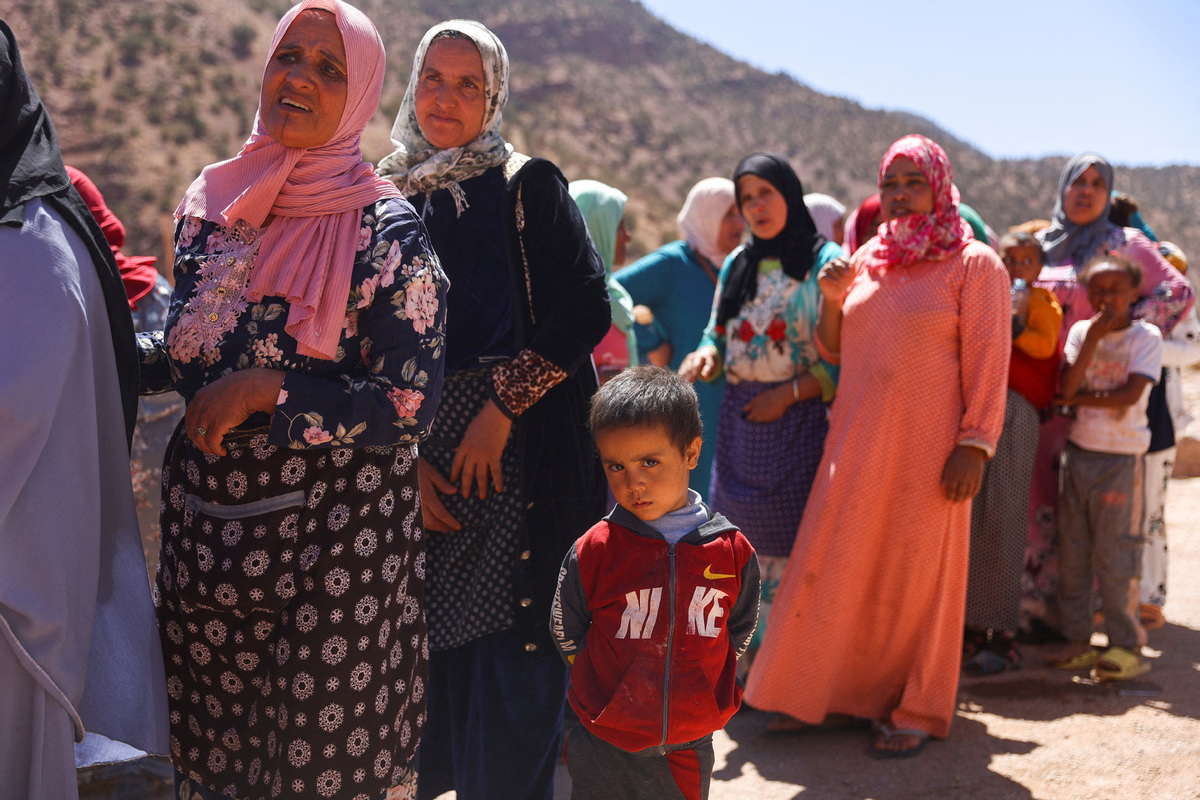 AMIZMIZ, Morocco - Overseas Chinese in Morocco rushed to extend cash and in-kind assistance to disaster areas as death toll from the powerful earthquake three days ago reached 2,862.
On Monday, search and rescue work is seen underway among teams from Spain, Britain, and other countries stationed in Amizmiz, a small town at the foot of the quake-hit Atlas Mountains.
Helicopters have been shuttling between the central city of Marrakesh, where locals said tremors of a major aftershock were felt a day earlier, and other areas hit hard by the 6.8-magnitude quake on Friday night.
The Industry and Commerce Federation of Chinese Nationals in Morocco has made a donation call to the local Chinese community, its President Lin Weiqiang told Xinhua on Monday, adding that once collected, the aid would be delivered by the Chinese embassy to the Moroccan side.
The Moroccan-Chinese Chamber of Commerce is also allocating emergency supplies to the disaster area.
Nasser Bouchiba, president of the Africa-China Cooperation Association for Development, thanked overseas Chinese across the kingdom for extending help, saying "It was heartwarming to see Chinese friends trying their best to send donations to the disaster-stricken areas."