Huawei-backed AITO launches new M7 SUV
chinadaily.com.cn | Updated: 2023-09-12 17:03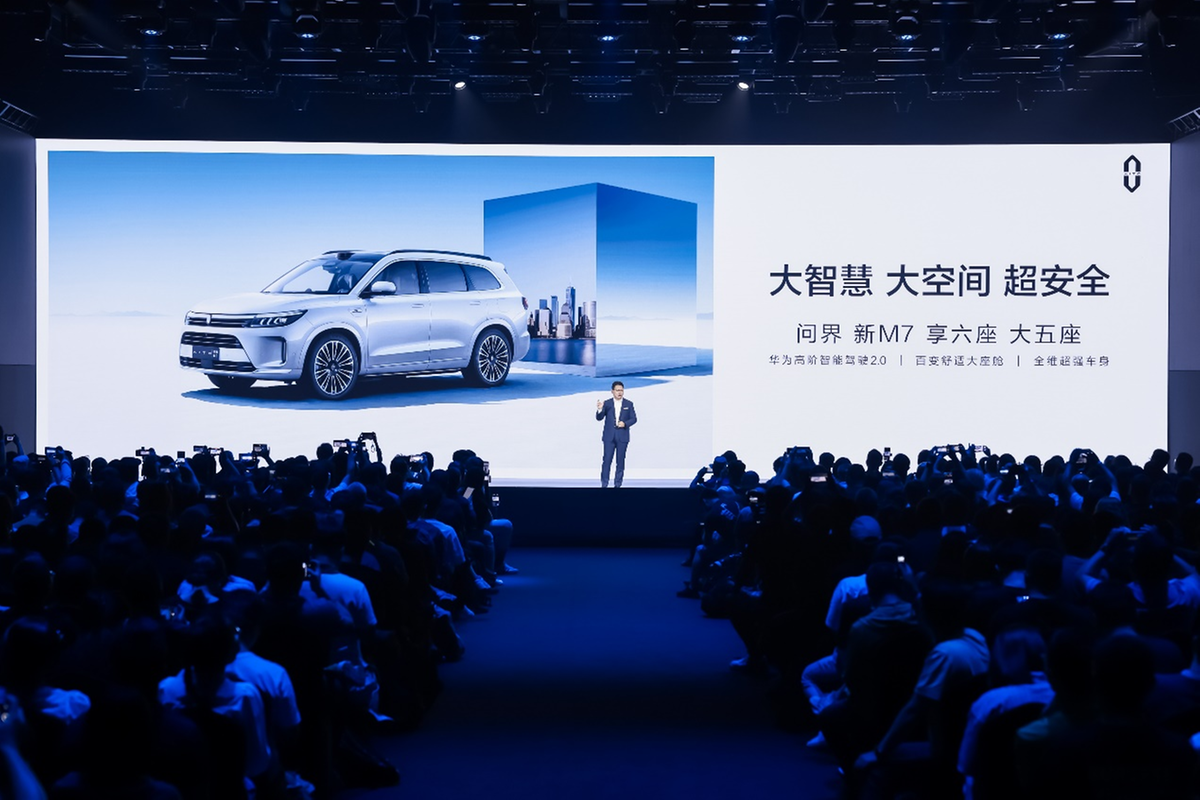 AITO, a brand co-developed by Huawei and Seres, launched the new M7 SUV on Tuesday, which boasts a slew of cutting-edge technological features.
Yu Chengdong, head of Huawei's smart vehicle solution business unit, said the expense on the new model exceeded 500 million yuan ($68.62 million).
The model, available in five variants, sports Huawei's ADS 2.0 system, which enables high-level autonomous driving in both urban areas and on expressways without reliance on high-definition maps.
The outstanding performance is attributed also to the combination of 27 sensors, including one piece of rooftop lidar and 11 high-definition cameras.
The new M7 also features the Harmony operating system, which enables a smooth connection with the Huawei mobile phones.
Huawei tablets can be easily connected to the model via the MagLink, turning the backseats into creative spaces such as a meeting room.
The new M7 has a combined mileage of 1,300 km, with its electric-only mileage reaching 240 km. The model is available in five-seat and six-seat versions.