Huawei, Seres launch latest smart SUV with autonomous driving tech
By LI FUSHENG | CHINA DAILY | Updated: 2023-09-13 07:03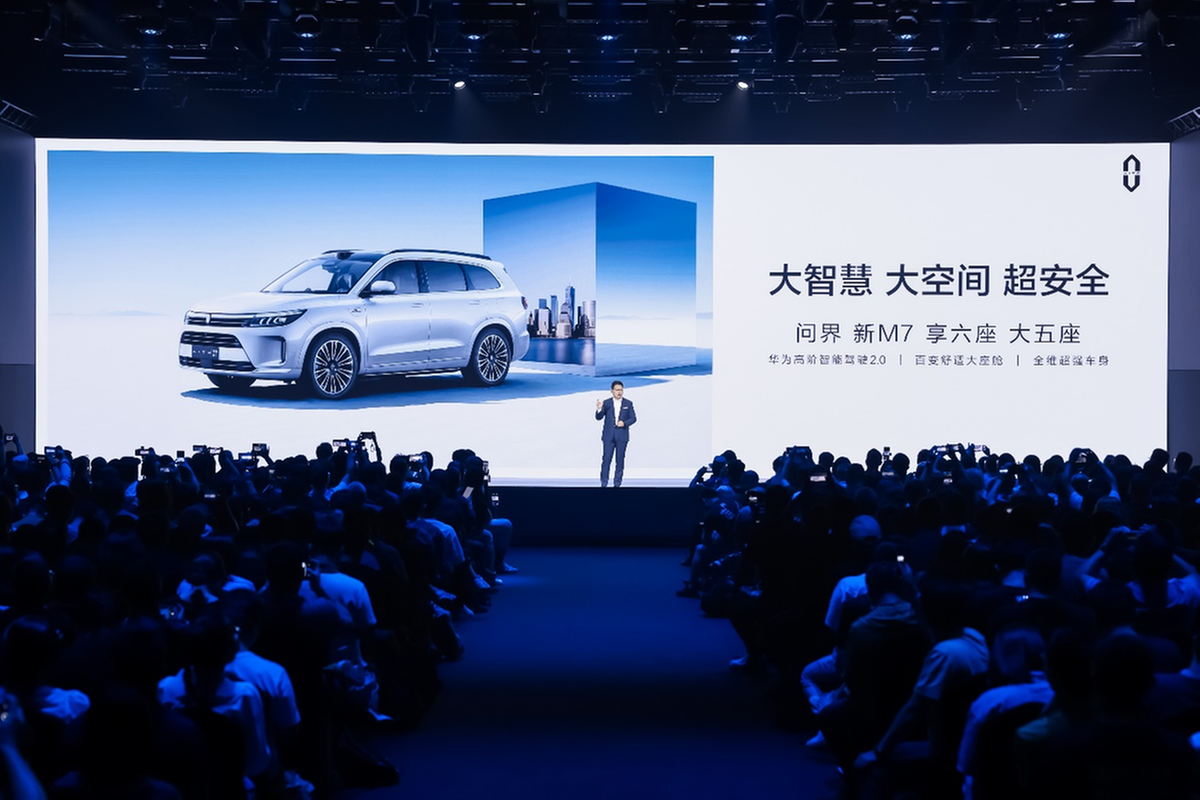 AITO, codeveloped by Huawei and Seres, launched its latest sport utility vehicle on Tuesday, whose cutting-edge autonomous driving features are expected to sharpen the SUV's edge in the competitive new energy vehicle market.
Yu Chengdong, head of Huawei's smart vehicle business unit, said the new M7 will be able to navigate itself on urban roads and expressways without reliance on high-definition maps, which are so far considered a must for high-level autonomous driving.
The new M7 features the second version of Huawei's autonomous driving system, or ADS, said Yu. Since its launch in April, the system has generated a reservoir of traffic scenarios.
For long-haul trips, the system requires one manual intervention per 200 kilometers and in urban scenarios, it can maneuver into or out of fast-traffic scenarios like "seasoned drivers", he added.
The new model's outstanding autonomous driving capabilities are greatly helped by the vehicle's combination of 27 sensors, including rooftop lidar, three millimeter-wave radar assemblies and 11 high-definition cameras.
Another highlight of the model is that it features a Harmony operating system, which Huawei has developed for its smartphones and other digital devices.
This enables a much smoother connection between the model and Huawei's other products. Yu said it even allows mobile phones' real-time shooting mirrored on dashboard displays.
Huawei tablets can also be easily connected to the model via MagLink interfaces, turning back seats into other functional spaces such as meeting rooms.
As the first brand Huawei has launched in concert with automakers, AITO saw its sales in August stand at just 5,018 units, although AITO sales exceeded 10,000 units in some months last year, said the China Passenger Car Association.
AITO, which Huawei has pinned high hopes on, now lags far behind first-tier startups including Li Auto and Nio, whose sales last month each exceeded 20,000 units.
Experts have mixed opinions about AITO's prospects. Analysts at Soochow Securities are confident in the brand's potential. In a research note, they said Huawei's technological strength will build the brand in the long run.
The NEV market in China is the largest and also the most competitive in the world, with a large number of models from both established giants like BYD and a growing list of startups.
The China Association of Automobile Manufacturers said that 5.37 million NEVs were sold in the first eight months, up 39.2 percent year-on-year, of which 727,000 were exported.