China's top UN envoy calls for deeper South-South cooperation
By MINLU ZHANG at the United Nations | China Daily Global | Updated: 2023-09-13 10:10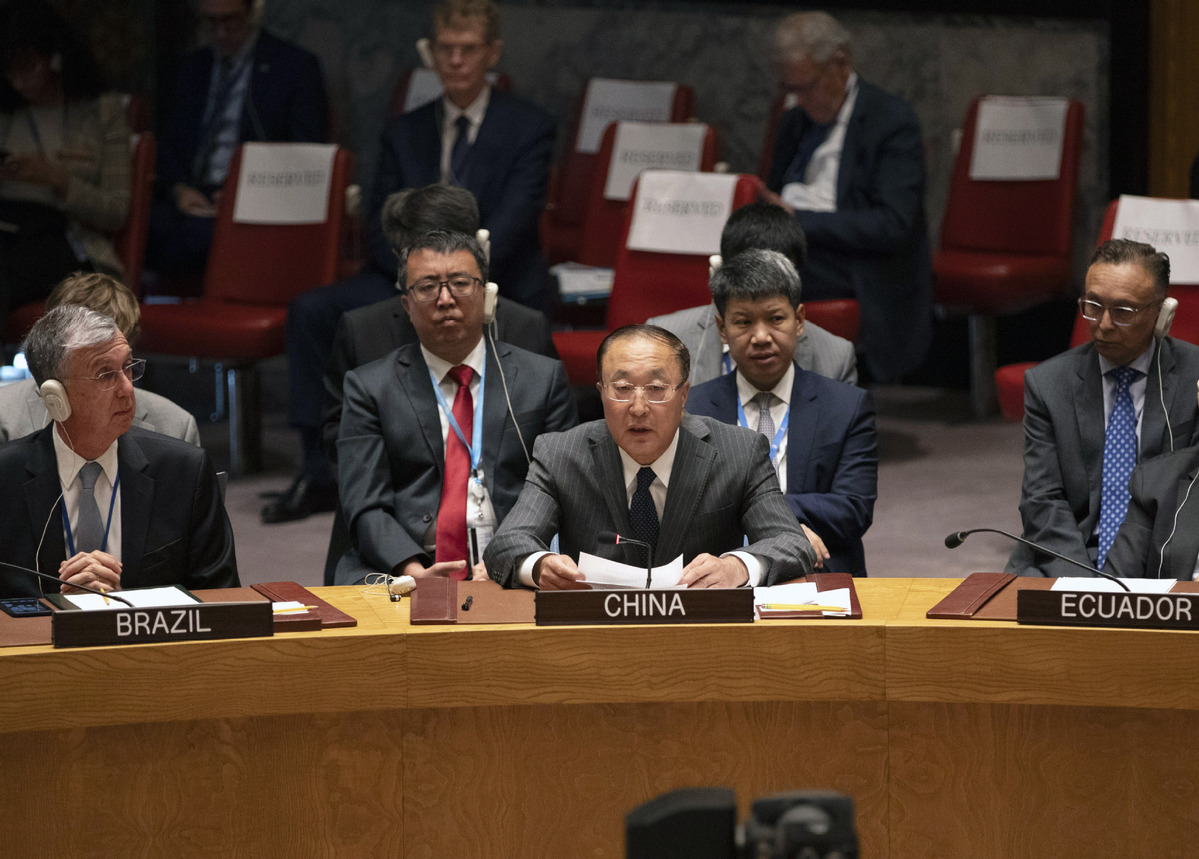 China's top envoy to the United Nations called on Tuesday for deepening South-South cooperation.
The advance of developing countries is an important component of global progress, said Zhang Jun, China's permanent representative to the UN, on the 2023 United Nations Day for South-South Cooperation. Without the advancement of these nations, there can be no common development of all countries, let alone the realization of equality, fairness and justice, he said.
The international community should actively build a more equal and balanced global partnership to form a strong synergy for joint development, Zhang said.
"Developed countries should fulfill their development assistance commitments and fully demonstrate their role as the main channel for North-South cooperation. Developing countries should help each other within their capabilities and actively play the complementary role of South-South cooperation," the envoy said.
Zhang said the UN shoulders the primary responsibility for international development cooperation and should insist on prioritizing development issues.
"Unity and cooperation should be vigorously advocated, and a good political environment and conditions should be created. Development institutions should be mobilized to focus on supporting South-South cooperation, and multilateral development banks and other international financial institutions should be encouraged to provide more resources to developing countries," said Zhang.
He urged the majority of developing countries to safeguard the basic principles of South-South cooperation such as respect for national sovereignty, national independence, equality and mutual benefit; strengthen the sharing of development experience and best practices; and continue to deepen South-South cooperation.
Zhang said the international community should start with responding to common challenges, focus on the urgent needs of developing countries, adopt pragmatic means, and provide financial, technological and capacity-building support in poverty reduction, climate change, digital economy and green development. That assistance is needed to help developing countries achieve sustainable development, he said.
Zhang emphasized that China firmly supports South-South cooperation and insists on doing its best to help other developing countries achieve common development. "China has always been a pioneer in South-South cooperation," he said.
The Global Development Initiative (GDI), proposed by Chinese President Xi Jinping, now includes over 200 cooperation projects, according to Zhang.
Xi also announced at the meeting of the BRICS-Africa Outreach and BRICS Plus Dialogue in Johannesburg in August that Chinese financial institutions will soon set up a special $10 billion fund dedicated to the implementation of the GDI.
"China is willing to continue to work with all parties to deepen South-South cooperation under the GDI and inject new impetus into accelerating the implementation of the 2030 Agenda," Zhang said.
United Nations Day for South-South Cooperation is observed every year on Sept 12. The theme of the 2023 United Nations Day for South-South Cooperation is "Solidarity, Equity and Partnership: Unlocking South-South Cooperation to Achieve the SDGs".