Skyworth launches self-developed supercharging solutions
chinadaily.com.cn | Updated: 2023-09-13 13:57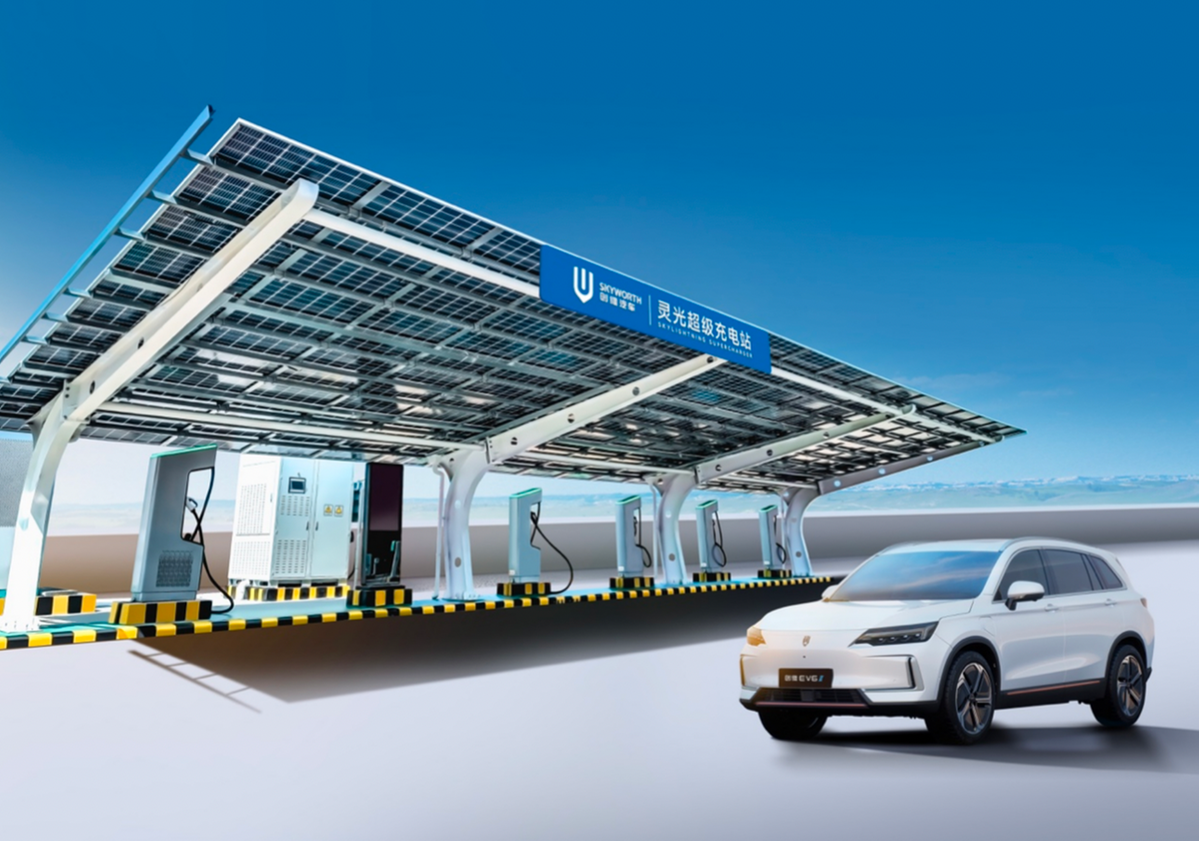 Skyworth Auto launched its self-developed SKYLIGHTNING energy storage and supercharging solutions on Tuesday in Xuzhou, Jiangsu province, in an effort to relieve range anxiety of new energy vehicle users.
Featuring the company's upgraded 800-volt technology, the SKYLIGHTNING supercharging station allows a battery at 30 percent to be charged to 80 percent within eight minutes, enabling a vehicle to run for approximately 400 kilometers.
According to Skyworth Auto, the station features a maximum operating voltage of 900 V, a peak charging power of 480 kW and an electric drive efficiency of up to 95 percent.
The automaker aims to set up 400 stations across four cities in 2023, 1,000 stations across 10 cities including five overseas markets by 2024, and become a key driver of global energy system transformation by 2033, said Wu Longba, co-founder and president of Skyworth Auto.
On Tuesday, Skyworth also launched two new variants of the EV6 II SUV: a 400 V fast-charging and an 800 V supercharging.
The supercharging model come with lifetime free battery warranty, complimentary new car maintenance, lifelong roadside assistance and complimentary cloud-based exclusive services.
Besides the supercharging station and vehicles, SKYLIGHTNING solutions include photovoltaics, energy storage, a data services platform and mobile supercharging stations.
The company said it enables remote and visual control over photovoltaics, energy storage, charging management, billing, parking locks, energy planning and grid balance via the data platform.