Hard to bridge gap between Saudi Arabia and Israel
China Daily | Updated: 2023-09-14 07:15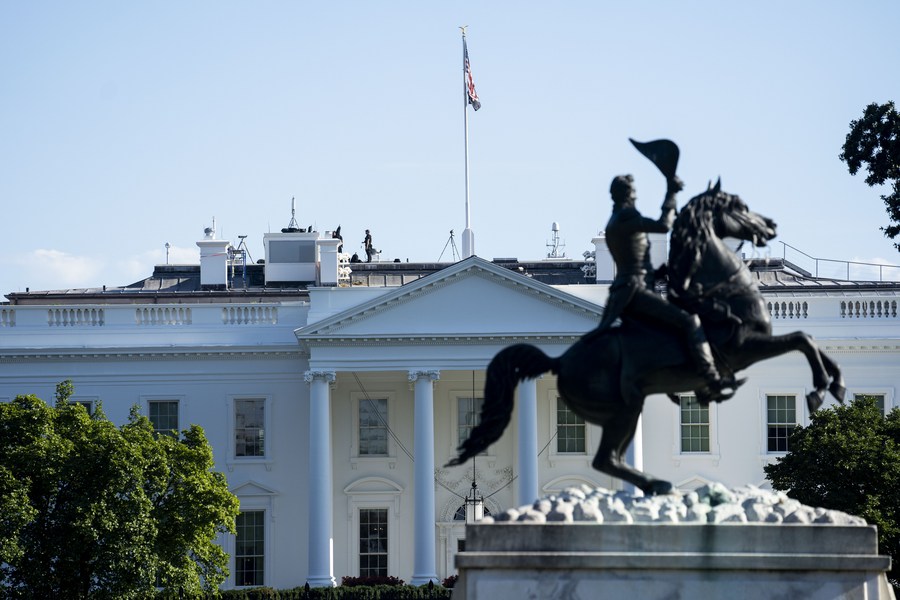 White House Middle East czar Brett McGurk, Assistant Secretary of State for Near Eastern Affairs Barbara Leaf and US special envoy for Yemen Tim Lenderking visited Saudi Arabia on Sunday in a bid to broker a reconciliation between the country and Israel, according to the US State Department.
On the same day, an Israeli delegation arrived in Riyadh to attend a UNESCO meeting in the Saudi capital the next day, marking Israel's first publicly announced visit to Saudi Arabia as speculation grows about a potential normalization of ties.
The US has geostrategic and domestic political considerations prompting its push to normalize Israel-Saudi relations. The Joe Biden administration hopes that can help it improve the administration's performance and serve his reelection hopes.
Saudi Arabia and Israel are both allies of the US. Washington's push to normalize relations between them is just like its efforts to promote a reconciliation between Japan and the Republic of Korea. The Biden administration hopes that a reconciliation between Saudi Arabia and Israel will prevent Saudi Arabia from sliding into Beijing's embrace.
Since 2020, four Arab countries — the United Arab Emirates, Bahrain, Sudan and Morocco — have announced the normalization of relations with Israel due to the US' efforts. Nevertheless, the resumption of relations between Saudi Arabia and Iran, the two most important countries in the region, has unsettled the US, as Washington is becoming increasingly marginalized in the Middle East. Therefore, the US believes that if it can mediate the establishment of diplomatic relations between Saudi Arabia and Israel, it can reassert its influence in the region.
However, the establishment of diplomatic relations between Saudi Arabia and Israel still faces many obstacles, as the two sides' offers are still far apart. The main obstacle is the difference in the two countries' positions on the question of Palestine, which Saudi Arabia has made a precondition for recognizing Israel. If Israel does not make effective concessions on the question of respecting the Palestinian statehood, Saudi Arabia, as the leader of Arab countries, will not budge.
In fact, the US lacks effective means to reconcile the positions of the two sides. That requires the US government to put forward a clear and effective plan on the Palestinian issue and provide sufficient input to guarantee a possible settlement of it. On the one hand, Washington needs to reward the Saudis handsomely, and on the other, it needs to urge Israel to make substantial concessions on the Palestinian issue.
THEPAPER.CN