MOC criticizes EU's anti-subsidy probe into Chinese NEVs
By Wang Keju | chinadaily.com.cn | Updated: 2023-09-14 14:31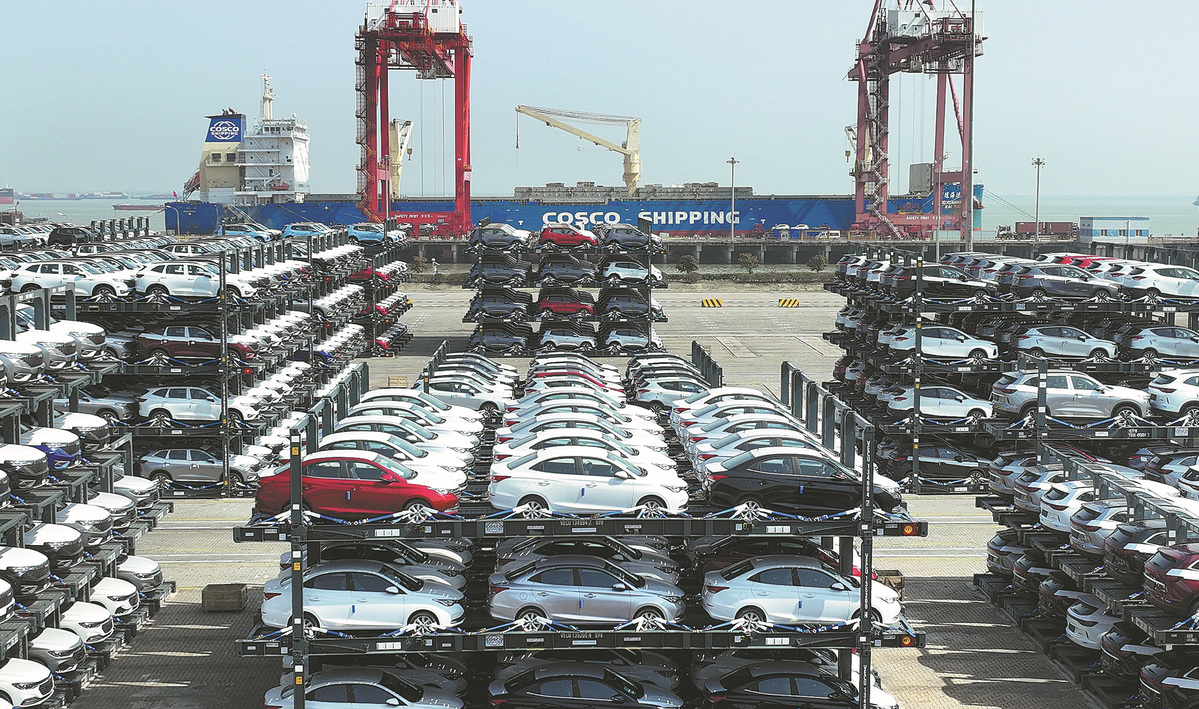 China expressed serious concerns and strong dissatisfaction on the European Union's decision on Wednesday to launch an anti-subsidy probe into Chinese electric vehicles, the Ministry of Commerce said on Thursday.
The measures proposed by the EU are a blatant act of protectionism in the name of fair competition, which will severely disrupt and distort the global automotive industrial and supply chain, including that of the EU, and have a negative impact on China-EU economic and trade relations, the ministry said.
In recent years, China's EV industry has experienced rapid growth with sharpened competitiveness, which is attributable to persistent technological innovation and the establishment of a complete industrial supply chain, the ministry said, adding that the competitive advantage has been through its own endeavor and strength.
The Chinese EVs have been well received by global users, including consumers in the EU. Additionally, they have made significant contributions to global efforts in combating climate change and facilitating the green transition, including within the EU, the ministry added.
The China-EU automotive industry has vast potential for cooperation and shares massive mutual interests. European automotive companies have invested and operated in China for many years, with the Chinese market becoming the largest overseas market for numerous EU car manufacturers, the ministry said.
China will remain steadfast in broader openness and cooperation, and welcome greater investment from EU automotive enterprises, including those toward the EV sector, the ministry added.
China called on the EU to proceed from the overall stability of global industrial and supply chains and a comprehensive strategic partnership between the two sides, and engage in dialogue and consultations with China, the ministry said.
Together, both sides should create a fair, non-discriminatory and predictable market environment for the joint development of the EV industry in both China and Europe, as well as jointly guard against trade protectionism, address global climate change and achieve carbon neutrality, the ministry added.
China will keep abreast with the subsequent moves of EU and protect the legitimate rights and interests of Chinese enterprises, the ministry said.