6th CIIE countdown spotlights international exchanges
By Wang Xin in Shanghai | China Daily | Updated: 2023-09-16 07:30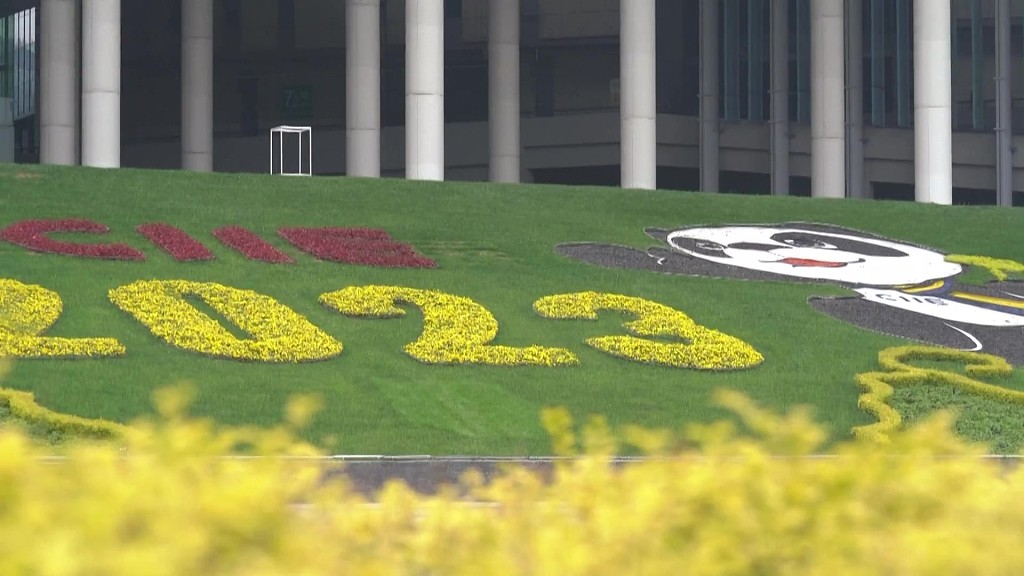 The sixth China International Import Expo, which will run from Nov 5 to 10 in Shanghai, began its 50-day countdown on Friday, with more international exchanges back in the spotlight this year.
The sixth CIIE consists of country exhibitions, business exhibitions, the Hongqiao International Economic Forum, and supporting and cultural exchange activities. With COVID-19 pandemic restrictions lifted worldwide, this year's expo expects extensive global engagements.
The expo's organizer, the CIIE Bureau, told a media briefing on Friday that the country exhibition of the sixth CIIE will be held offline, with about 60 nations to date confirming their participation, including least-developed countries, developing countries and developed countries.
Over 3,000 companies will gather at the business exhibition, among which 400 exhibitors are returning after an absence of two years. More Fortune Global 500 companies, industry leaders and overseas group exhibitors from chambers of commerce and associations are expected at this year's expo.
As this year marks the 10th anniversary of the Belt and Road Initiative, the sixth CIIE is seeing active participation of BRI countries too. To date, 1,200 companies from over 100 countries involved in the BRI are set to join the expo this year.
The Hongqiao International Economic Forum, an important part of the CIIE, is expanding its global speaker lineup. Government officials, scholars, industry experts and senior representatives from international organizations and leading firms will gather to share their insights.
"The Hongqiao Forum is showing increasingly extensive influence worldwide. We regard the forum as a premier platform to enhance global communication and promote sustainable development," said Wang Dawei, economics affairs officer at the United Nations Conference on Trade and Development, which will co-host a sub-forum on Nov 5.
Among the forum's speaker lineup are Nobel Laureates Jean Tirole and Angus Deaton, Turing Award winner Jack Dongarra, and CEOs from leading companies such as AstraZeneca, Rio Tinto, Qualcomm and Otis.
At the media briefing, 25 companies from 13 countries and regions signed agreements to attend the seventh edition next year. Bayer AG, an agricultural and pharmaceutical group and a CIIE participant since 2018, is one of the 25.
"The CIIE not only injects resilience and vitality into the Chinese economy but also drives growth for the global economy," said Gao Yong, vice-president of public affairs at Bayer China.