China-US consultations exceed 12 hours in Malta
By ZHANG YUNBI | chinadaily.com.cn | Updated: 2023-09-18 20:12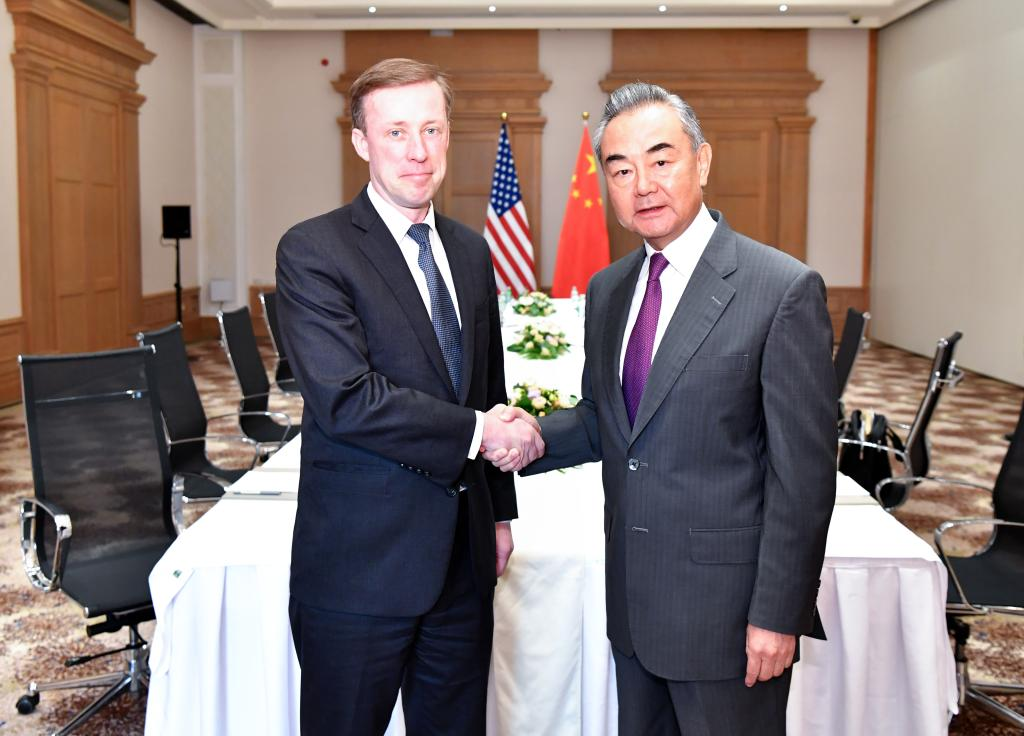 The several rounds of China-US high-level consultations over the weekend in Malta "exceeded 12 hours in total" and "the Taiwan question consumed the longest time among other topics", an unnamed senior official with the Chinese Foreign Ministry taking part in the talks told Chinese media.
Wang Yi, a member of the Political Bureau of the Communist Party of China Central Committee and director of the Office of the Foreign Affairs Commission of the CPC Central Committee, held several rounds of meetings with US National Security Advisor Jake Sullivan in Malta on Saturday and Sunday.
According to the ministry official, Wang said the most essential status quo is that both sides of the Taiwan Strait belong to one-China, and the strait's tension originates from the increasing rampant "Taiwan independence" activities by the Taiwan's Democratic Progressive Party.
The right path for peaceful resolution of the Taiwan question is "resolutely objecting Taiwan independence and supporting the peaceful reunification of China", Wang said.
Speaking on China-US interactions, Wang told Sullivan that China has always rejected attempts to use competition to define the whole of China-US ties, and it opposes economic decoupling in the pretext of "de-risking".
Wang expressed serious concerns over the US suppressing and frustrating China in terms of science and technology and over US unilateral, unreasonable sanctions upon Chinese businesses, institutions and individuals.
Wang emphasized that China enjoys strength in its socialist market economy, the demand of a huge market, its complete industrial system that offers great supports, and its talent reserve of a large number of high-quality workers and entrepreneurs.
These are the sources of confidence and the backbone for China's development, he said, adding that the Chinese people's legitimate right to seek development should not receive denial.
The two sides agreed to hold three China-US consultations in future on Asia-Pacific, on maritime affairs and on foreign policy, respectively.They also discussed topics such as two-way dialogues in the field of artificial intelligence as well as further supporting and facilitating people-to-people exchanges between the two countries.
On the Ukraine situation, Wang emphasized that China is not a contracting party to the conflict, nor is it the cause of the crisis.
China has always been committed to promoting peace and talks, and will never add fuel to the flames, let alone take advantage of the situation to seek profit, he said.