Intl cruises fully resume after hiatus of 3 years
By Liang Shuang | China Daily | Updated: 2023-09-20 09:59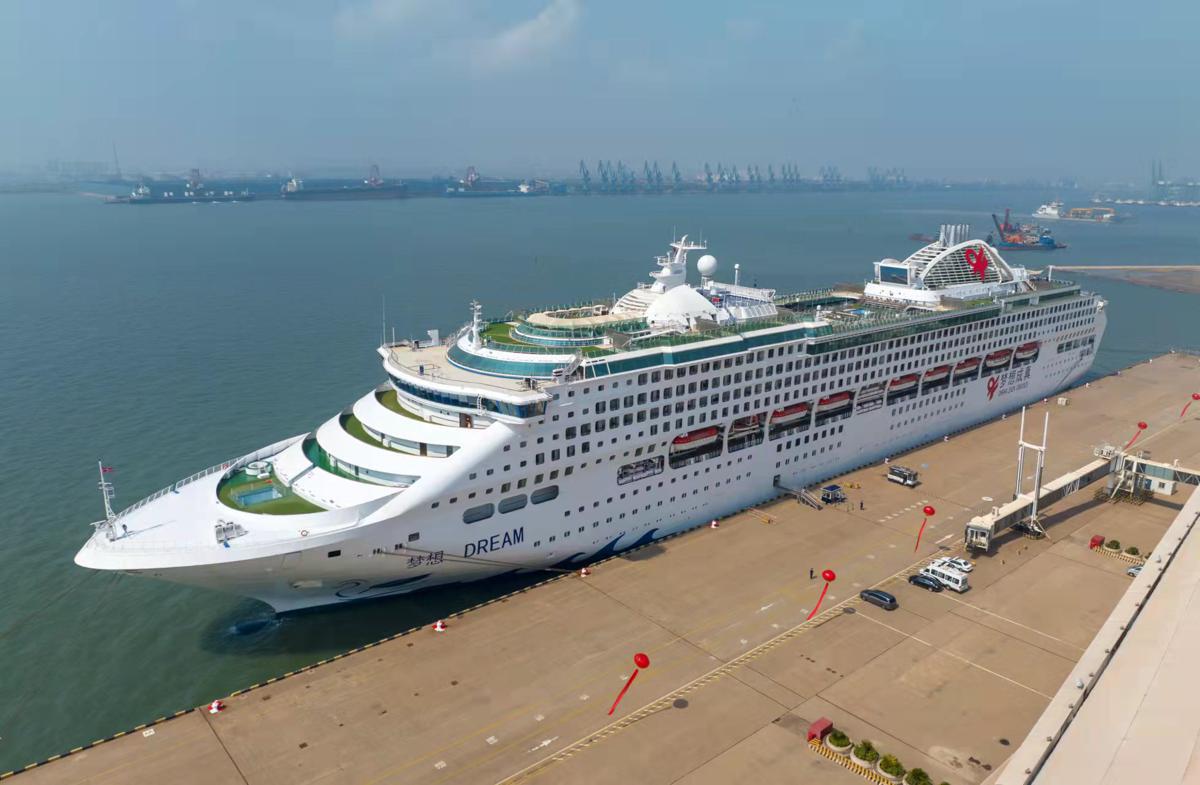 China's Ministry of Transport on Tuesday announced a full resumption of international cruise voyages in the country, after the successful pilot program that reintroduced international cruise operations in Shanghai and Shenzhen, Guangdong province.
In a notice issued to various relevant local departments, the ministry outlined various measures and preparations to ensure the safe and efficient operation of international cruise tours.
In addition to regular requirements, such as legal qualifications for the port and the operator, and safety and navigability standards of cruise vessels, the ministry requires newly built vessels or those that did not operate during the COVID-19 pandemic to conduct a sea trial in accordance with regulations to test vessel status.
The operators and ports are ordered to refine COVID-19 control protocols and stock necessary materials, the ministry said.
The ministry asked other government agencies, such as customs officials, coast guards and rescue crews, and local oceanic affairs managers to carry out safety inspections and emergency exercises. It also asked market regulators to push cruise operators to improve their offerings by designing better routes and onboard services.
Operations of international cruise voyages were halted soon after the outbreak of the pandemic. After a three-year hiatus, the ministry greenlighted the resumption of international voyages in late March, with pilot programs set in Shanghai and Shenzhen.
After nearly two months of preparations, on May 26, Blue Dream Star of Blue Dream Cruises became the first outbound cruise from China since the onset of the pandemic. On June 18, luxury cruise liner China Merchants-Yidun of CM-Viking set sail from Shanghai on a 15-day round-trip to Japan. Other renowned international cruise companies, such as Royal Caribbean and the Mediterranean Shipping Company, have announced plans to restart voyages from China next year.
Meanwhile, the highly anticipated debut date for China's domestically produced large cruise ship has been confirmed.
Adora Magic City, China's first domestically built large cruise ship, will officially set sail and begin operations on the first day of next year, the cruise operator announced at the 2023 Wusongkou Forum, which took place in Shanghai on Tuesday.
Built by Shanghai Waigaoqiao Shipbuilding, a subsidiary of China State Shipbuilding Corp, Adora Magic City can accommodate a maximum of 5,246 guests.
Wang Ying contributed to this story.