Shell plans EV charging site in Shenzhen
By ZHENG XIN | China Daily | Updated: 2023-09-20 10:00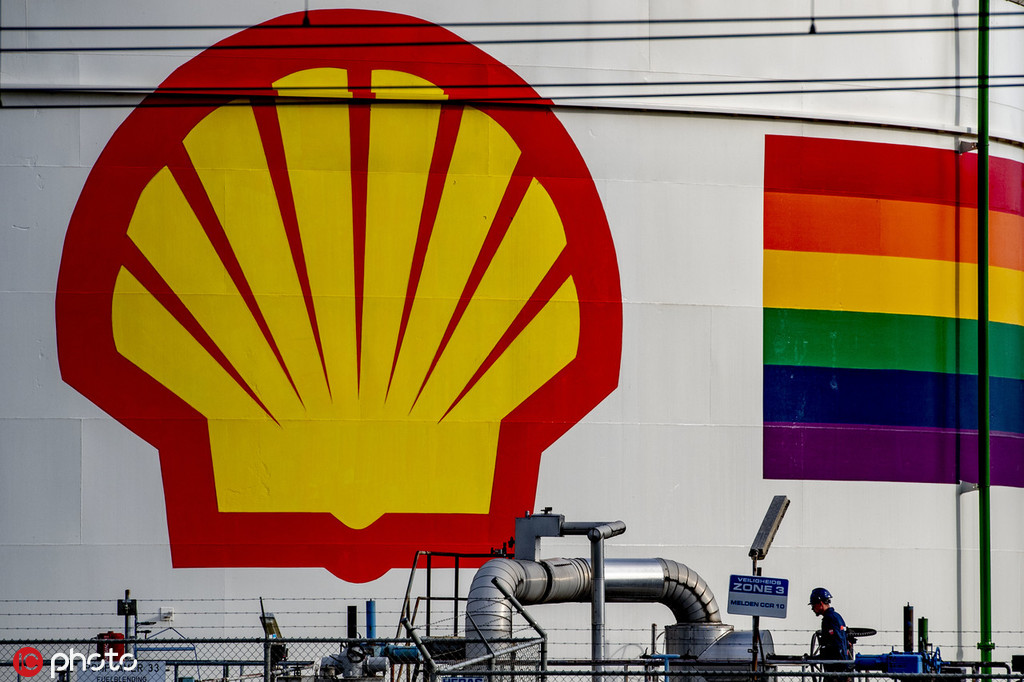 Oil giant establishes JV with BYD to operate its largest such facility globally
Shell Plc's decision to open its largest global electric vehicle charging station in China illustrates the country's burgeoning potential in the EV industry, said industry analysts.
London-based Shell said on Tuesday that the company will set up the EV charging station in South China's Shenzhen, Guangdong province, located about 2.5 kilometers from the Shenzhen Baoan International Airport with 258 public fast-charging points.
It is operated by Shell in Shenzhen and BYD Electric Vehicle Investment Co Ltd as a joint venture, it said.
Shell and BYD signed a strategic cooperation agreement last year to help accelerate the energy transition and improve charging experiences for EV customers. The JV currently operates more than 13,000 charging points in Shenzhen.
The Shell Recharge Shenzhen Airport EV Station served more than 3,300 EVs every day during its trial operation. In addition to EV charging, the station offers services ranging from convenience retailing, coffee, vending machines and a driver lounge.
"The opening of this new site is part of our ongoing commitment to meet the evolving needs of our customers in China," said Istvan Kapitany, Shell's global executive vice-president for mobility.
"We know that EV drivers are looking for a charging experience that is fast, convenient and comfortable and this is reflected in the utilization rates of our sites in China, which are two to three times the local industry average. China is one of the most important growth markets for Shell Mobility and we look forward to offering pleasant mobility experiences to more customers in China in the future."
An analyst said Shell's plan to build the world's largest charging station in Shenzhen is due to the leading position of the metropolis in new energy vehicle development.
Mi Siyi, an analyst at BloombergNEF, said Shenzhen is leading in the development of NEVs worldwide, with a significant portion of private car sales being EVs and comprehensive electrification of ride-sharing and public transportation, particularly buses.
BloombergNEF said ride-hailing vehicles in Shenzhen are largely electrified and the market share of private EVs is over 40 percent. Meanwhile, the local NEV and charging station industry chain is well-developed.
"While it might take a relatively long time for sites of this scale to achieve a break-even point on their own, the region's high demand growth will help increase utilization rates," she said.
"Traditional oil and gas companies like Shell and BP in Europe have been leaning towards investing in clean energy and related services, such as charging. This is a 'clean electron' route, where oil and gas companies investing in electric charging and battery swapping have a natural advantage in asset management, operations, and combining retail and advertising businesses."
"Collaborating with car manufacturers and transportation companies can compensate for their shortcomings in EV management and platform traffic," she added.
Through JVs and wholly owned enterprises, Shell operates a retail network of around 2,800 mobility locations, including around 2,000 fuel stations and 800 stand-alone EV stations, with an EV charging network of 25,000 public charging points in operation in China, it said.
While the number of EVs grows rapidly, Shell vows to step up efforts and remain committed to meeting the different energy and mobility needs of drivers in China.
The company currently has over 40,000 public charging points globally at service stations, mobility hubs, on streets and at destinations like supermarkets, and expects to have around 200,000 by 2030, it said.
Shell said its core businesses have grown considerably in China in recent years, including the Changbei onshore gas project in Shaanxi province, developed in collaboration with China National Petroleum Corp.
Additionally, the company works with CNPC and China National Offshore Oil Corp to develop onshore and offshore oil and gas resources in China and overseas while also being a leading supplier of liquefied natural gas in China.