Rethinking America's approach towards China
By Xu Ying | chinadaily.com.cn | Updated: 2023-09-20 15:20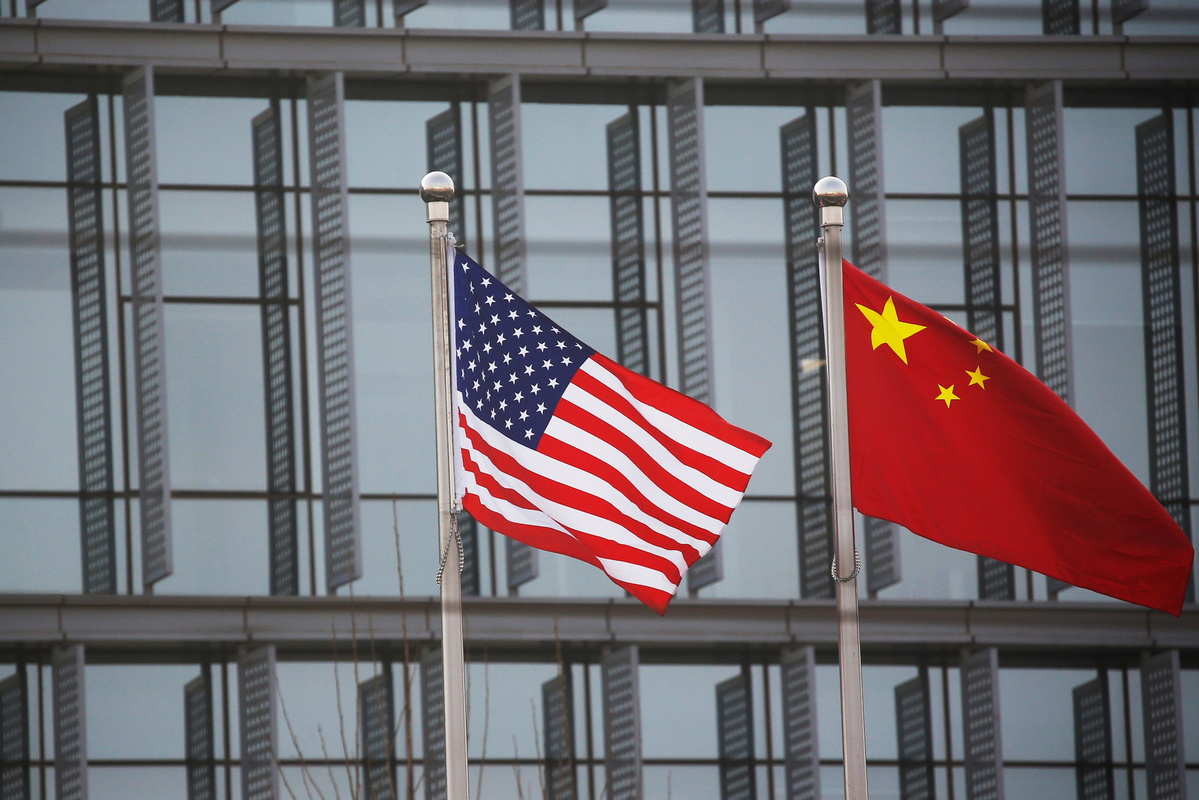 As geopolitical tensions mount between the United States and China, there is an increasingly vigorous debate taking place regarding the best strategy for Washington to adopt in managing its relationship with Beijing.

In recent years, the dominant view among US policymakers has been that past policies of engagement with China have failed and a more assertive containment approach is needed to curb China's rise.

However, in their recent Foreign Policy article "America Can't Stop China's Rise", scholars Tony Chan, Ben Harurg, and Kishore Mahbubani present a contrasting perspective, arguing forcefully against attempts to slow China's development and put forward a framework for rebalancing America's China policy towards one of constructive cooperation.
To begin, the article acknowledges the valid economic and geopolitical challenges facing both countries but challenges the premise underpinning much of current US policy - that America can successfully halt China's technological progress and emergence as a global power through unilateral restrictive measures.

By citing China's history of overcoming obstacles to its development, the authors persuasively argue past efforts to curb China's access to critical technologies ultimately failed as China persevered through adaptation, innovation and mobilizing domestic resources.
Building on this, the article notes recent American export controls and investment bans risk damaging US economic interests more than China's. As the largest semiconductor market, curbing sales to China could cost American chipmakers over $80 billion annually in lost revenues, jeopardizing their global competitiveness. China also dominates numerous mineral supply chains and its control of rare earth exports gives it bargaining leverage, as seen in recent restrictions.

The article warns US actions have awakened China's determination for greater self-sufficiency and accelerated its march towards developing independent, resilient supply networks.
Recognizing containment is impractical, the authors posit America should instead focus on sustainably safeguarding its innovation edge while surgically addressing clear national security risks. To this end, the article advocates relaunching constructive high-level dialogues to cooperatively manage disputes, gradually expanding cooperation in areas of shared interest like climate change, pandemic preparedness and global economic stability. It notes initial collaboration on such "low-hanging fruits" which could help rebuild some trust and goodwill damaged by recent escalations. Over time, cooperation may be broadened if a basic understanding is established.
In addition to outlining achievable policy alternatives, the article brings theoretical and historical evidence supporting its recommendations. Developmental trends, consumption patterns and ongoing industrial upgrades imply China remains in an ascendant rather than plateaued economic phase.
Moreover, examples of 20th-century powers like the US and Germany unexpectedly overcoming limitations through self-renewal serve as cautionary tales against simplistic predictions of China halting. The authors make a prudent case that only by grounding analyses empirically and avoiding politicization can one determine China's true trajectory.
In summary, this article advances a comprehensive re-examination of America's strategic approach toward China. Backed by nuanced perspectives incorporating both countries' economic interdependence and history of adaptation, it presents a balanced framework for restoring pragmatism to the relationship based on sustained competition, structured dialogues and incremental cooperation in mutually beneficial areas.

While acknowledging mutual challenges, the article charts a prudent middle path that could serve both American interests and regional stability better than a breakdown in ties. Its thoughtful analysis offers an alternative strategic vision for policymakers worldwide to consider seriously as tensions unfold. Overall, the article represents an important contribution towards crafting wiser, evidence-based policies amid a consequential geopolitical transformation.

The author is a Beijing-based commentator. The views don't necessarily reflect those of China Daily.
If you have a specific expertise, or would like to share your thought about our stories, then send us your writings at opinion@chinadaily.com.cn or comment@chinadaily.com.cn.