High on coffee, but many a slip between cup and lip
By WANG ZHUOQIONG | CHINA DAILY | Updated: 2023-09-21 07:08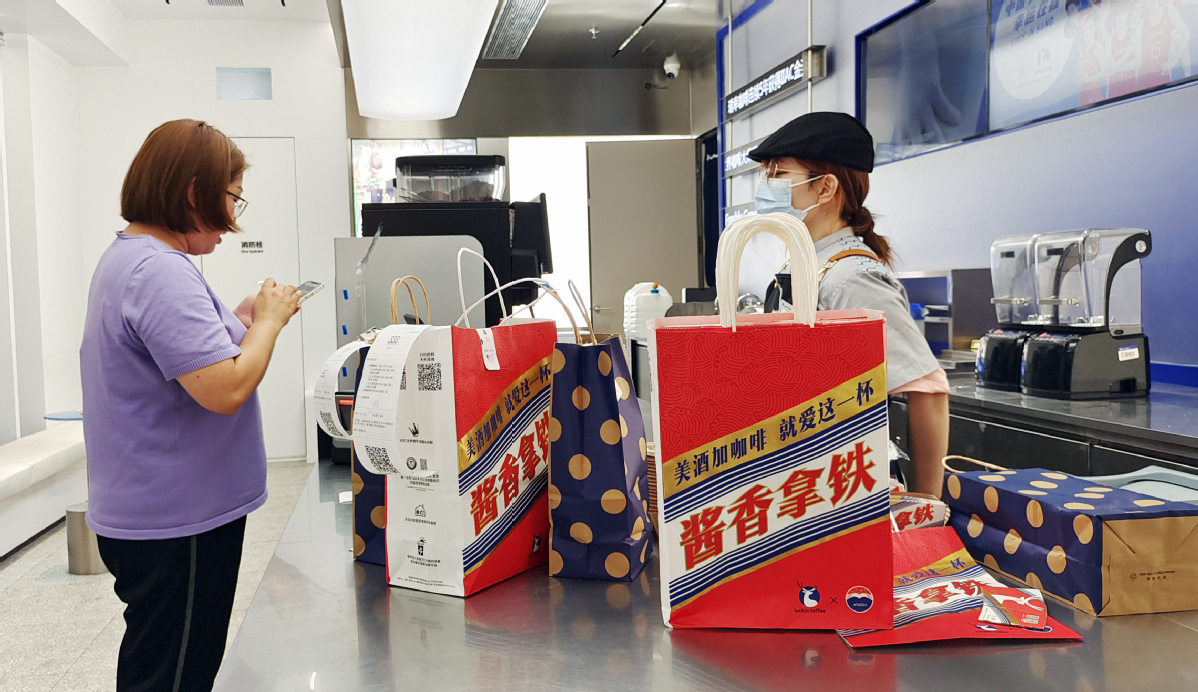 Consumers spoiled for choice, though intensified competition may hurt overall sector
Luckin Coffee, the Chinese answer to US coffee chain Starbucks, and liquor maker Kweichow Moutai recently rolled out a liquor-flavored coffee drink priced at 19 yuan ($2.6), which soon became the talk of the town.
In fact, sales hit 5.42 million cups — worth 100 million yuan — on launch day, offering Luckin Coffee — earlier mired in a fraud scandal — a chance to redeem its brand reputation and enhance market value. Luckin's US-listed shares rose more than 5 percent on Sept 6 following the launch.
In China's fiercely contested coffee chain market, the apprentice has become the new master.
This is not the first time that a coffee drink from the Luckin stable has aroused this kind of enthusiasm.
Since its debut in 2021, Luckin's coconut-flavored latte has sold more than 300 million cups, and analysts say the Beijing-based coffee chain is well-placed to retain its dominant position in the home market. In the second quarter of this year, the company — founded barely six years ago — posted revenue of 6.2 billion yuan, a growth of 88 percent year-on-year. Starbucks China's revenue, meanwhile, was up 60 percent at $822 million in the same period, a rate of growth and scale that are both lower than its Chinese competitor.
In the three-month period, Luckin opened 1,485 new outlets, at a rate of 16.3 stores per day, and had 10,836 coffee shops operational by the end of June. Starbucks had 6,480 operational outlets, adding 2.6 stores per day, during the quarter.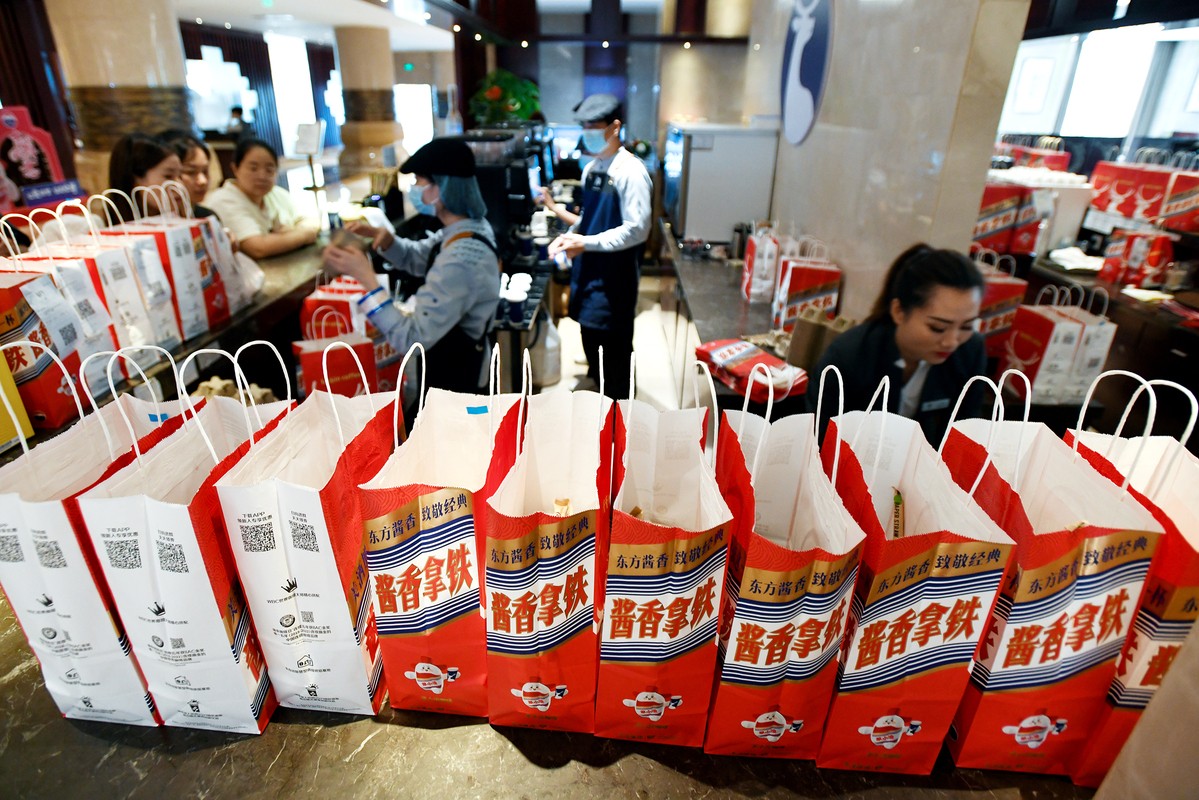 Luckin's quick expansion has benefited significantly from its franchising model, which forms about 33.6 percent of its total stores, an increase of 20.07 percentage points compared to two years ago.
Luckin's franchised stores, meanwhile, reached a revenue of 1.48 billion yuan, up 91.1 percent, in the second quarter, compared to the same period a year ago. Revenue from franchised stores formed 23.96 percent of its total revenue in the first six months of the year.
New products — 108 items in 2022 — have sprung up quickly from Luckin and it has also launched aggressive marketing campaigns to promote these. Since June, consumers can buy a cup of coffee at Luckin for just 9.9 yuan.
However, an area of concern has been the number of stores that Luckin has closed. In the second quarter, it shuttered 109 outlets, while Starbucks only closed six, according to Geohey, a brand monitoring platform.
In a bid to make China its largest market in the world, Starbucks China has invested more in store expansion, localized products, supply chain and innovations. The company has vowed to have 9,000 stores across 300 cities in the country by 2025.
To better access consumers, the company in March developed a curbside service to deliver coffee to consumers traveling by car in big cities. In August, the company said it had set up an innovation and technology center in Shenzhen with an investment of about 1.5 billion yuan over the next three years. The center is expected to become operational in September.
Starbucks just opened an industrial park on Sept 19, with a green coffee roasting plant and smart logistics center to make its supply chain more efficient. Simply put, it will offer fresher roasted coffee beans to its stores.
"I think there is a place for the local roaster, the local coffee shop. We have created an industry around the world. Thus, local coffee shops have been able to succeed in many ways and we support that — it builds the industry," said Howard Schultz, founder of Starbucks, while answering students' questions at Peking University in Beijing in April.
Be that as it may, the coffee business overall may be in flux, industry insiders say.
Coffee industry veteran Rick Chen (name changed on request) recently quit the sector due to the escalating competition that has contributed to a sales slowdown overall.
"The coffee industry in China is no longer about coffee. It is about coffee being an ingredient of a beverage. Consumers are more interested in what coffee is mixed with," Chen said. "Coffee chains and coffee product makers are desperate to develop new flavors or collaborations to lure consumers."
People who drink more coffee, the mainstay of the brewed coffee industry, are also busy deciding what to choose, thus reducing revenue and profits for coffee product makers.
For example, Chen said there are various coffee categories in a typical office building in Beijing — from Luckin Coffee, Starbucks, company subsidized branded brewed coffee, ready-to-drink coffee from vending machines and a good quality drip bag coffee that is more affordable.