Efforts mulled for growth of new industries
By OUYANG SHIJIA | CHINA DAILY | Updated: 2023-09-21 07:18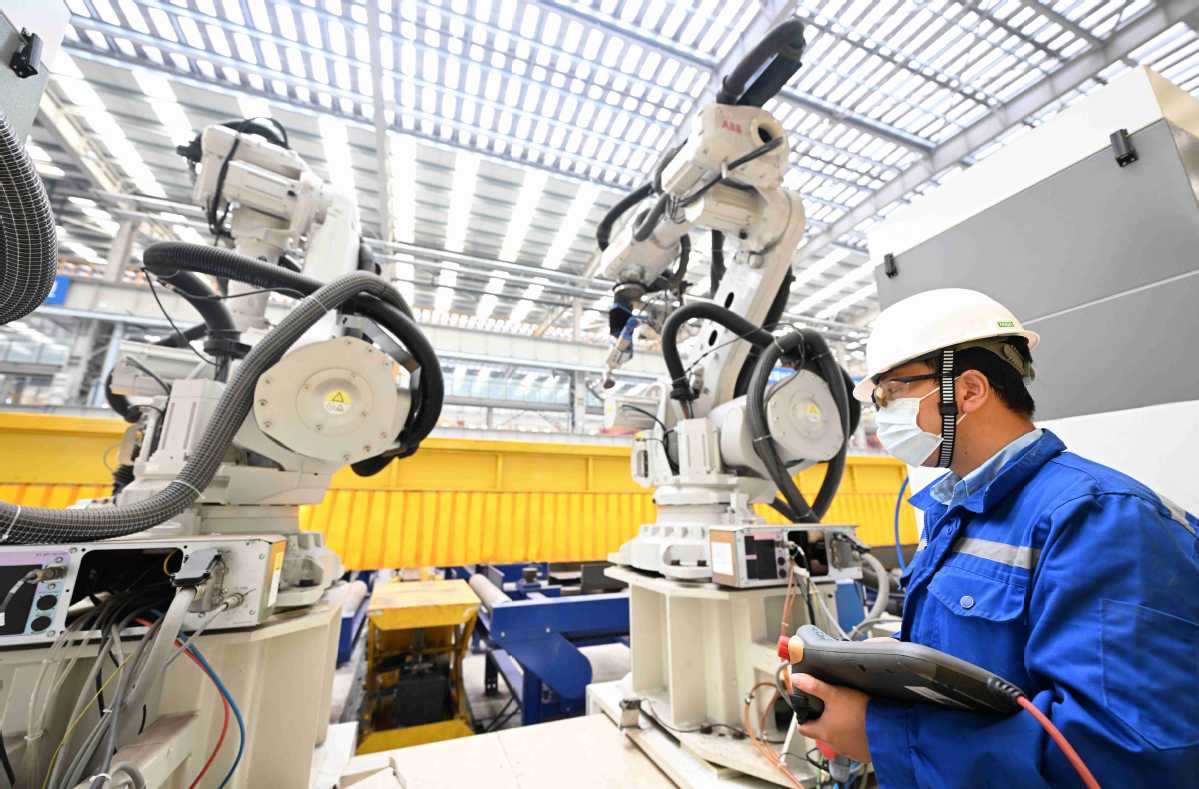 State Council meeting calls for concrete measures to speed up development
China is studying measures for advancing new industrialization at a faster pace, according to a State Council executive meeting chaired by Premier Li Qiang on Wednesday.
The meeting of the State Council, China's Cabinet, called for concrete efforts in carrying out various key tasks to comprehensively improve the quality, efficiency and international competitiveness of industrial development.
Efforts should be made to promote the transformation and upgrading of traditional industries, foster and develop strategic emerging industries, accelerate the development of advanced manufacturing, and coordinate the advances in both industrial digitalization and the industrialization of the digital economy, according to the meeting.
It also underscored the need to focus on making up for deficiencies, consolidating strengths and forging new advantages.
To effectively enhance the driving force and vitality for promoting new industrialization, the meeting said that China will stick to deepening reforms and expanding opening-up, fully energizing various types of market entities, and giving full play to the supporting role of the unified national market.
The meeting deliberated on and adopted an action plan on resolving payments owed to companies. It said the issue is crucial to the production, operation and investment expectations of enterprises, as well as the continuous improvement of the economy.
According to the meeting, provincial governments must take overall responsibility for clearing overdue payments in their respective regions and State-owned enterprises should take the lead in this regard.
Attendees heard reports on inspections and research on promoting the continuous improvement of the economy. The meeting emphasized that issues identified in inspections and research must be highly valued by regions and departments, and efforts should be made to ensure that existing policies and measures are effectively implemented.
Relevant departments should, in accordance with their respective responsibilities and in conjunction with the planning for next year's economic work, comprehensively consider, deeply research and accelerate the introduction and implementation of relevant policies, further consolidating the trend of continuous improvement in the economy, the meeting said.
It also approved draft regulations for the protection of minors on the internet. It urged efforts to establish a legal support system for the protection of minors on the internet and encourage relevant parties to strictly fulfill their responsibilities in this regard.
More efforts should be made to guide and support relevant enterprises to actively implement the regulations and promote the healthy growth of minors, it added.