Dos and don'ts in upcoming holiday and travel season
China Daily | Updated: 2023-09-21 07:44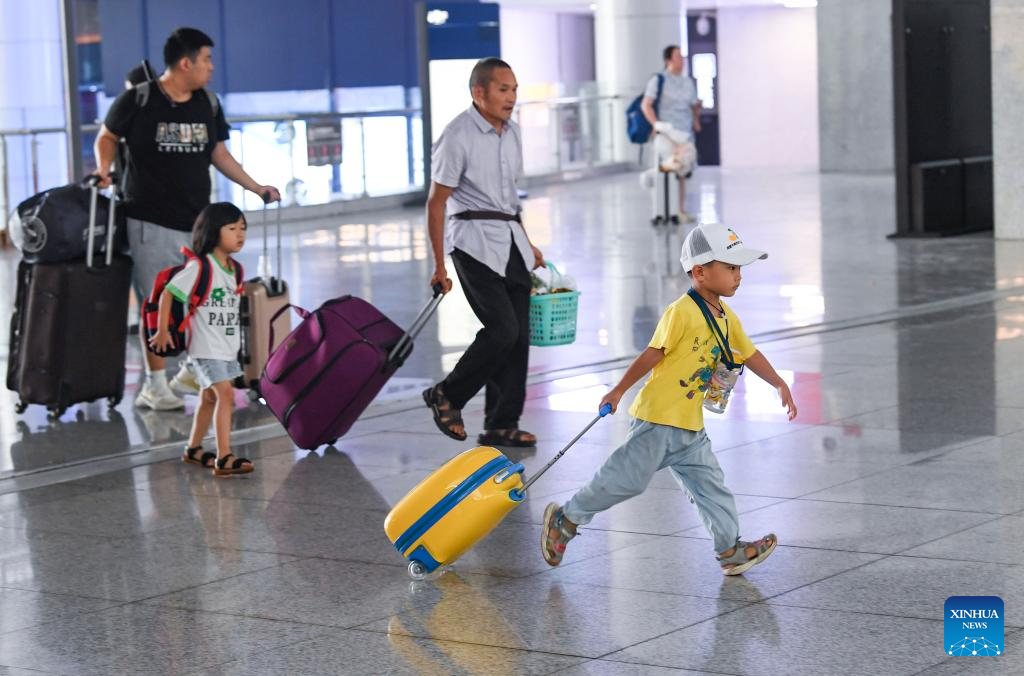 There are still nine days to go till the Mid-Autumn Festival and National Day holiday, but the public is already showing great enthusiasm for travel. Media reports say that the 12306 system, the country's official train ticket-ordering platform, was recently visited 53.2 billion times in one day, that's 616,000 visits per second. As of Friday, bookings at popular hotels had gone up by 514 percent compared with 2019.
That indicates a sustained recovery of China's consumer market. Given the huge rush ahead of the upcoming eight-day holiday, how should consumers make their choices and how should scenic spots provide the best services to accommodate such huge tourist flows? Popular tourist destinations should provide high-quality and refined services. Because of the surge in demand and difficulties obtaining a ticket, booking management should be optimized, and peak control implemented.
At present, domestic tourism consumption presents diversified and personalized characteristics, and the interests of many people have shifted from a specific city to a specific attraction, street, and even to a music festival or an exhibition. A number of key tourist cities are now offering personalized options. A subversive travel route, a deliberately devised activity, or a special food may attract many tourists and boost the popularity of an underrated tourist spot. According to media reports, many niche tourist destinations have gained increased bookings ahead of the upcoming holiday, and more consumers have shown willingness to have new options.
Despite growing popularity, all scenic spots should consider how to transform short-term economic effects into long-term and sustainable ones. It is normal that the surge in holiday travel demand leads to a rise in booking prices in some areas, but wanton and unreasonable price increases should be avoided to better enhance consumers' tourist experience. After all, the tourism model based on the extensive dividends brought by huge crowds of tourist flows has passed.
Various considerate security and guarantee measures should also be taken to make tourists feel safe and at ease.
THEPAPER.CN