Thailand active in coordinating role for sustainable development ASEAN: FM
By YANG WANLI in BANGKOK | chinadaily.com.cn | Updated: 2023-09-21 11:16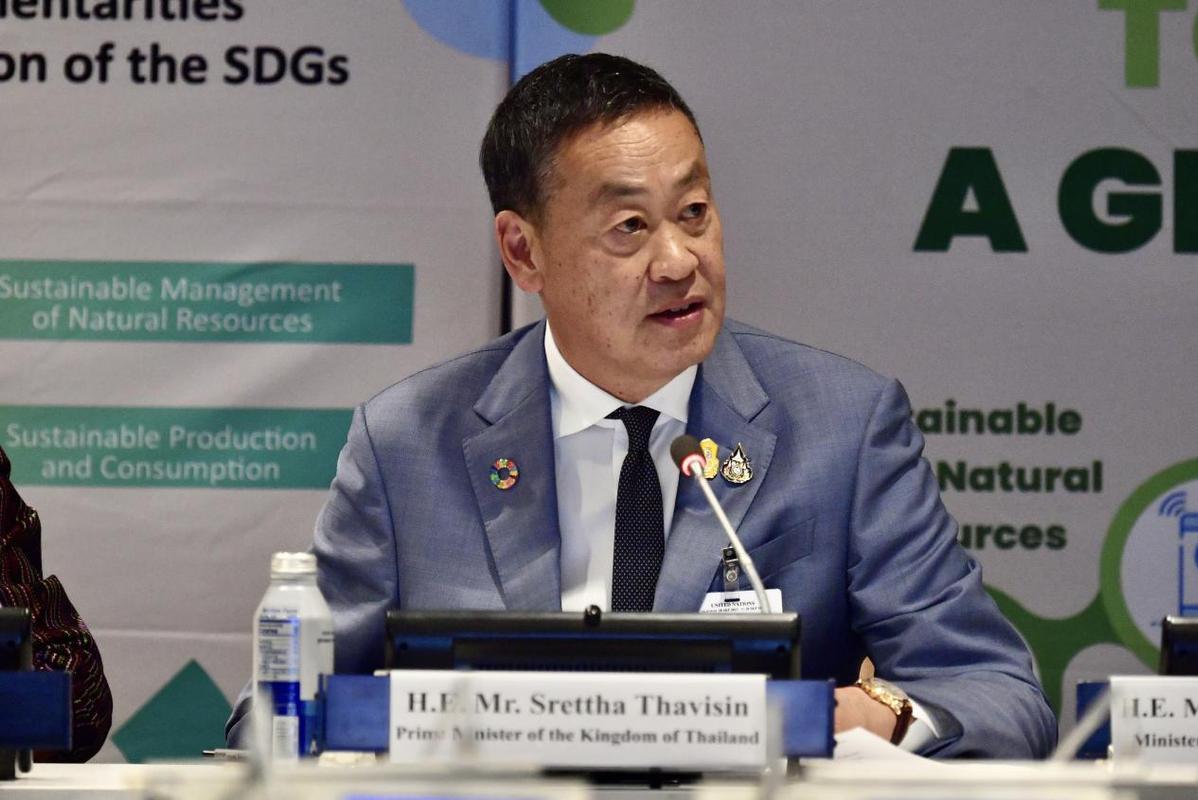 Thailand will continue to play an active role as the ASEAN Coordinator for Sustainable Development Cooperation in fostering a more sustainable and resilient future, Thai Prime Minister and Minister of Finance Srettha Thavisin said during the UN General Assembly's high-level week in New York.
He said sustainable development is not only just a policy goal of the Thai government, but is one of the key national priorities to promote a thriving economy. "Thailand supports enhancing multi-stakeholder partnership for SDGs in ASEAN," he noted.
As the halfway point to 2030 approaches, he said there is a need to accelerate our actions to tackle multiple and new challenges such as the climate crisis and deepening inequalities while pursuing the SDGs.
"The Global Goals are not mere milestones, but lifelines for millions on this planet," Srettha emphasized and added that there are still a few stumbling blocks, such as financial constraints, technological gaps and social disparities to ASEAN countries.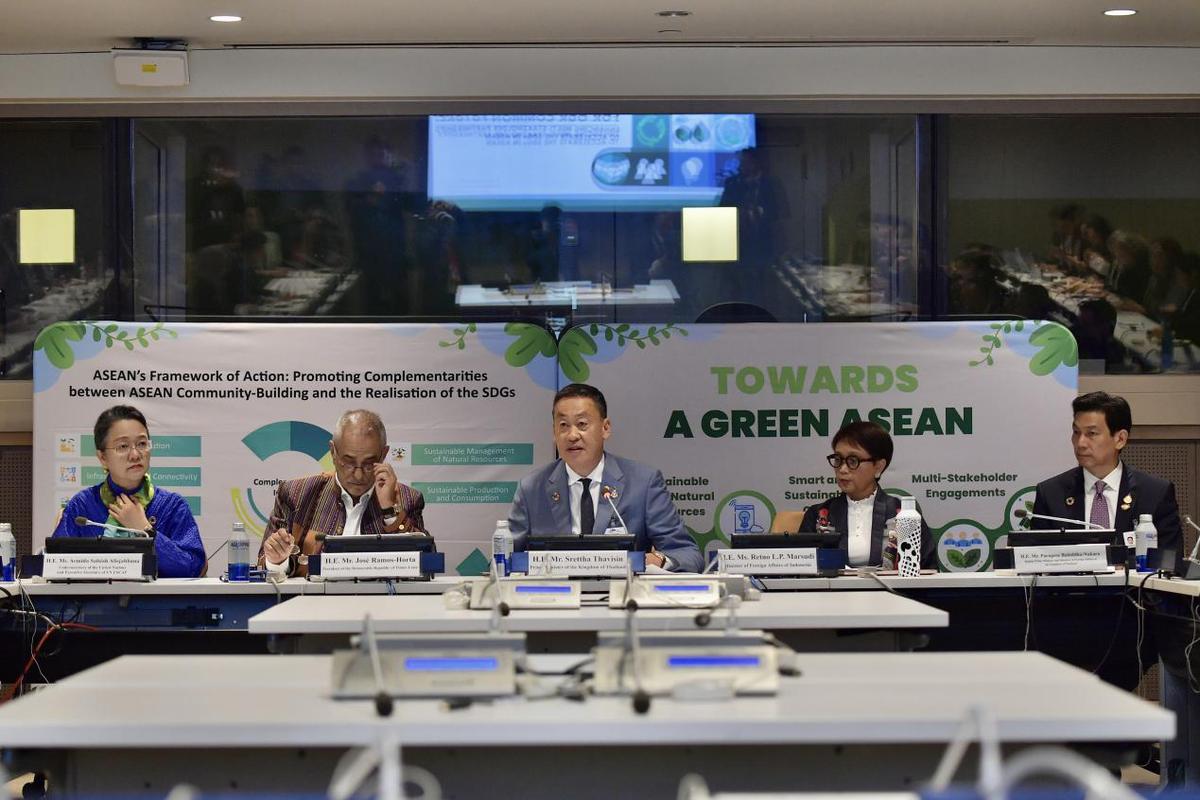 "So, regional and international cooperation that forms the bedrock of effective multilateralism is the guiding light. ASEAN's collective efforts are vital to transform challenges into opportunities," he said.
He said ASEAN would need a roadmap that guides the pursuit of green growth in a holistic and coordinated manner and Thailand will proactively work with ASEAN colleagues to develop an "ASEAN Green Agenda" as the key pillar of the sustainable economic development.
Also, ASEAN should create a robust foundation for greener industries. "Thailand stands ready to work with ASEAN colleagues and external partners toward initiatives that promote smart agriculture, expedite energy transition, pursue carbon neutrality and invigorate green finance. This will not only sustain ASEAN's resilience but also enhance the quality of life for people in the region," Srettha noted.
As ASEAN is a dynamic region that can provide a platform for innovation and technologies, he believes they will create new opportunities for investments in relevant sectors of green economy.
For example, the ASEAN EV market is expected to grow more than 32 percent in the next five years. With abundant resources and potential, the region can be a hub of sustainable manufacturing and a vital link in the sustainable global supply chain.
In closing, the Prime Minister stressed that only when governments, civil society, academia and private sectors join forces can real change be made, and invited everyone to work with Thailand and ASEAN in advancing sustainable development for it to become a legacy we leave behind for the future generations to follow.