Purchasing limits eased to propel realty market
By QIU QUANLIN in Guangzhou | CHINA DAILY | Updated: 2023-09-22 07:32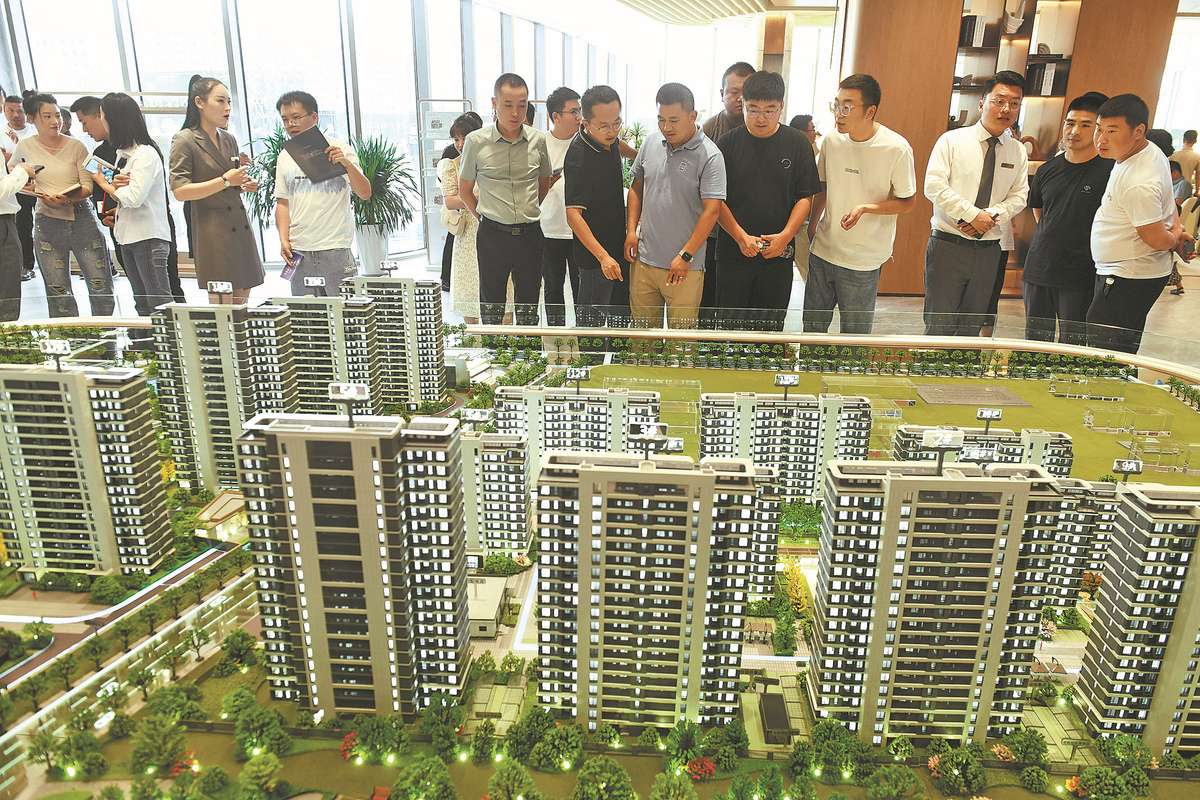 The latest adjustments to the home-purchasing restrictions policy and value-added tax exemption period in Guangzhou, Guangdong province, will better support local people in addressing housing issues through market-oriented methods and promote the recovery and development of the residential property market, local authorities and industry insiders said.
According to a notice issued by the local government on Wednesday evening, residents with local household registrations, or hukou, in the city's districts of Yuexiu, Haizhu, Liwan, Tianhe, Nansha and some areas in Baiyun district, can only purchase a maximum of two residential properties.
Non-locals who can provide proof of having paid individual income taxes or social insurance continuously for the past two years in Guangzhou are limited to buying just one residential property.
According to the previous policy, families without local hukou were required to have continuously paid personal income taxes or social insurance for five years.
The policy adjustment to purchasing restrictions is conducive to unleashing housing demand among locals, said the Guangzhou Municipal Housing and Urban-Rural Development Bureau.
The adjustment mainly targets peripheral areas of the city, with the central urban area still implementing stricter purchasing restrictions. The suburban districts of Huangpu, Panyu and Huadu are not included in the adjustment to property purchase restrictions, according to the notice.
"The peripheral areas of the city have a large supply and a relatively longer destocking cycle. Easing purchase restrictions is beneficial to enhance transaction activity in peripheral areas and further stabilize market operations," said Li Yujia, chief researcher of the housing policy research center at the Guangdong Urban and Rural Planning and Design Institute.
In a move to invigorate the pre-owned property market, the VAT exemption period for sales of residential properties in the city's Yuexiu, Haizhu, Liwan, Tianhe, Huangpu, Panyu, Nansha and Zengcheng districts has also been adjusted from five years to two.
"The adjustment of the VAT exemption period is beneficial to reducing transaction costs in the secondhand housing market and promoting accelerated recovery and development of the existing housing market," said Li.
After the policy was announced, there were over 700 additional secondhand housing listings across the city on a single day — Thursday — according to data from Beike, a real estate service agent focusing on sales of used properties.
"The VAT adjustment policy will help promote the circulation of commercial housing, thus meeting demand of new residents, young people and migrants settling in the city," Li added.
The property market in Guangzhou, which has been rapidly declining since early this year, will gradually stabilize in the remaining months of the year, Li said.
According to statistics from the local housing authority, the market for new homes in Guangzhou has been declining for five consecutive months, reaching a new low in absolute transaction levels since November last year.