UNESCO honors Saudi nature reserve Uruq Bani Ma'arid
By JAN YUMUL in Hong Kong | chinadaily.com.cn | Updated: 2023-09-22 17:41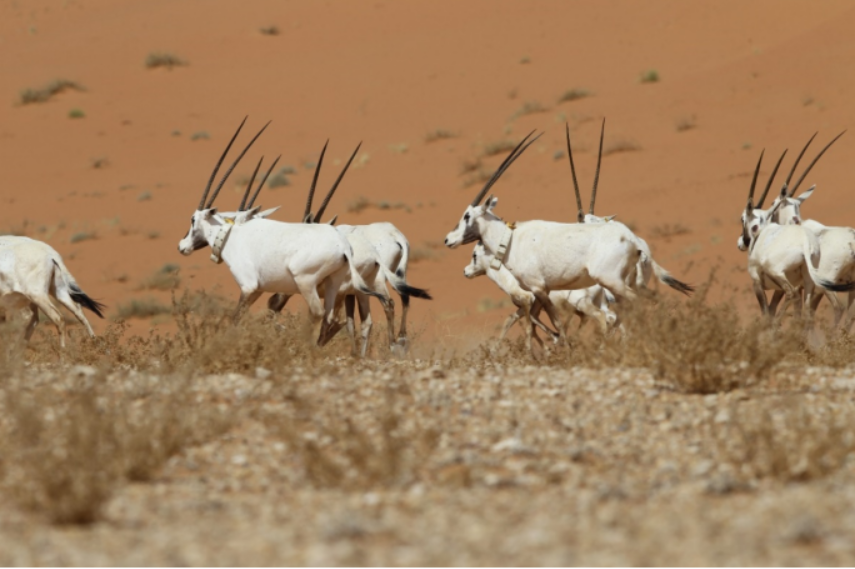 The natural beauty of Saudi Arabia was thrust into the global spotlight this week after its Uruq Bani Ma'arid Reserve was inscribed onto the UNESCO World Heritage List.
It is the kingdom's first Natural Heritage Site recognition from the United Nations Educational, Scientific and Cultural Organization. It joins six other UNESCO Heritage Sites in Saudi Arabia that were inscribed between 2008 and 2021: Al-Ahsa Oasis; At-Turaif District in ad-Dir'iyah; Hegra Archaeological Site; Ḥima Cultural Area; Historic Jeddah, the Gate to Makkah; and Rock Art in the Hail Region of Saudi Arabia.
Uruq Bani Ma'arid Reserve's inclusion on the list was announced on Sept 20 by Saudi Minister of Culture Prince Bader bin Abdullah bin Farhan Al Saud, who is also chairman of both the Heritage Commission and the National Commission for Education, Culture, and Science.
He said the inscription of the reserve on the UNESCO World Heritage List as Saudi's first Natural Heritage Site "contributes to highlighting the importance of natural heritage on a global scale and reflects the outstanding value of the reserve".
The minister also emphasized Saudi's commitment to the conservation of natural heritage and the sustainable development of natural heritage, highlighting the importance of natural heritage and its strategic importance to Saudi Vision 2030, the Arab nation's economic diversification road map.
According to a press release, its inclusion took place during the extended 45th session of the UNESCO World Heritage Committee, which was held in Riyadh from Sept 10-25. The inscription "came on the back of unwavering support for culture and heritage in the kingdom and reflected its vast culture and biodiversity across its regions".
According to the UNESCO website, the Uruq Bani Ma'arid Reserve encompasses the western part of "the greatest expanse of windblown sand on earth", known as Ar Rub' al-KhaIi ("The Empty Quarter"), and conserves one of the earth's "most spectacular desert landscapes".
Further, the varied topography of the area creates a wide range of wildlife habitats and is globally notable for reintroducing iconic desert animals, including the Arabian oryx (Oryx leucoryx) and Arabian sand gazelle (Gazella marica), into their natural habitats after decades of extinction in the wild. The mobile dunes "also provide an excellent and well-oxygenated habitat for sand-diving invertebrates and reptiles".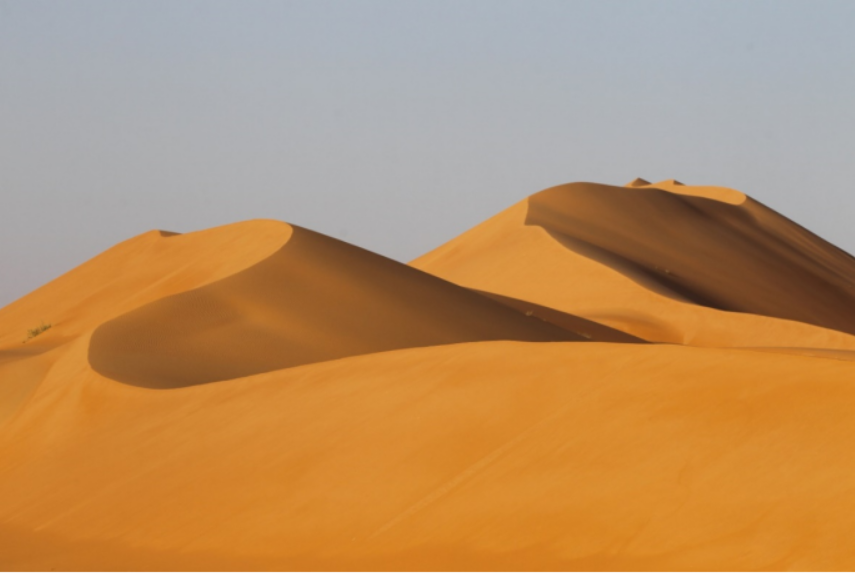 Situated along the western edge of Ar Rub' al-KhaIi, the Uruq Bani Ma'arid Reserve occupies an area of over 12,750 square kilometers. It is the only major sand desert in tropical Asia and the largest continuous sand sea on earth. The reserve also provides vital natural habitats for the survival of more than 120 indigenous plant species.
From Sept 16 to Sept 20, the World Heritage Committee 2023 added 42 new sites – 33 cultural and 9 natural – onto the UNESCO World Heritage List. It brings the list total to 1199 – 993 cultural, 227 natural, and 39 mixed sites.