WildAid calls on the public to act on climate change
chinadaily.com.cn | Updated: 2023-09-22 18:51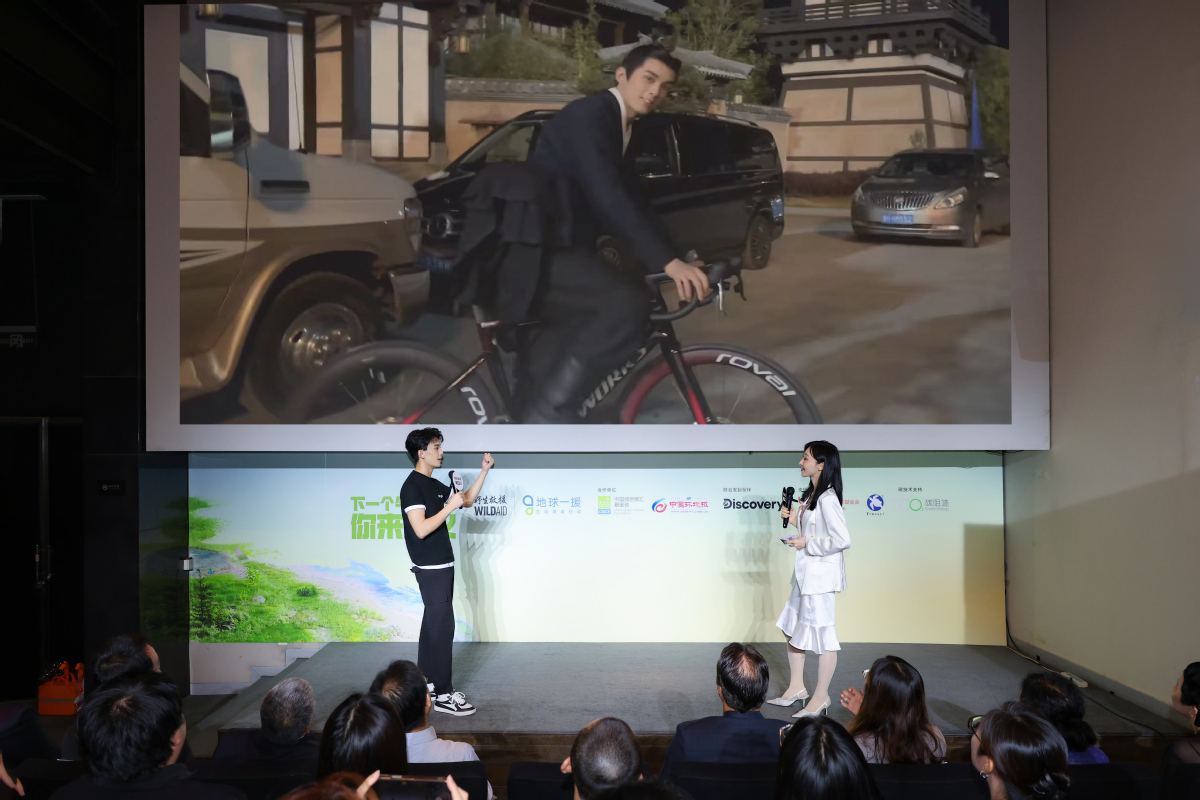 WildAid, in partnership with China Green Carbon Foundation and China Environmental News Agency and supported by Discovery Channel, launched "Every Climate Action Counts: The Power Is Yours!" campaign in Beijing on Thursday.
WildAid ambassador and actor Wu Lei called on young people to combat climate change together by sharing and spreading their own climate actions.
WildAid has launched a series of public climate action campaigns since 2020. Last year, WildAid partnered with Wu on an awareness campaign, reaching 260 million views on Weibo with the campaign PSA receiving 109,000 forwards.
Led by Wu, this year's campaign encourages young people to visit the interactive "Climate Action Inspiration Station" to share their own climate actions and create a custom poster for social media.
Fifty-five of WildAid's partners in China, including corporations, university researchers, NGOs, and media outlets promoted the website on their respective social media. The campaign PSA and billboards will be distributed on social as well as at outdoor locations and televisions across China over the next few months. Later this year, the campaign will release an updated version of the popular "Public Climate Action Handbook" and open an offline exhibition at the UCCA Center for Contemporary Art.
As a cycling enthusiast, Wu shared his recent experiences with extreme weather during the press event. "Extreme weather has a great impact on outdoor sports such as cycling. If climate change continues to intensify, extreme weather may become more frequent in the future, and the time we can safely engage in outdoor sports will be reduced. In the face of climate change, no one can just be a bystander, and everyone should actively participate in climate action," explained Wu. He then shared his own daily climate actions, such as bringing his own bottle and saving energy while sharing the "Climate Action Inspiration Station" during the event.
On August 8, 2023, the United Nations Meteorological Organization (WMO) officially announced that July 2023 was the month with the highest global average temperature on record. Temperatures during that month were estimated to be about 1.5°C above the average temperature from 1815 to 1900, breaking the 1.5°C threshold above pre-industrial levels for the first time. Based on the information from the WMO community, United Nations Secretary-General António Guterres warned that "the era of global boiling has arrived," and called for "climate action now."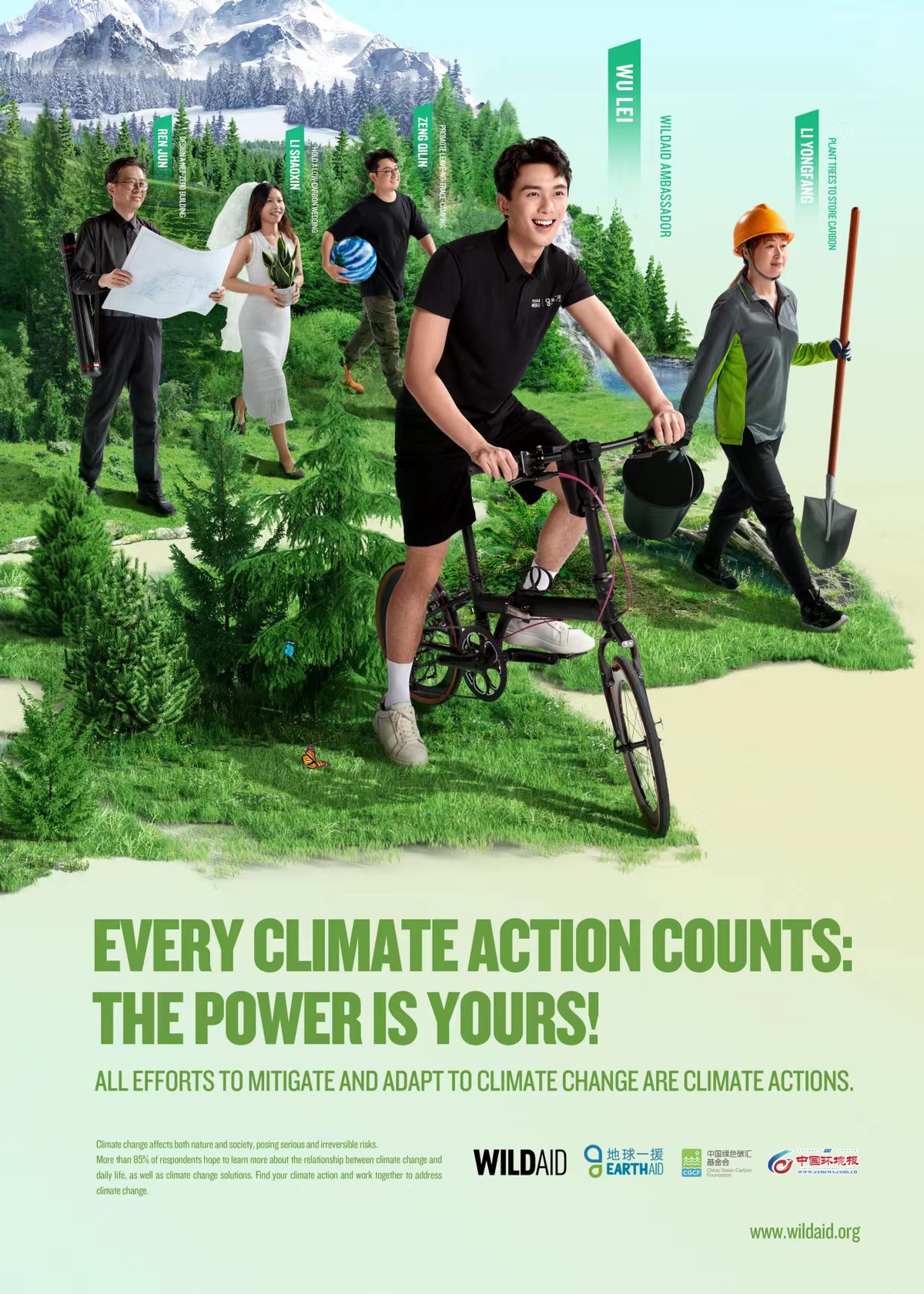 "Along with Wu Lei and other climate ambassadors, WildAid has promoted individual climate action for over 10 years, including campaigns to lower food waste, adopt low-carbon transportation, and eliminate single-use plastics in major cities. Taking our experience and lessons from a decade of work in China, WildAid has begun to work just as diligently to lower emissions in the United States, where we launched our first-ever campaign in January of this year. WildAid is proud to be the only organization messaging climate action on a nationwide scale in both China and the United States," said John Baker, WildAid's Chief Program Officer, at the press event.
Through carbon reduction measures such as saving and reusing materials, not providing bottled water, and using electronic invitations. The press event produced about 2.66 tons of greenhouse gas emissions, which is 77 percent lower than the emissions produced by regular press conferences of the same scale.