Guesthouse offers space to learn heritage
By CHEN HONG | China Daily | Updated: 2023-09-23 11:45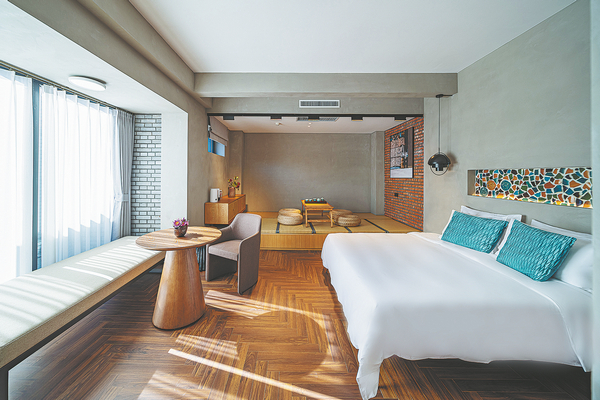 Ancient kilns based in western Beijing reignited to bring glaze craft back to life.
The boutique guesthouse Land of Arts and Crafts, located in an ancient village in a western suburb of Beijing, provides a unique experience to explore the historical legacy and beauty of liuli — or colored glaze.
It has been part of a newly launched cultural and creative industry park focused on the inheritance of the traditional liuli craftsmanship, a national-level intangible cultural heritage item.
The park was created from a former royal kiln site at Liuliqu village of Mentougou district that produced liuli titles and other glassware to decorate a large number of imperial buildings, including the Forbidden City and the Summer Palace, in ancient times.
Beginning in the 13th century, the kilns continued to serve contemporary buildings and provided liuli materials for the restoration of ancient buildings, but had to stop operating a decade ago due to reduced orders and environmental pollution.
In a move by Beijing to revive traditional liuli production techniques, the kilns were reignited in February, making it the first intangible cultural heritage park in the capital to revive ancient production functions, for example, providing replacement glassware for ancient buildings.