Miao embroidery art to draw spotlight at Milano Fashion Week
By YANG JUN | chinadaily.com.cn | Updated: 2023-09-24 16:42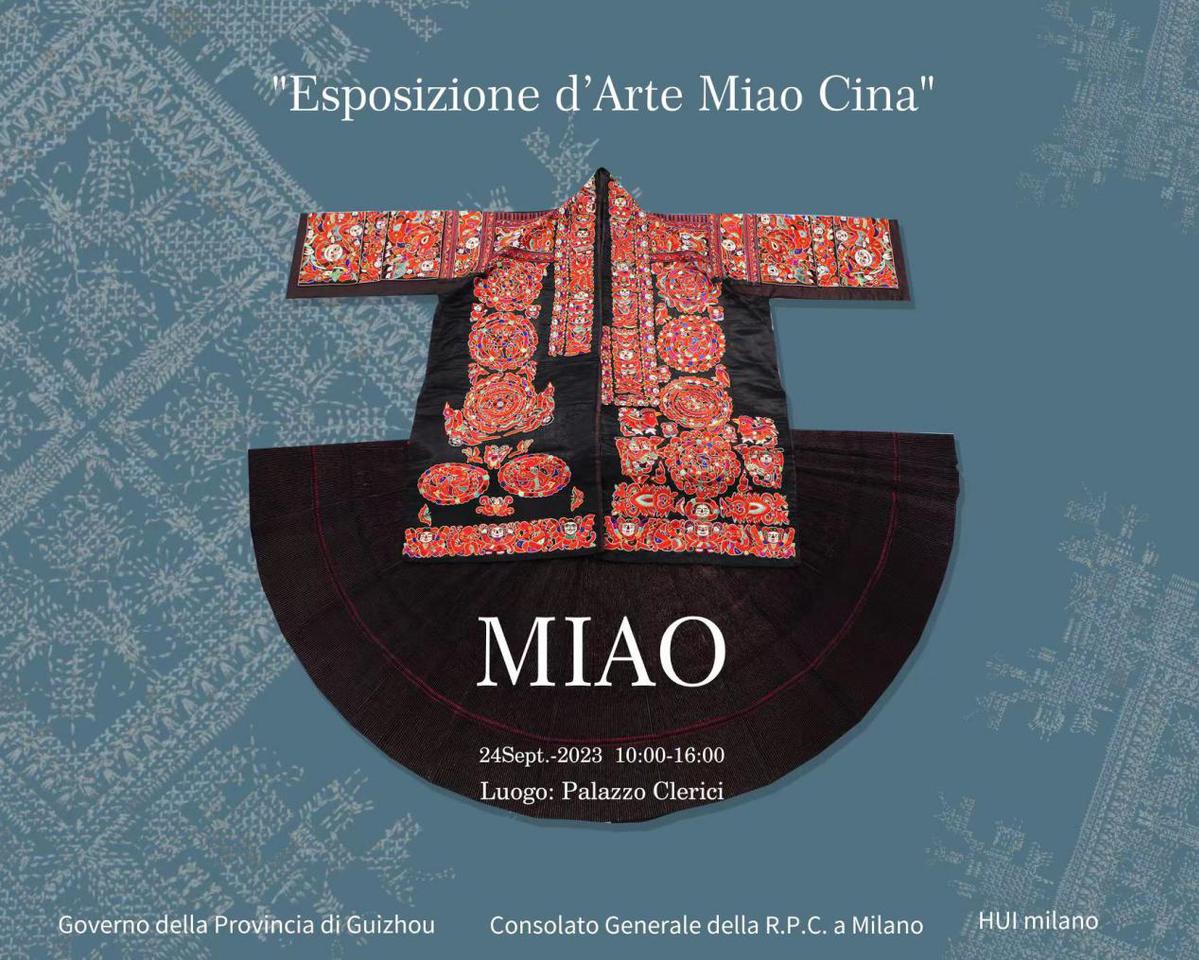 The "Chinese Miao Art Exhibition", co-hosted by the Chinese Consulate General in Milan and the Guizhou Provincial Government, was held in Milan, Italy on Sunday.
Guizhou's exquisite Miao embroidery clothing appeared alongside international fashion brands at the 2024 Milano Fashion Week Spring/Summer collection. It will once again shine on the international stage as a large number of representative Miao embroidery clothing and accessories are displayed.
The Siyin (with a four-seal-shaped pattern) Miao embroidery art from Qingzhen city, Guizhou made its debut at the fashion week.
Qingzhen is a typical settlement area for ethnic minorities, with a population mainly composed of the Siyin Miao subgroup which possesses beautiful clothing and delicate embroidery. Each garment has a big square seal-shaped pattern made of multicolored silk threads, resembling four seals together to present the history and mysterious charm of the ethnic minority.
In 2014, the craftsmanship of Siyin Miao embroidery was recognized as a provincial representative intangible cultural heritage.
Through the international curation approach, the art exhibition aims to showcase the profound Guizhou ethnic culture and also to provide a platform for international cultural exchange and the promotion of Miao embroidery.
Wang Jin contributed to this story.