Expats in Shanghai celebrate the mid-autumn festival at Loutang ancient town
chinadaily.com.cn | Updated: 2023-09-24 20:58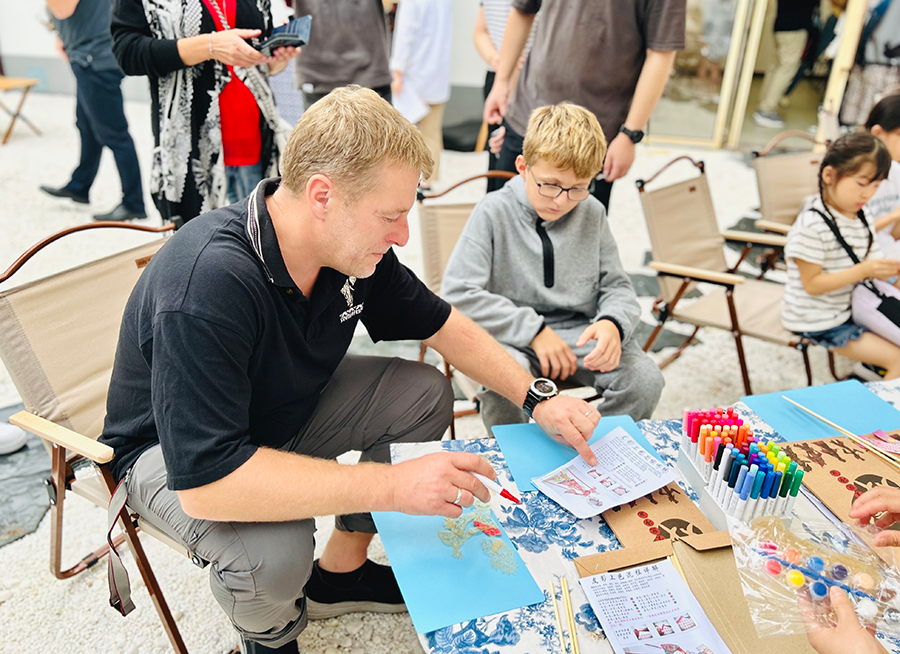 Expats living in Shanghai gathered at Loutang Ancient Town in Jiading on Sunday to celebrate the Mid-Autumn Festival.
Hosted by Jiading District, the gathering was for members of the "Shanghai Through Our Eyes Club" and the families of foreign employees in the Jiading Industrial Zone.
During the event, expats engaged in mooncake making as well as exploring other folk culture, such as Chinese shadow puppetry, dough figurines, and rabbit lanterns at the intangible cultural heritage fair. They also enjoyed performances of Mid-Autumn Festival folk music while savoring local traditional snacks.
Dai Xiangjia contributed to this story.