Why ocean liner sector is pinning post-pandemic hopes on China market
By Zhu Wenqian | China Daily | Updated: 2023-09-25 09:10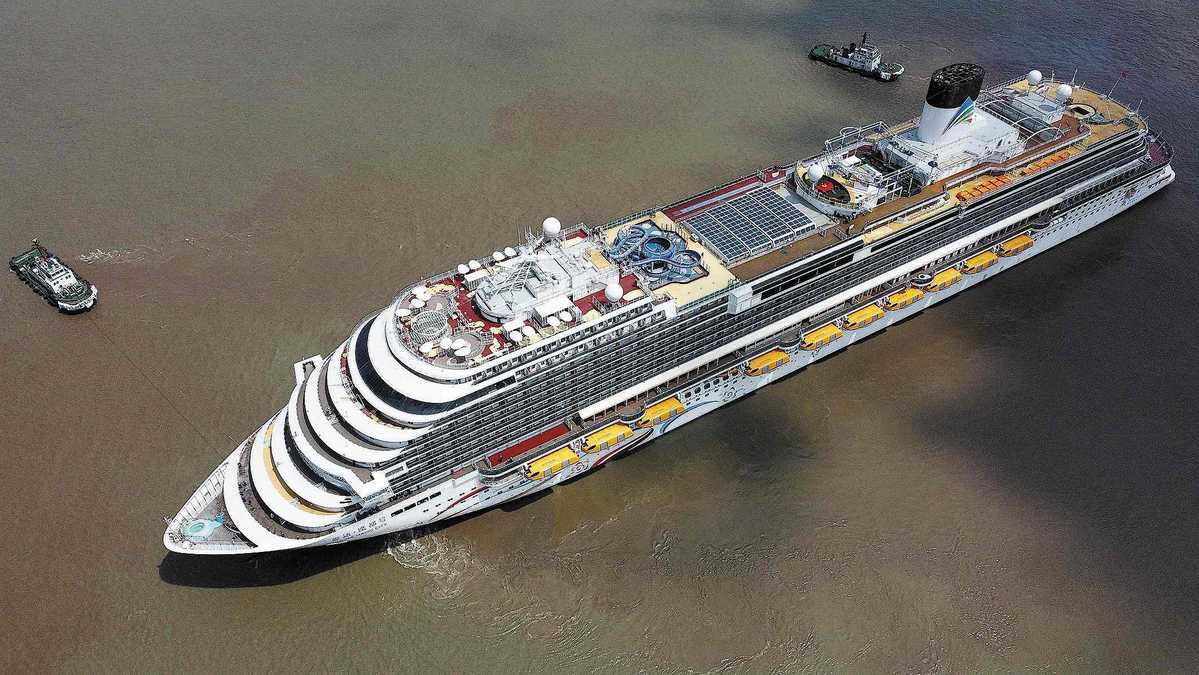 Being a travel buff, I couldn't say no whenever opportunities arose to go on different kinds of boat rides and cruise trips. Such experiences over the years have led me to believe that the sector has improved tremendously, making travel more comfortable and memorable with unique offerings, especially at the higher end of the market. Different cruise operators offer different packages now, all with a variety of fascinating attractions.
Yet, somehow, fond memories of one particular trip made several years back remain etched in my mind. When I was at college more than 10 years ago, I visited South Korea. I boarded a vessel at the port of Tianjin and arrived in Incheon after two days of voyage. My room included four beds. The space was neatly decorated. Services were simple. I remember becoming a bit seasick. Not sure if that's the reason why I remember the trip. Be that as it may.
Later, while I was pursuing higher education in the United States, I had an opportunity to go on a weeklong cruise to the Caribbean. It was my first experience of a mega cruise ship. The trip came at a relatively reasonable price tag. Most travelers were students. My room was equipped with two beds but there was no window. As if to compensate for that, there were plenty of entertainment events onboard.
Now, after a decade of rapid evolution, cruise tourism has become a different ballgame altogether. China is the second-largest cruise passenger source market after the United States. What's more, the market has extended to the upstream industrial chain in China, according to the Cruise Lines International Association.
Last year, I went on a cruise from Shenzhen, Guangdong province, to Xiamen, Fujian province. My room onboard was similar to a hotel room in size and aesthetics. The food, shows and services onboard were exquisite and enjoyable.
With the disruption caused by the COVID-19 pandemic now behind it, the whole industry is making a comeback. Cruise operators said they are confident in the recovery trend of China's ocean cruise market.
Still, the industry requires comprehensive policy support for a full business recovery, which includes support for route operations, group tour policies for various destinations and the resumption of visa issuance. These measures, if implemented, could help bolster consumers' confidence, persuading them to go on cruises, they said.
"We are looking forward to the full recovery of the international cruise market and have great confidence in the growth trend of the Chinese market. The past three years have resulted in structural changes of Chinese consumers' travel demand," said Brendan Tansey, managing director of Viking Cruises China.
"Cruise companies need to redesign products to cater to diverse consumer preferences. For talent to return to the industry, some more time is needed. And returning professionals may need retraining. In the short term, there will be pressure from competition for human resources," Tansey said.
Despite COVID-19's negative impact on the global cruise tourism market, the sector is on track to recovery and is expected to recover fully this year. Passenger traffic in 2024 is foreseen exceeding the pre-pandemic level of 2019, and the long-term positive growth trend remains unchanged, the CLIA forecasted.