Beyond paradise: The surprising depth of Chinese culture in Bali
By Ng Jia Xuan | chinadaily.com.cn | Updated: 2023-09-25 10:02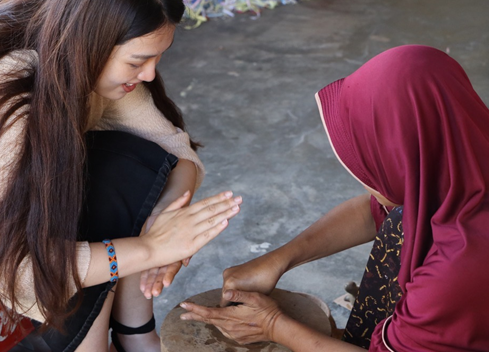 Our academic expedition took us deep into the heart of Bali, Indonesia, a place renowned for its breathtaking beauty, pristine beaches and vibrant cultural tapestry. This tropical paradise set the stage for our scholarly journey with Tsinghua University, where we were destined to explore the multifaceted facets of cultural identity, both within Bali and within our own Chinese heritage.

The promise of unveiling the undercover Chinese culture in Bali filled us with eager anticipation, infusing our team with a palpable sense of excitement and curiosity. As we embarked on this intellectual exploration, we were determined to embrace the uncharted territory, immersing ourselves in the intricacies of cultural identity while navigating the challenges and rewards that lay ahead.
Upon our arrival in Bali, the emotional intensity of our journey only deepened. Learning the Indonesian language for effective daily communication presented a formidable challenge, but one that was equally rewarding. The complexities of pronunciation and grammar tested our linguistic abilities, yet each incremental improvement forged a deeper sense of accomplishment and cultural connection. Remarkably, our earnest attempts to bridge the language barrier were met with warm smiles and appreciation from the local community, reaffirming the universal value of intercultural communication.


Our explorations led us to local temples and cultural heritage sites, each visit an opportunity for spiritual and intellectual enrichment. These excursions immersed us in Bali's rich historical and traditional tapestry, evoking feelings of reverence and awe. We became acutely aware of the cultural legacy handed down through generations, a legacy we realized was our responsibility to help preserve.
It was in the village of Carangsari that we encountered a unique and poignant cultural phenomenon. Carangsari encapsulates the intricate interplay of cultures in Bali, where the convergence of Chinese and Balinese traditions has given rise to a distinctive local identity. This fusion, while contributing to Bali's diverse cultural landscape, has also witnessed the gradual erosion of Chinese cultural practices among the Chinese descendants living in Carangsari.
The consequences of this assimilation were evident. Proficiency in the Chinese language had waned among many individuals in Carangsari, severing the linguistic link that once bound their ancestors to their Chinese cultural roots. The inability to speak their ancestral language further deepened the disconnect from their traditional Chinese heritage.
Moreover, our interactions unveiled that Carangsari's Chinese descendants possessed limited knowledge of Chinese traditional culture, encompassing customs, rituals and values. These vital components of their cultural identity had been overshadowed by the prevailing Balinese culture, leaving them largely unaware of their true roots.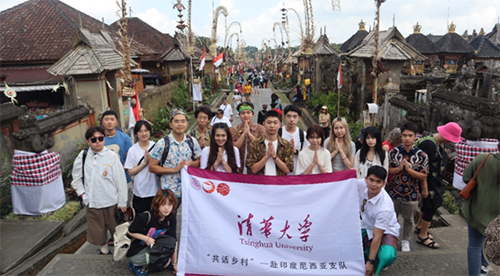 Despite this disconnection, Carangsari's Chinese descendants exhibited a remarkable commitment to their Chinese heritage, a testament to culture's adaptability and resilience over time.
Throughout our expedition, we grappled with a profound sense of responsibility. Our research and documentation efforts extended beyond mere academic exercises; they were vital contributions to the preservation of Chinese culture in Bali. This realization imbued our work with a profound sense of purpose, motivating us to delve even deeper into our academic pursuits.
As we worked collaboratively, the bonds of friendship and camaraderie among our team grew stronger. Shared experiences, challenges and triumphs solidified connections that transcended the confines of our academic project. Laughter and introspection punctuated our journey, forging an unbreakable sense of community.
In reflection, the emotions from our expedition remain vivid. We are deeply grateful for the opportunity to explore Bali, engage with its people, and gain a profound understanding of both the host culture and our own heritage. Our Indonesian experiences are etched indelibly in our hearts, serving as an enduring reminder of the transformative power of cross-cultural exploration and the indispensable importance of preserving cultural identities in an increasingly interconnected world. This academic venture has not only enriched our scholarly pursuits but has also broadened our horizons and deepened our commitment to the preservation and understanding of cultural heritage.
The author is a graduate architectural student at Tsinghua university.