Xiong'an personnel transition progressing
By ZHANG YU in Shijiazhuang | China Daily | Updated: 2023-09-25 10:58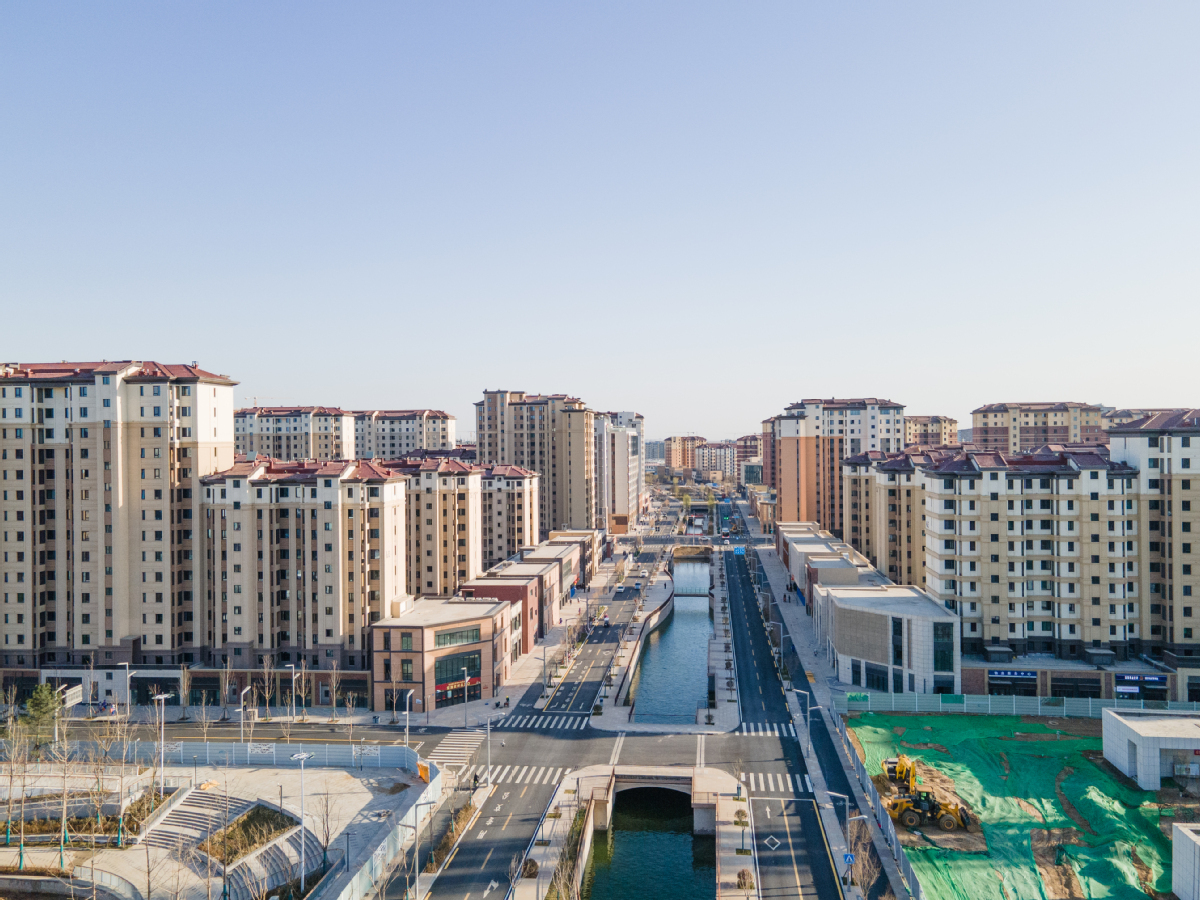 Policies related to housing, healthcare help companies, staff move to new area
Xiong'an New Area in North China's Hebei province has rolled out a series of practical measures to provide public services for relocated personnel from Beijing.
Located about 100 kilometers southwest of the capital, the establishment of the new development zone was announced in April 2017 as a flagship project to advance the coordinated development of the Beijing-Tianjin-Hebei region, and to relieve Beijing of functions nonessential to its role as the nation's capital.
Measures regarding housing, medical insurance and children's education have given enterprises and their employees more incentives to relocate to the new area.
Han Cheng said he was very happy that his 7-year-old daughter was admitted to Xiong'an Shijia Hutong Primary School, whose management and curriculum are supported by its Beijing counterpart, Shijia Hutong Primary School.
"The school in Beijing has sent management teams to the school in Xiong'an, which offers the same high-quality education as the one in the capital," Han said, adding that his daughter loves the school's facilities and teachers, who he praised as considerate and knowledgeable.
The school welcomed its first intake of 138 new students when it opened earlier this month.
As deputy general manager of China Railway Construction Engineering Group Development Co Xiong'an Branch, Han was transferred to Xiong'an from Beijing in March. His company, the CREC's Xiong'an branch, is a newly registered subsidiary of the State-owned China Railway Group.
Han is renting an apartment in Xiong'an, but he is planning to buy one so that his family can permanently settle down in the new area, given that Xiong'an has implemented supporting policies for the housing needs of relocated employees.
The policies allow them to use the housing provident funds that they receive in Beijing to rent or buy homes in Xiong'an.
The maximum deposits that can be made in those funds — which are critical financial support systems for Chinese people with housing needs — have been implemented in Xiong'an according to Beijing standards for relocated personnel. Beijing standards are normally higher than most cities.
There are 97 relocated enterprises depositing housing provident funds in Xiong'an for 4,832 employees, according to a report by People's Daily.
"Considering the preferential policies, I think I will transfer all my social insurance and the housing fund deposits from Beijing to Xiong'an in the near future," Han said.
In addition, medical insurance funding for relocated employees will not be lower than for those in Beijing.
According to the new area's public service bureau, the funding standards for medical insurance are consistent with those in Beijing for relocated personnel, which in some cases are even higher than in the capital.
From January to August, Xiong'an received the transfers of 22 subsidiaries of the State-owned enterprises, including the CREC.
At present, there are more than 160 registered State-owned subsidiaries in the new area, People's Daily reported.
The central leadership has called for the solid implementation of projects related to relieving Beijing of functions nonessential to its role as the capital, and has also urged the planning of another round of transfers of the headquarters of State-owned enterprises and their subsidiaries.
A top-level meeting of the Communist Party of China in June stressed the necessity of adopting targeted supportive measures while closely considering the interests and concerns of relocated personnel.