Blue Note celebrates anniversary with classical guitar
By Chen Nan | chinadaily.com.cn | Updated: 2023-09-25 11:47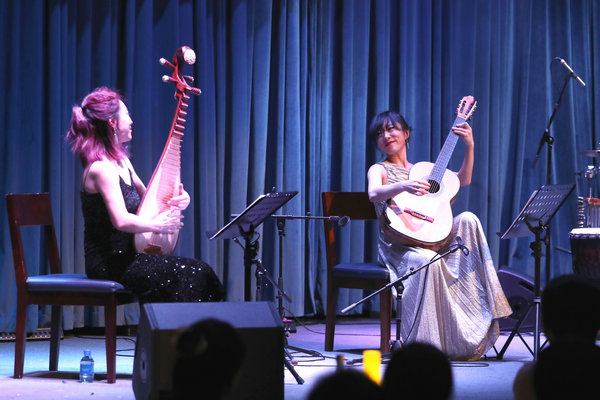 Classical guitarist Yang Xuefei made her debut at Blue Note Beijing on Sept 22, with a recital of adaptations of Chinese and Western music.
Titled Sketches of China, after Yang's 2020 album of the same name, it opened with the well-known Chinese song, Fisherman's Song by Moonlight.
Other highlights included Romanian Folk Dances, Camel Bells on the Silk Road and Flamenco Dance.
In addition to performing solo, Yang was accompanied by pipa (four-stringed plucked instrument) player Sun Ying, and percussionist Zheng Yu. Yang described the recital as "a dialogue between the East and the West".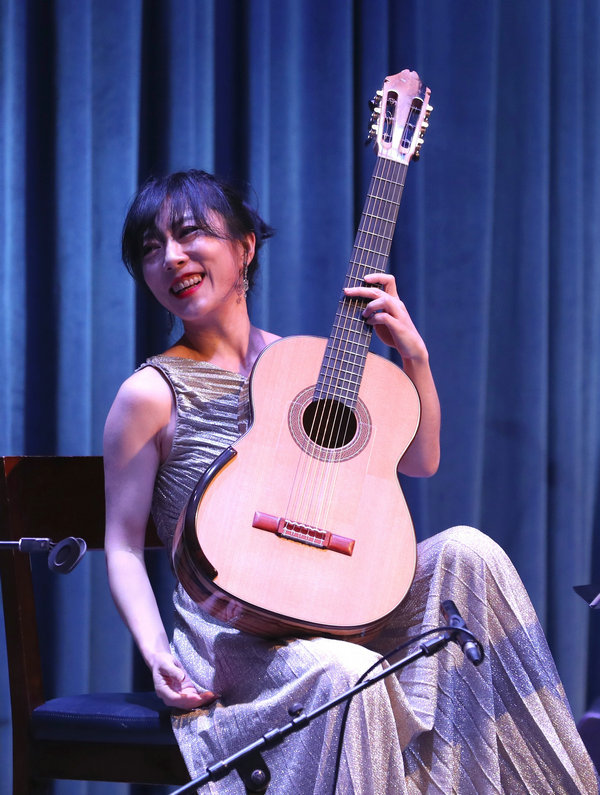 On Sept 24, she gave a second performance at Blue Note Shanghai, along with double bassist Danny Zanker and percussionist Tony Bott. Unlike the recital in Beijing, this one had a Latin jazz theme, and was titled Colors of Brazil.
Yang was born in Beijing and graduated with a bachelor's degree in classical guitar from the Central Conservatory of Music before winning a scholarship to study at the Royal Academy of Music in London in 2002.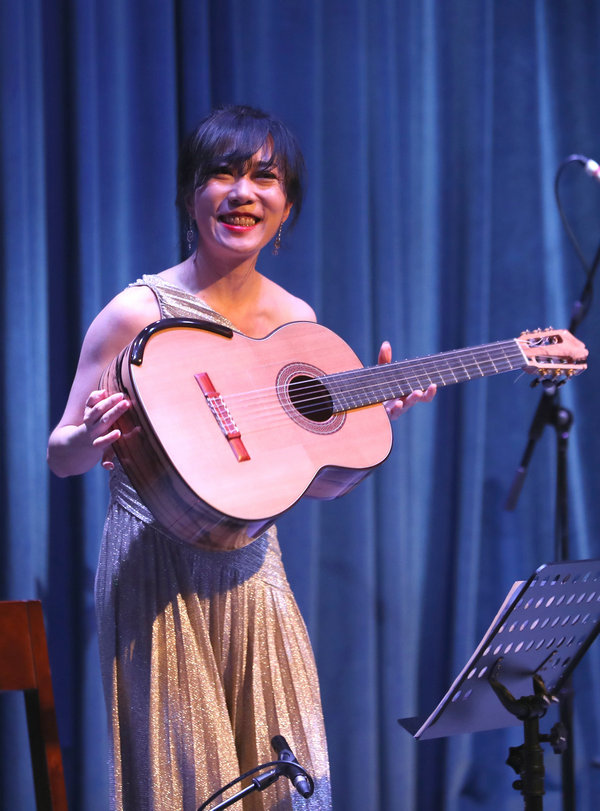 As a soloist, she tours the world and has been living in London for the last 20 years. Her international success has led her to play in more than 50 countries, and at numerous prestigious venues including London's Royal Albert Hall in London and New York's Carnegie Hall.
Her two recitals were part of the ongoing celebration of Blue Note China's seventh birthday.
Blue Note Beijing was the first branch of New York's famous Blue Note Jazz Club in China, and it continues to attract both international and Chinese musicians. In 2019, the club's second branch opened in Shanghai.