Zhuhai Mozart competition comes to an end
By Chen Nan | chinadaily.com.cn | Updated: 2023-09-25 11:52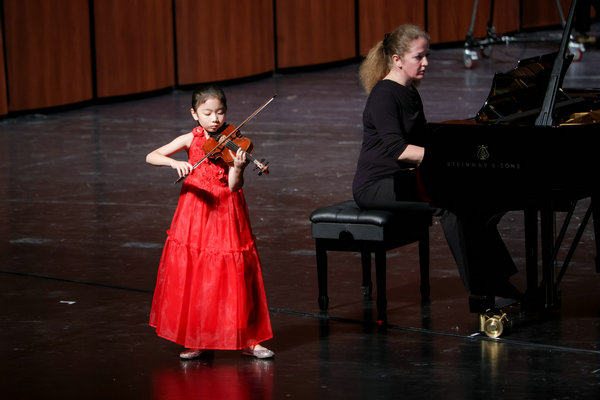 The 5th Zhuhai International Mozart Competition for Young Musicians concluded in Zhuhai, Guangdong province, on Sept 20. Launched in 2015, the competition is divided into two major sections: piano and violin.
Competitors from countries including China, New Zealand, South Korea and Singapore, won awards.
International musicians Pavel Gililov and Paul Roczek served as chairmen of juries for the piano and violin competitions. Pianists Sergei Edelmann and Kostantin Scherbakov, and violinists Harald Eggebrecht and Dora Schwarzberg were also on the panel.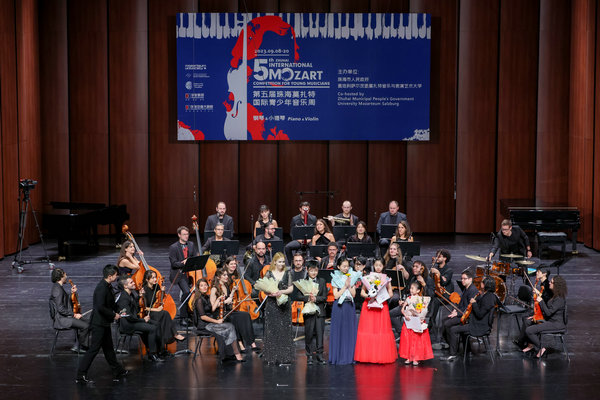 Co-organized by the University Mozarteum Salzburg and Zhuhai government, the event has helped propel young musicians to stardom. In 2015 for example, Austrian Chinese violinist He Ziyu won first prize at the inaugural competition and later won both the International Mozart Competition in Salzburg and the Yehudi Menuhin Competition. He was one of the youngest soloists ever to perform with the Vienna Philharmonic and made his debut with the world-class orchestra at the Musikverein in 2017, aged only 18.
This year, there were 32 concerts, all free to the public. The competition was also streamed online, and attracted over 800,000 viewers.