Theme parks rise to cultural challenge
By YANG RAN and ZHAO RUINAN | China Daily | Updated: 2023-09-26 08:25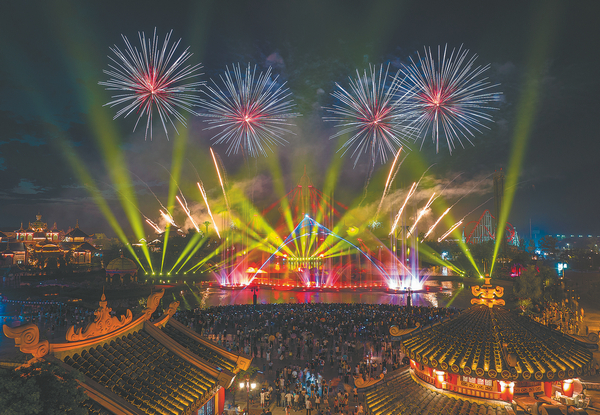 Venues nationwide strive to attract audiences with Chinese icons.
Sui Guoxing, 21, a student in Changchun, the capital of Jilin province, recently spent an evening visiting the city's Zoological and Botanical Garden, where she met staff members dressed as characters from Chinese folklore.
For example, she encountered the Monkey King from the classic work Journey to the West and Hua Mulan, a legendary heroine from the Southern and Northern Dynasties (420-581).
"It was like being in the television series Journey to the West. The characters we met were just like those in the show, especially the fairies, who were exceptionally beautiful," said Sui, who is studying civil engineering at Jilin Jianzhu University.