Oilfield workers honor 'Iron Man' spirit
By ZHOU HUIYING and TIAN XUEFEI in Harbin | China Daily | Updated: 2023-09-26 09:26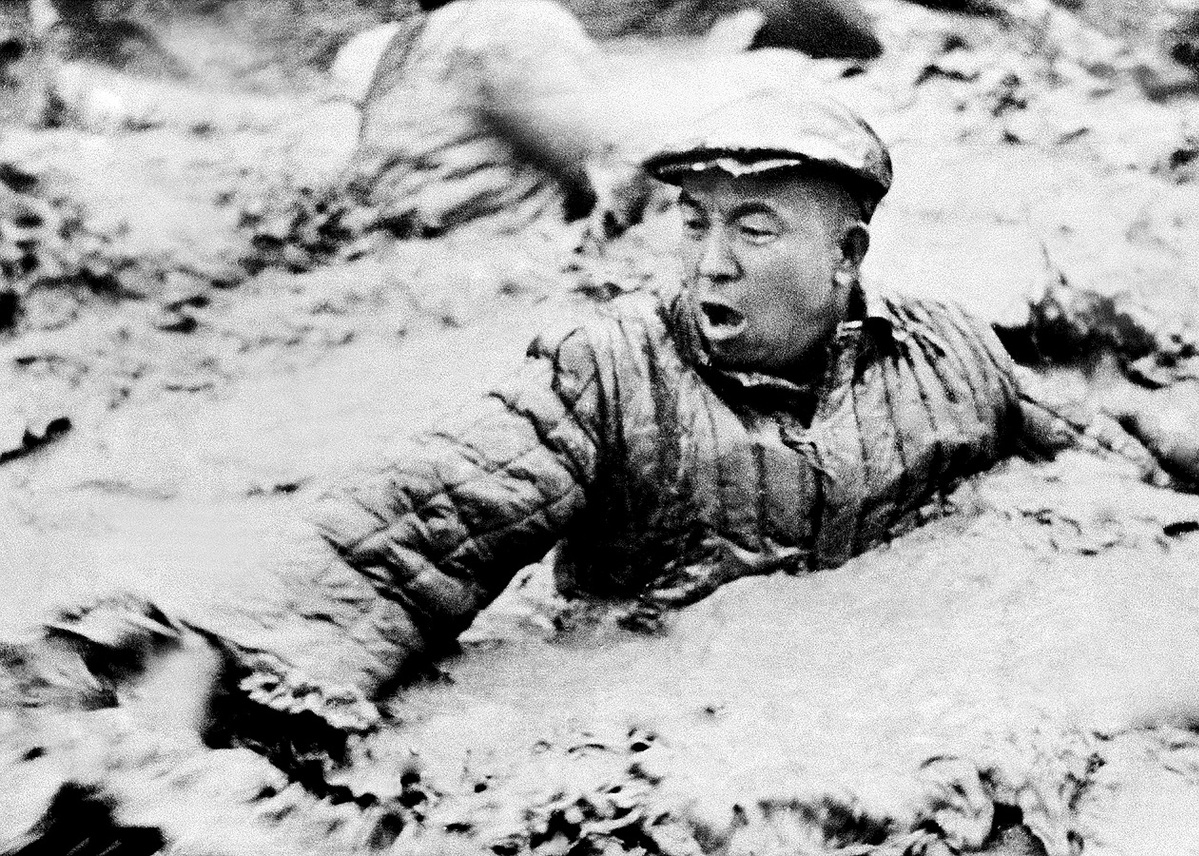 Eight oilfield workers on the Daqing Oilfield in Northeast China's Heilongjiang province were awarded the title of "New Model of Tieren Spirit" last week at the commemoration marking the centenary of Wang Jinxi's birth in Daqing city.
"Wang is an outstanding representative of Daqing people and a model of all oilfield workers in China," said Zhu Guowen, executive director of Daqing Oilfield Co, a subsidiary of China National Petroleum Corp. "Although he has left us for more than half a century, his tieren spirit still shines on us."
Tieren, translated as "Iron Man", was the nickname given to him by his coworkers and local residents.
Born into a poor rural family in Yumen county in Gansu province on Oct 8, 1923, after passing the operation examination in 1950, Wang became one of the first generation of oil rig workers after the founding of the People's Republic of China.
In 1959, he received the National Role Model Worker medal for his work performance in Yumen.
At that time, China faced a shortage of crude oil that caused great economic difficulty and hindered national defense.
In February 1958, the government approved a directive shifting petroleum exploration eastward, and the following year, on Sept 26,1959, the first gusher of crude oil burst from the ground in a little-known part of Heilongjiang. The newly discovered oilfield was named Daqing, or "great celebration", in honor of the upcoming 10th anniversary of the founding of the nation.
Soon more than 40,000 veterans, technical experts and oil workers gathered in Daqing to develop the oilfield, including Wang, who led a group of workers from Gansu in March 1960.
He led Drill Team No 1205 to set a series of records in the oilfield, including spending 124 hours to get to the bottom of an oil well as deep as 1,200 meters.
Encouraged by his unyielding spirit to conquer extreme fatigue and physical limits, he was given the nickname "Iron Man".
Unfortunately, the long years of demanding work damaged his health. Wang died at 47 in 1970 due to stomach cancer.
Over the past decades, the oilfield and its workers have been inspired by "Iron Man", which also symbolized the great changes in China's industrial development.
In March, the oilfield hit a major milestone as it had produced 2.5 billion metric tons of crude oil since it was founded, accounting for 36 percent of the total onshore crude oil production in China.
"It marked a significant milestone in China's industrial history and the nation's efforts of ensuring energy security," said Zhu, adding that the largest onshore oilfield in China has paid over 3 trillion yuan ($410 billion) in terms of taxes and fees so far.
It has innovated and developed world-leading technologies for the development of onshore sandstone oil fields, leading the nation among its peers in high-quality development.
The company said the oilfield produced 30 million tons of crude oil and 5.54 billion cubic meters of natural gas last year, with gas production achieving an annual increase for 12 consecutive years.
To boost productivity in an all-around way and better participate in the Belt and Road Initiative, the company has also taken part in numerous energy projects overseas, including oil and gas fields, pipelines and power stations.
Its oil exploration teams have visited over 50 countries and regions, including Venezuela, Egypt and Sudan.
"Like Wang Jinxi, my father was part of the first generation to develop the oilfield at the beginning of the 1960s and I grew up listening to their stories about the oilfield, and the hard work everyone put in," said Liu Li, one of the eight model workers and a team head of the company's second oil extraction plant. "I was determined to follow the tieren spirit at my young age."
With over 2,000 technical innovations and inventions under their belts, Liu and the other members of her studio have solved a series of production-related problems.
"As a new generation of oil workers, we will boost oil and gas exploration and development, take concrete actions to ensure national energy security, and build China into a modern socialist country," she said.