Italian mafia kingpin dies
By JONATHAN POWELL | China Daily Global | Updated: 2023-09-26 09:41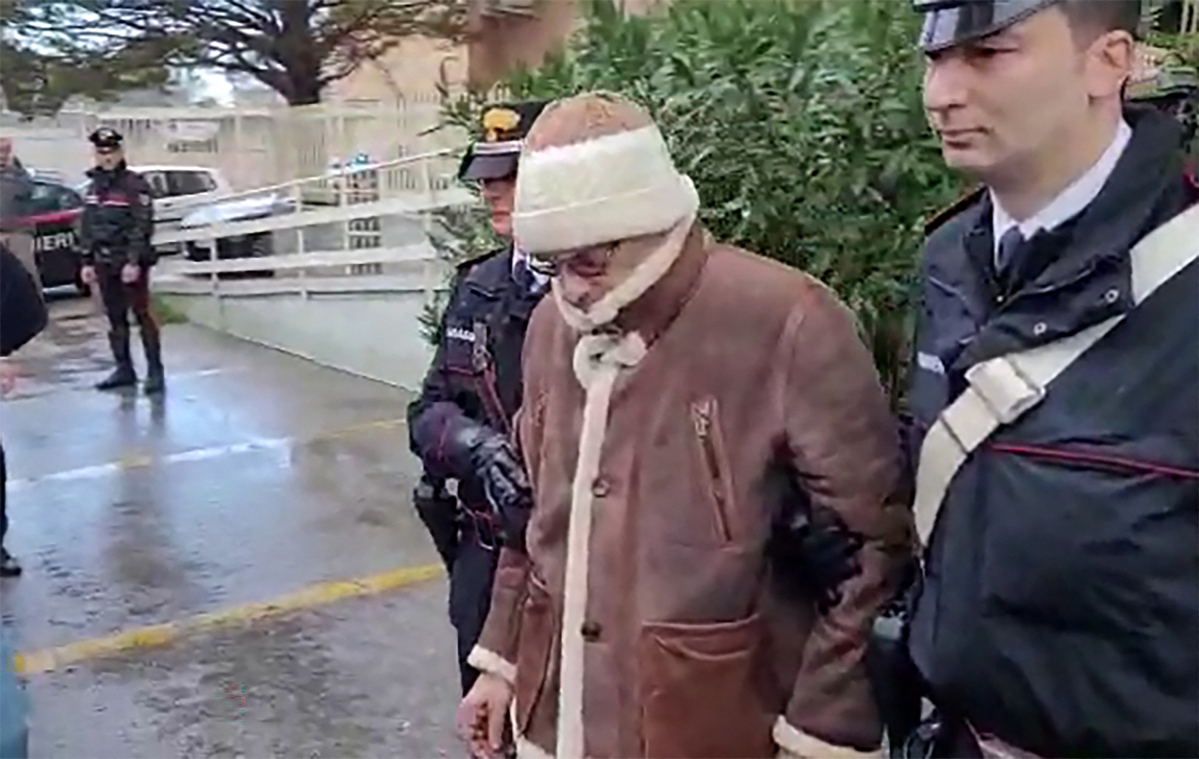 An alleged Italian mafia boss, who evaded law enforcement for three decades until his capture earlier this year, has died, officials confirmed on Monday.
Matteo Messina Denaro, who was convicted of crimes including multiple murders, attempted bombings, and acts of torture, was suffering from colon cancer at the time of his arrest in January.
He was initially held in a maximum-security jail in central Italy, but after his condition worsened in recent weeks, he was transferred to a hospital, reported Reuters.
After requesting no aggressive medical treatment, he reportedly fell into an irreversible coma on Friday at the hospital in the central Italian city of L'Aquila, according to local media.
In 2002, Messina Denaro was tried and sentenced in absentia to life in prison for a raft of crimes that included his involvement in the 1992 killing of anti-mafia prosecutors Giovanni Falcone and Paolo Borsellino.
His criminal activities are reported to have extended to racketeering, illegal waste dumping, money-laundering, and drug-trafficking for the Cosa Nostra organized crime syndicate, said the BBC.
Despite being a fugitive since 1993, it was believed that Messina Denaro continued to issue orders to his subordinates from various secret locations.
Detectives believe he spent much of 2022 within a small town near his mother's residence in western Sicily, and said that he likely maintained connections with fellow mobsters through "pizzini", coded messages written on tiny pieces of paper, relayed by messengers. A number of these communications were intercepted by law enforcement.
As few photos of him existed, law enforcement had to depend on digital composites to recreate his appearance in the years he evaded capture. And it was not until 2021 that a recording of his voice was made public.
Eight months ago, he was finally apprehended by paramilitary police at a medical clinic in Palermo, the Sicilian capital, where he was undergoing treatment for cancer.
Denaro was said to wield significant influence in western Sicily, especially in the port city of Trapani. His capture, which involved more than 100 officers, sparked celebrations in Palermo, with residents seen on video clips applauding and conveying their gratitude to the police.
"You shouldn't deny prayers to anyone, but I can't say I am sorry," Italy's Deputy Prime Minister Matteo Salvini said in a social media post.
Enzo Alfano, mayor of the western Sicilian town of Castelvetrano, told the Adnkronos news agency: "You always need to respect death, because unlike mafiosi, we respect life until death. But we cannot forget who Messina Denaro was, a murderer, a mass murderer who hurt his land."
A government official said the body would be returned to Sicily for a private funeral in the coming days.