Microsoft poised to buy Call of Duty maker
By EARLE GALE | China Daily Global | Updated: 2023-09-26 09:41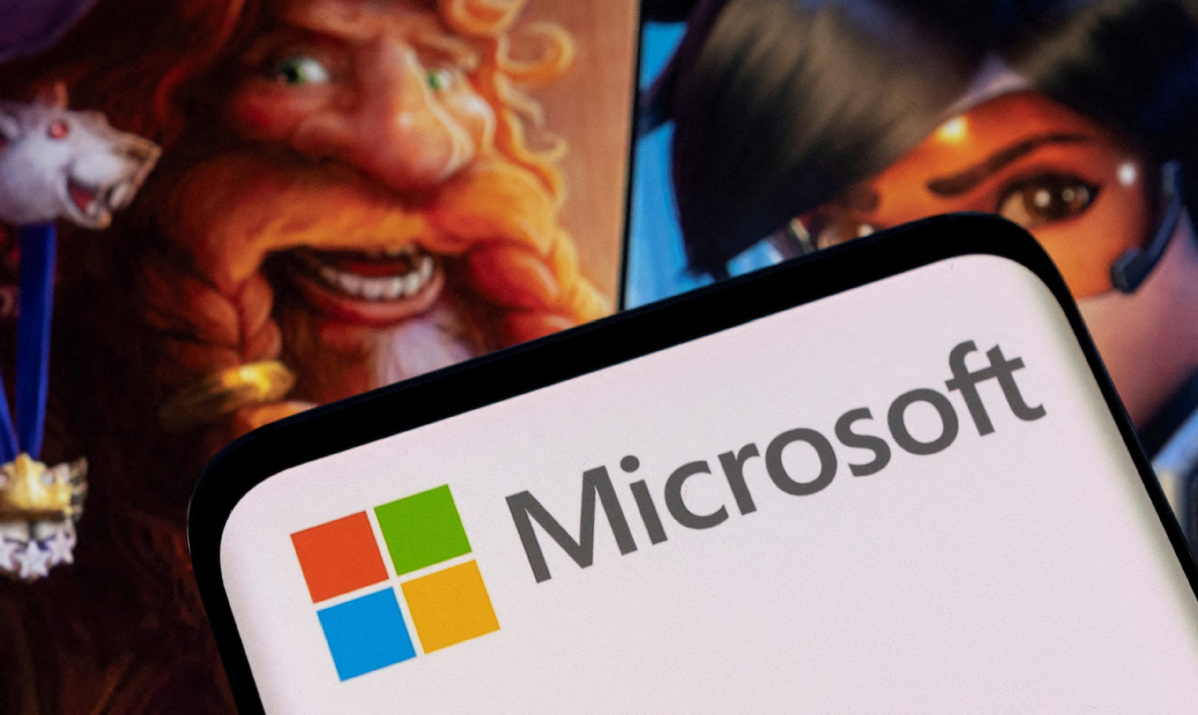 Microsoft's proposed $69-billion takeover of Activision Blizzard — the company behind Call of Duty and other popular online games — has received provisional approval from the United Kingdom's Competition and Markets Authority, or CMA.
The proposed takeover of the United States game maker by the US technology giant has already cleared regulators in the US and European Union and now looks almost certain to happen.
Microsoft's offer amounts to around $95 a share.
The CMA said its full approval will depend on Activision Blizzard's cloud gaming rights being transferred to French video game publisher UbiSoft Entertainment for the coming 15 years. The move would ensure Microsoft is not able to release games exclusively on its Xbox Cloud, but that people who do not have Microsoft devices can still play Activision's games. Microsoft has also struck licensing deals with rivals, including Sony, to ensure they can also gain access to Activision's games.
Both Microsoft and Activision Blizzard have enjoyed massive success during the past year, with Microsoft recording a year-to-date annual earnings increase of 33 percent and Activision Blizzard recording one of 23 percent.
Activision Blizzard has had a 49-percent increase in sales since 2019 and market analysts believe the proposed deal will be good news for both companies, with each likely to enjoy another large jump in revenues as a result.
Activision Blizzard makes many major games, including World of Warcraft and Diablo.
The CMA had initially opposed the proposed takeover over fears that users would only be able to enjoy the company's games in future by using Microsoft devices.
The Financial Times newspaper quoted Sarah Cardell, chief executive of the CMA, as saying: "In response to our original prohibition, Microsoft has now substantially restructured the deal, taking the necessary steps to address our original concerns."
Cardell said the deal on the table now, after months of wrangling, should have been reached far sooner.
"It would have been far better if Microsoft had put forward this restructure during our original investigation," she said, noting that the situation highlights the "costs, uncertainty, and delay" that can follow if an enterprise has "a credible and effective remedy" to the CMA's concerns but does not act upon it "at the right time".
The US Federal Trade Commission had also expressed concerns about the proposed deal and had tried to stop it in court but had failed to do so.
Brad Smith, Microsoft's president, said after finally gaining the CMA's provisional support: "We are encouraged by this positive development …We presented solutions that we believe fully address the CMA's remaining concerns related to cloud game streaming, and we will continue to work towards earning approval to close prior to the Oct 18 deadline."