Global exchanges boost civilizations, forum told
By Fang Aiqing | chinadaily.com.cn | Updated: 2023-09-26 14:39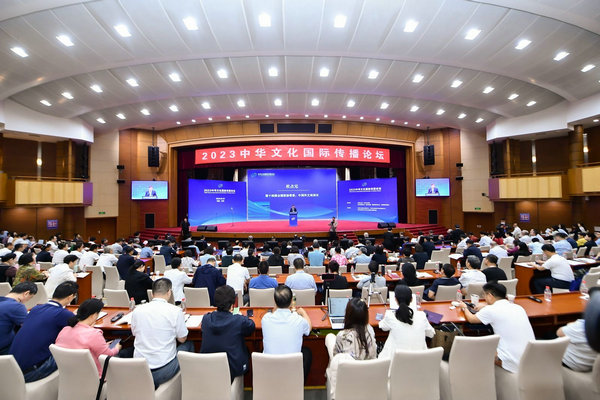 The importance of building a modern Chinese civilization and promoting exchanges and mutual learning between civilizations were highlighted at the 2023 Forum on International Communication of Chinese Culture in Beijing on Friday.
Around 400 domestic and overseas cultural experts attended the forum to discuss how to better implement the Global Civilization Initiative and make greater progress of human civilization. Nobel laureate Mo Yan recalled his experience of joining cultural exchange activities to Japan and Kenya, noting that this program brings innovation, and that mutual learning and localization of exotic, fine cultural elements inspires a unique styles of art.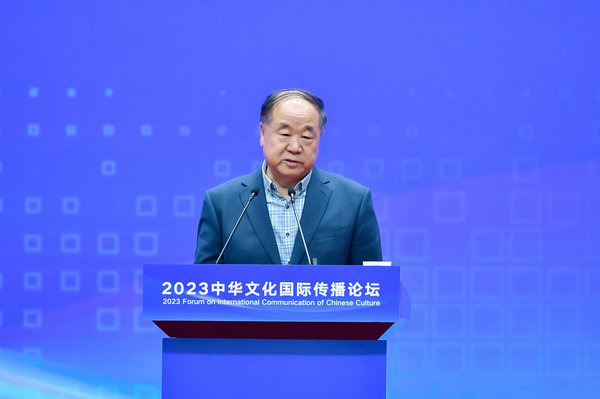 Sinologist Roger T Ames, Humanities Chair Professor at Peking University and vice-president of the Beijing-based International Confucian Association, said that, when cultural equity is achieved and cultural differences are treated fairly and inclusively, there will be mutual accommodation among different ways of living and thinking, and in this process, more diversity can be generated.
Wang Meng, 89, said that China has overcome the identity crisis that developing countries often met during the process of modernization, maintain its stability and traditions, and realize the creative transformation and innovative development of its fine culture.
The renowned writer and former minister of culture added that China has presented its deep concern about a community with a shared future for mankind, and its understanding of the diversity and autonomy in models of different countries' paths toward modernization.
Therefore, proposing a mode that involves cooperation and mutual benefit shows the nation's responsibility and reasonable recognition of the profound changes of the world, Wang said.